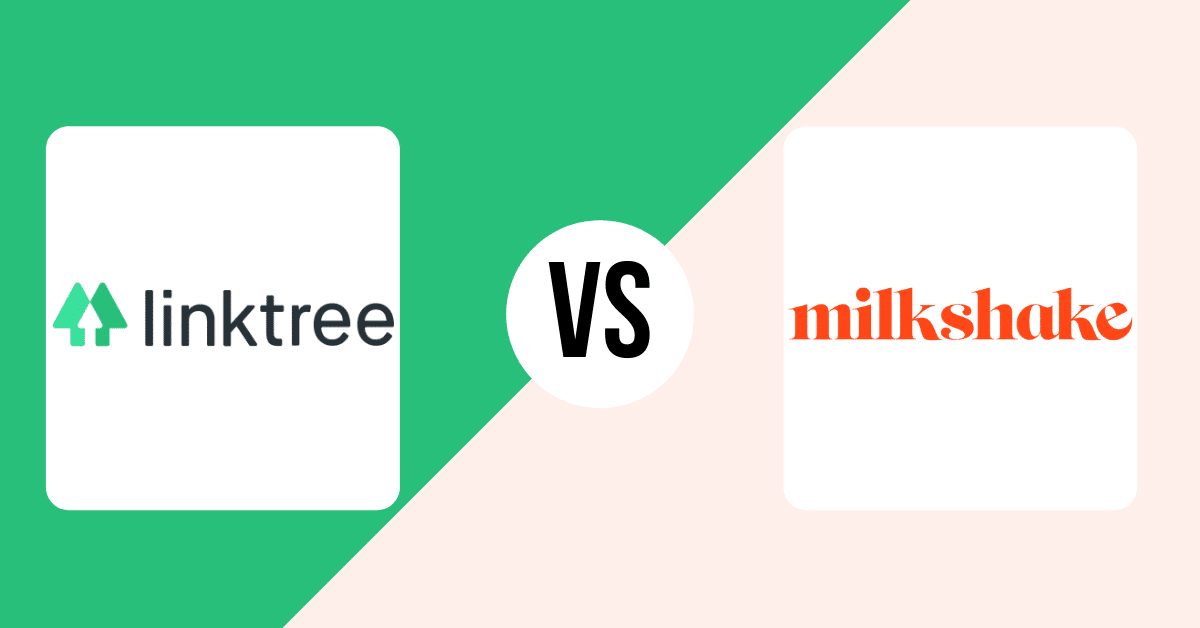 Bio link tools have exploded in popularity over the past few years. And for good reason too. The versatility of these tools allows you to easily display links to your blog, social media, e-commerce store, or any other website for all your social media followers to see. 
However, there are numerous bio link tools that you can choose from. Interestingly, Linktree and Milkshake are two of the most popular tools of their kind. 
But what sets these tools apart? Why would someone choose one over the other? 
In this Linktree vs Milkshake post, we will address those very questions by exploring how each of these tools works. 
Let's dive in. 
About Linktree and Milkshake 
In 2016 (ancient history for the internet), Alex and Anthony Zaccaria (and Nick Humphreys) created Linktree. Today, the platform boasts over 18 million users.
Today, Linktree excels in providing tools for influencers, eCommerce groups, and everyone else in creating a more comprehensive link profile for social media. They seem to be doing something right, as they were part of CNBC's Upstart 100 in 2019.
Milkshake likes to have an alternative form of this tool, positioning itself as more of a "website builder." That might be true if your website is a single-page series of links.
Still, Milkshake is a unique social media tool with an excellent team. However, you need to have an Android or Apple device to use the Milkshake system.
Still, Milkshake has millions of downloads across the two mobile platforms. Across the two, the user reviews are excellent.
Want a more customizable bio link tool? Use Wix for free!
How Does Linktree Work
Linktree encourages you to use their desktop platform. This is mainly because as soon as you log in, you have a dashboard that shows link addition on one side and the look of your landing page on the right.
Upon signing up for Linktree, you are taken to the "Links" dashboard where you have the ability to add various links of your choice to your page.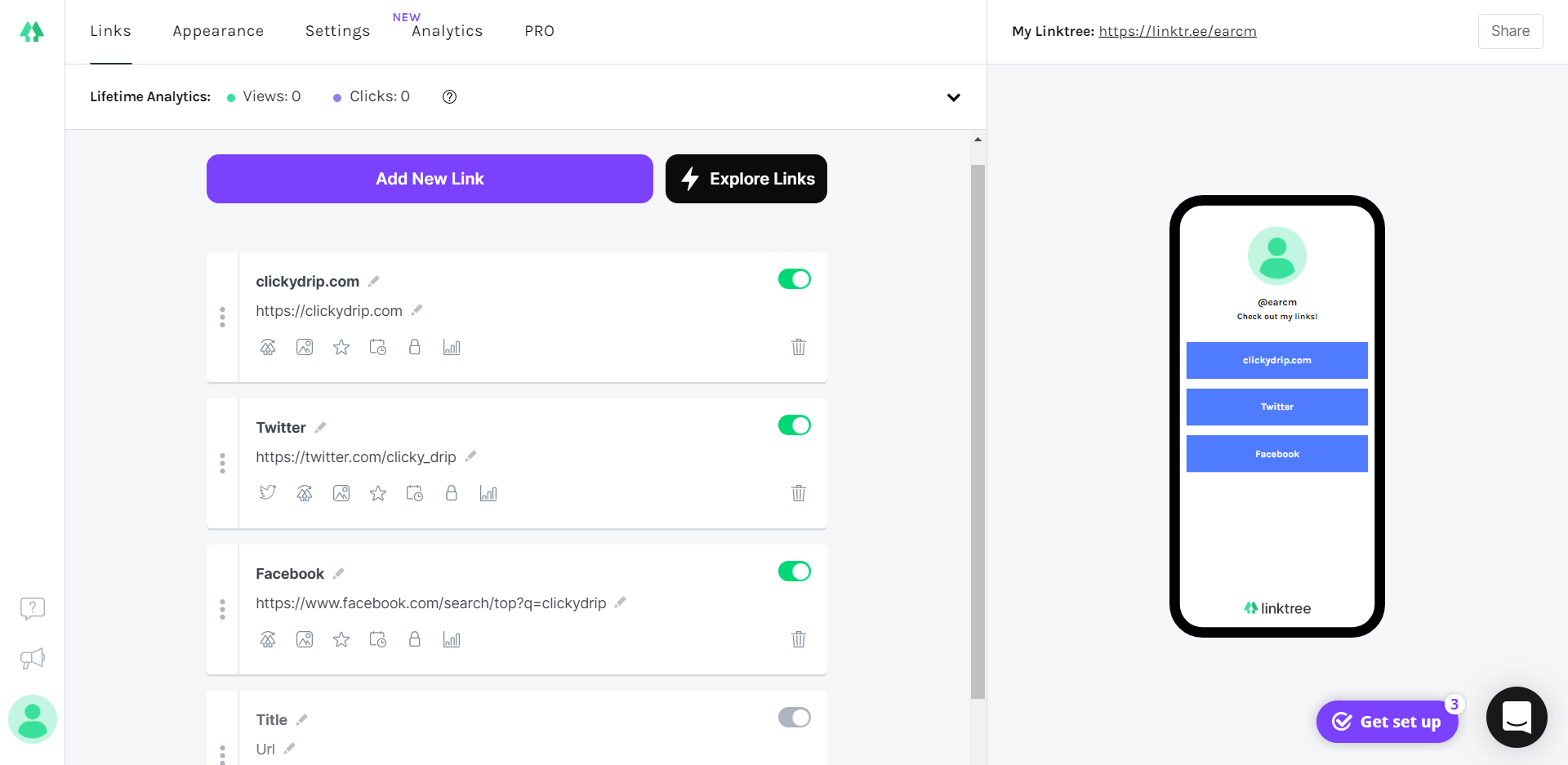 Linktree's free version includes the following link types:
Request Links

– These links are for receiving payments from visitors (typically in exchange for a service)

Support Links

– These links are great for collecting donations from your fans (great for influencers)

Store Links

– These links are great for displaying products from your eCommerce store.

Form Links

– If you want to give people a form to fill out to join your email list.

Music Links

– Great if you are a music artist sharing their latest release.

Video Links

– Great if you are a YouTuber who wants to share videos.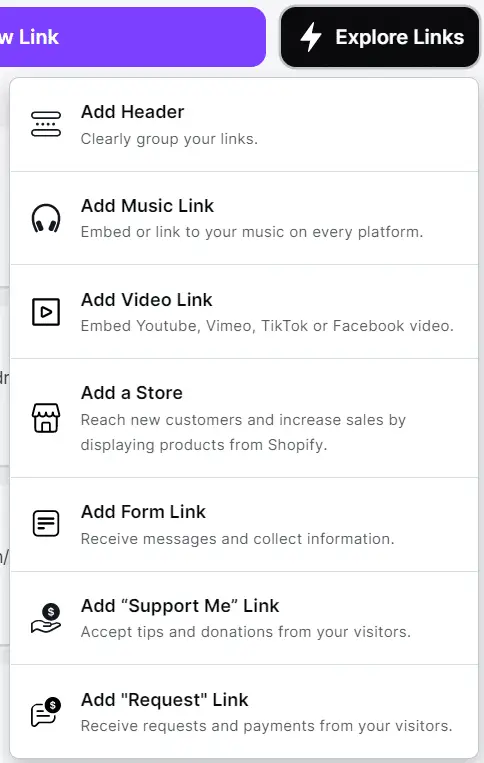 Linktree Pro subscribers have access to different link types. These links are situationally helpful and include the following:
Gated Links

– Visitors must unlock these links with a given code, and acknowledgment, or provide a date of birth (after acknowledging your content is sensitive)

Scheduled Links

– A unique link that allows you to schedule its appearance for given times.

Priority Links

– Highlighted links that take priority over other link types.

Leap Links

– Links that redirect visitors directly to a chosen website, allowing you to bypass Linktree altogether.
Any adjustment you make to these links via the desktop version will show up on the right half of the screen. The screen shows a pseudo "mobile environment," enabling you to see your customizations.
Linktree Pro also allows the addition of link thumbnails, allowing visitors to click a small image to get to your chosen destination. You can find thumbnail customization after clicking the image icon under "add new link."
Once you are satisfied with the links you have added, you can move on to the appearance tab. Here, as you can imagine, you can customize the look of your Linktree page.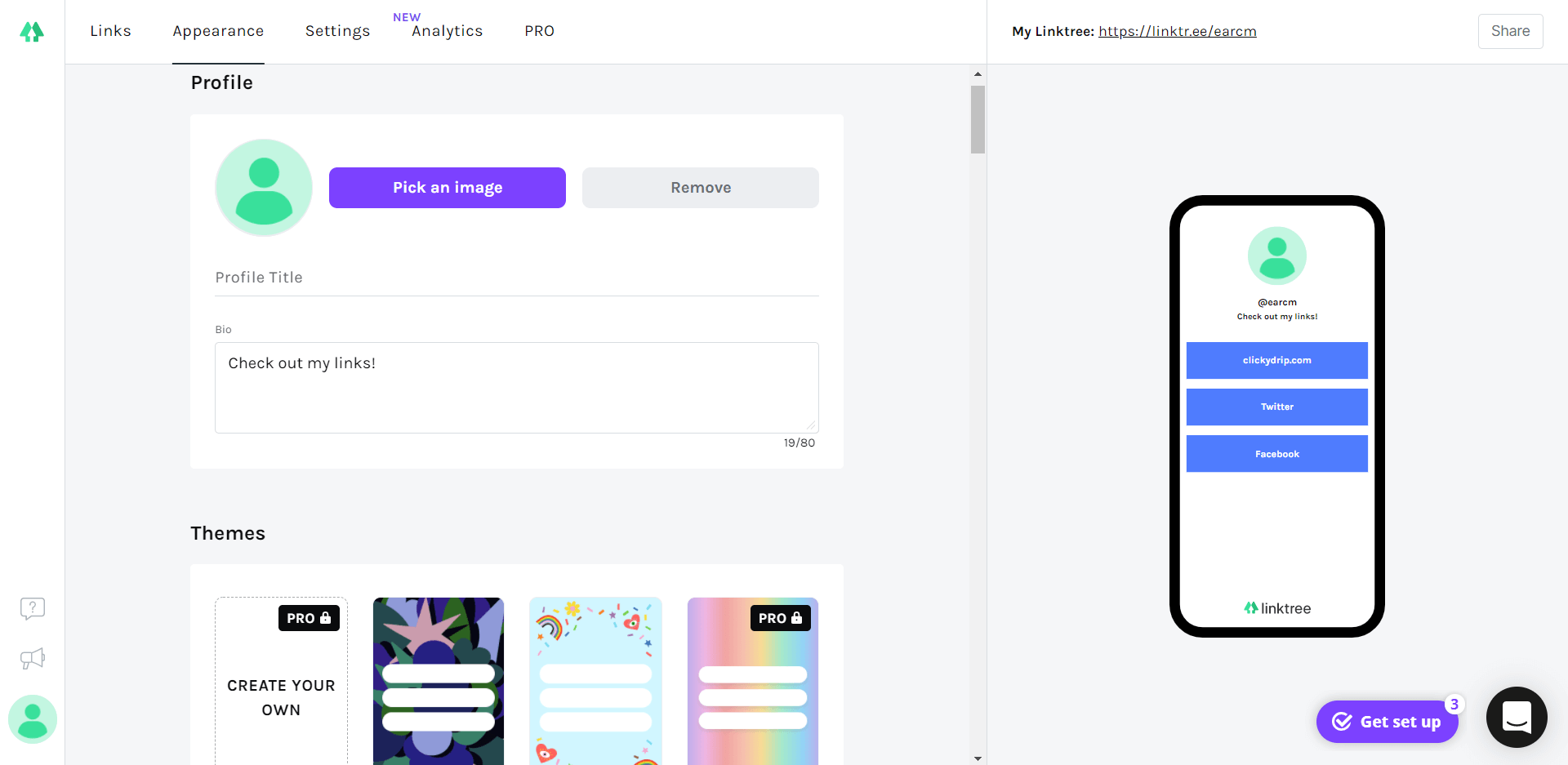 You can start by choosing a bio pic and whatever text you want to use for your bio. 
From here you can choose the theme you would like for your page. While the free version gives you a decent selection of themes, for additional options, you will want to upgrade to the Pro version. With the Pro version, you can also edit buttons designs, and use various font options as well.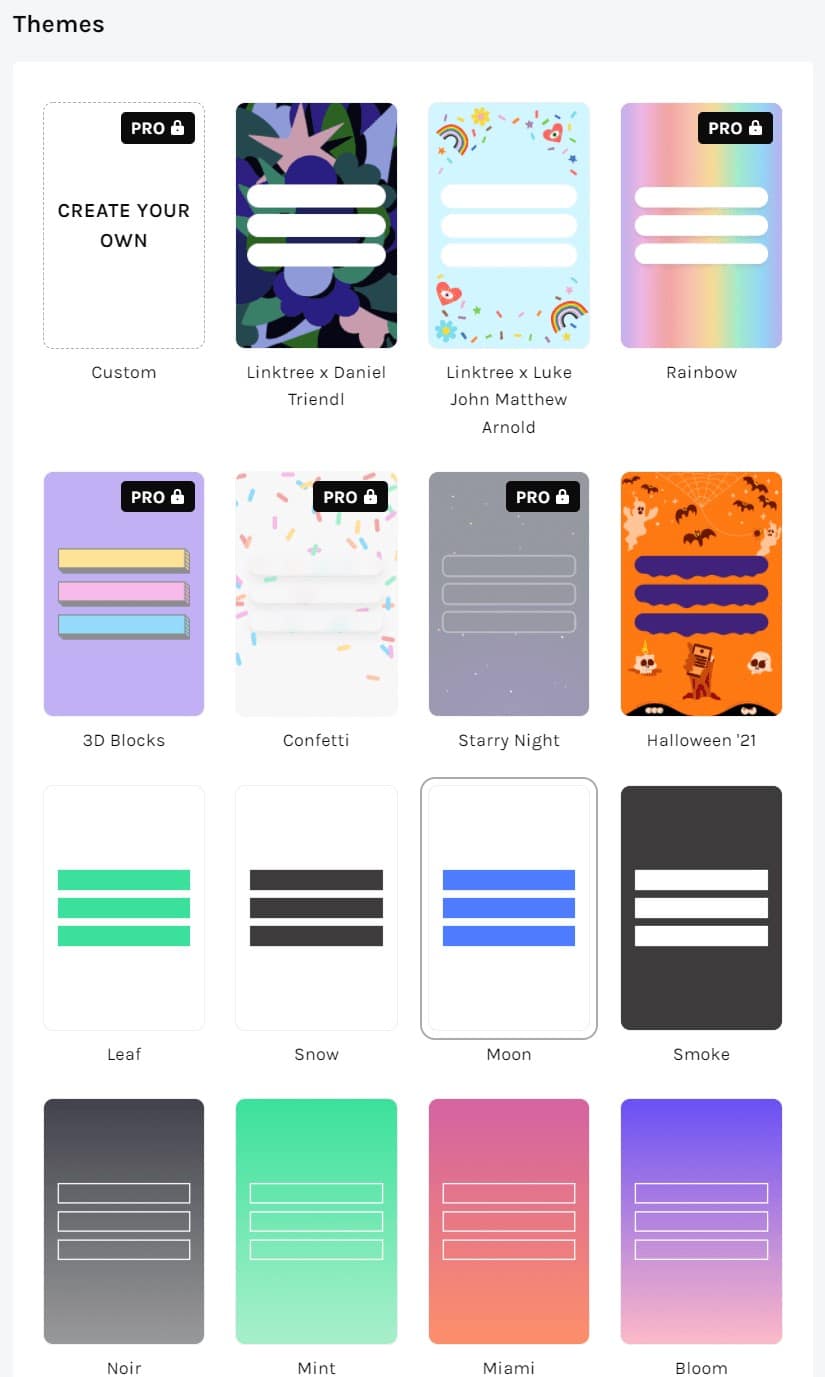 The settings tab will allow you to integrate your Linktree account with various other platforms from Mailchimp to Shopify.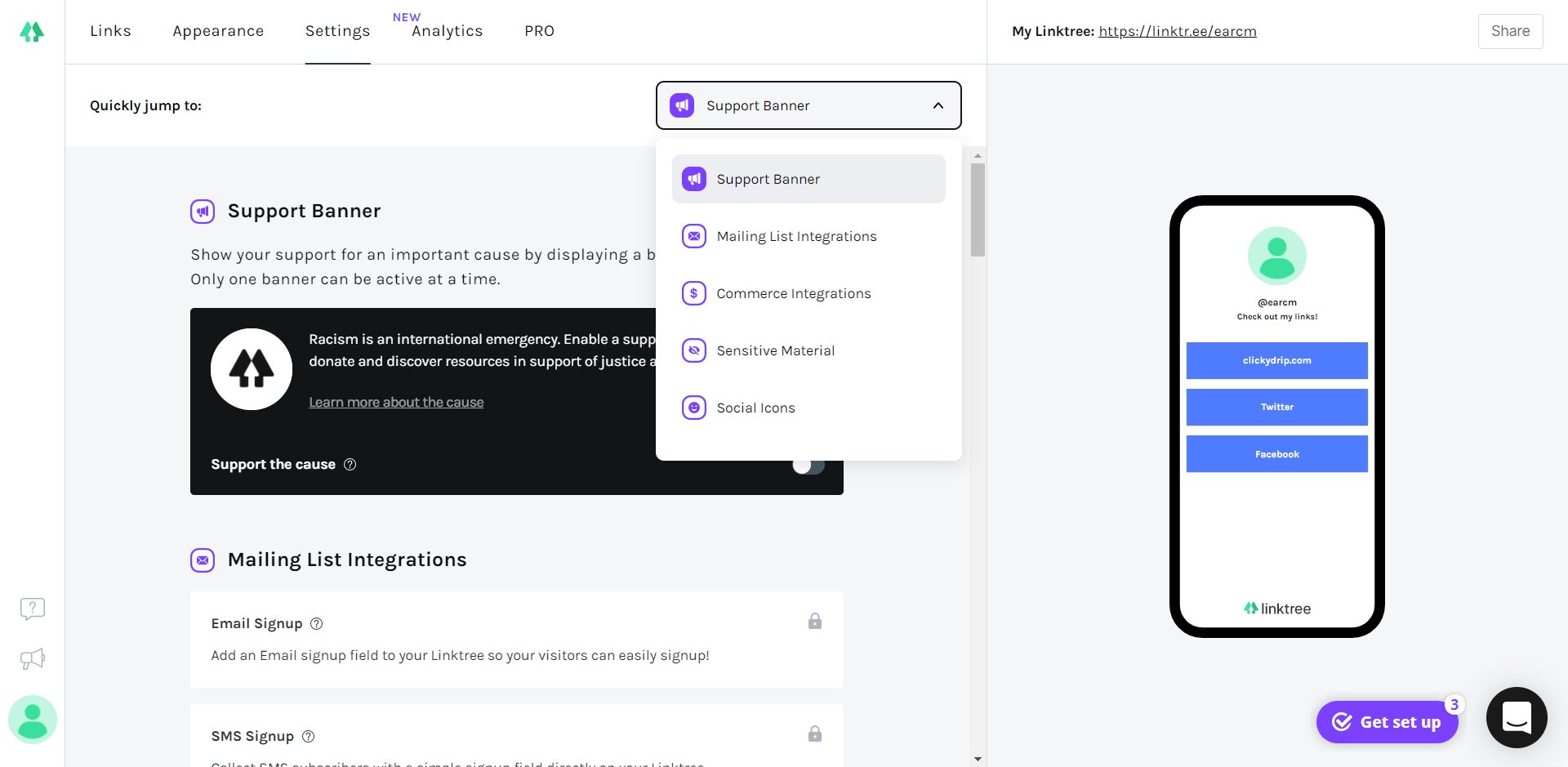 Once you are finished designing your Linktree page, at any point, you can grab the URL from the button in the upper right hand corner. 
To view the performance of your Linktree page, you can move over to the analytics tab and see the number of views and the number of clicks your page has received in a specified period of time.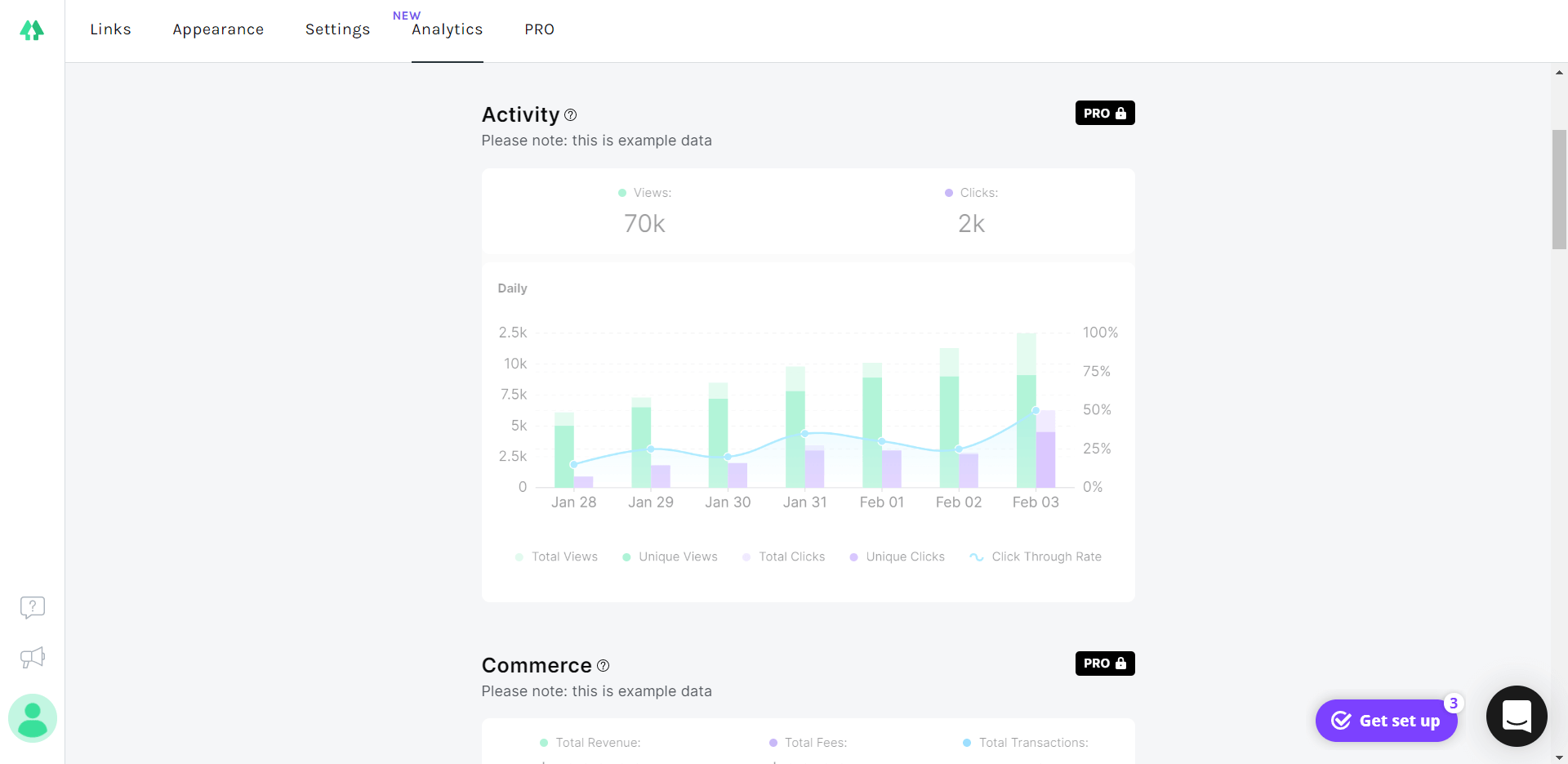 Related: Linktree: Everything you Need to Know
How Does Milkshake Work
Regardless of making your Milkshake page on Android or iOS, the experience is very similar. You must enter your email and select a password to start.
Once you have created your account, you have the option to create your first "card." A card refers to Milkshake's landing page, which will have Milkshake's branding on it until you pay for the premium service (no different from Linktree).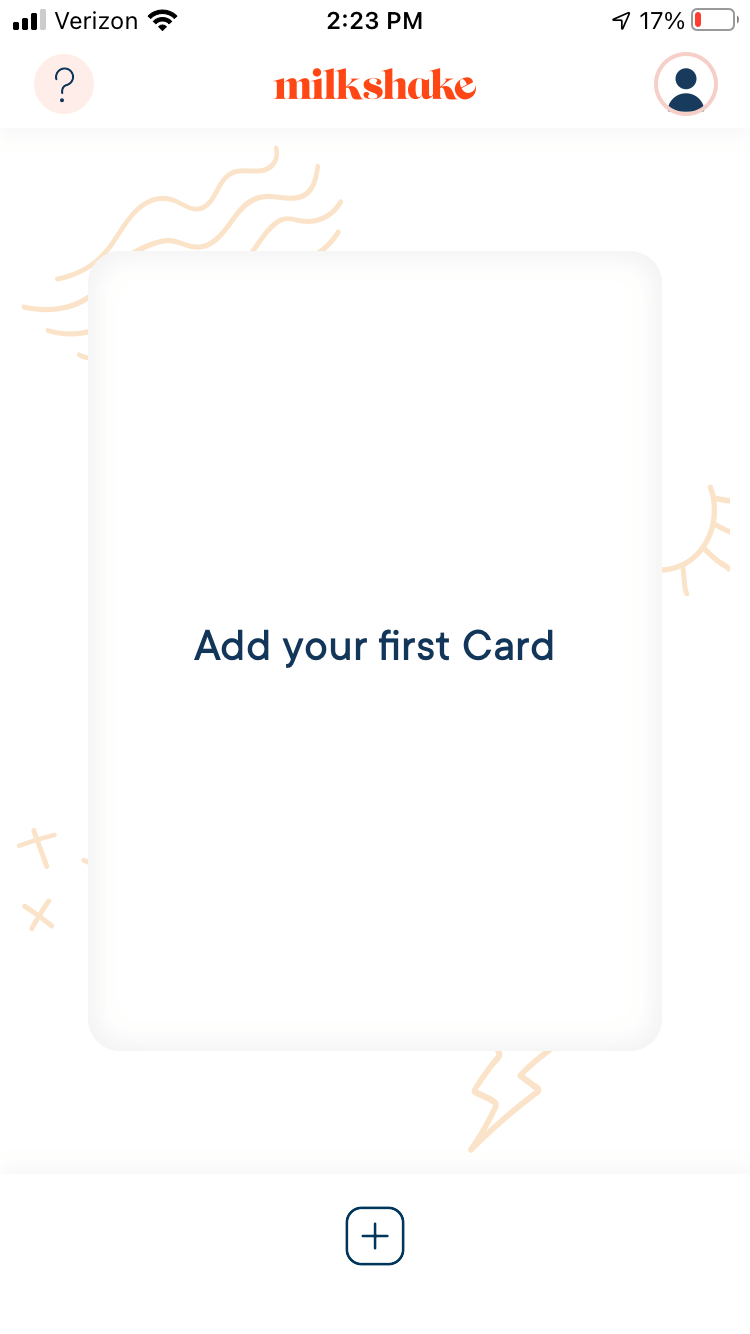 Clicking through the card creation process will first allow you to pick the type of card you would like to use. There are five options you can choose: 
About

Links 

Top Picks

Splash 

YouTube
The purpose of each card is illustrated so that you can choose the one that suits you best: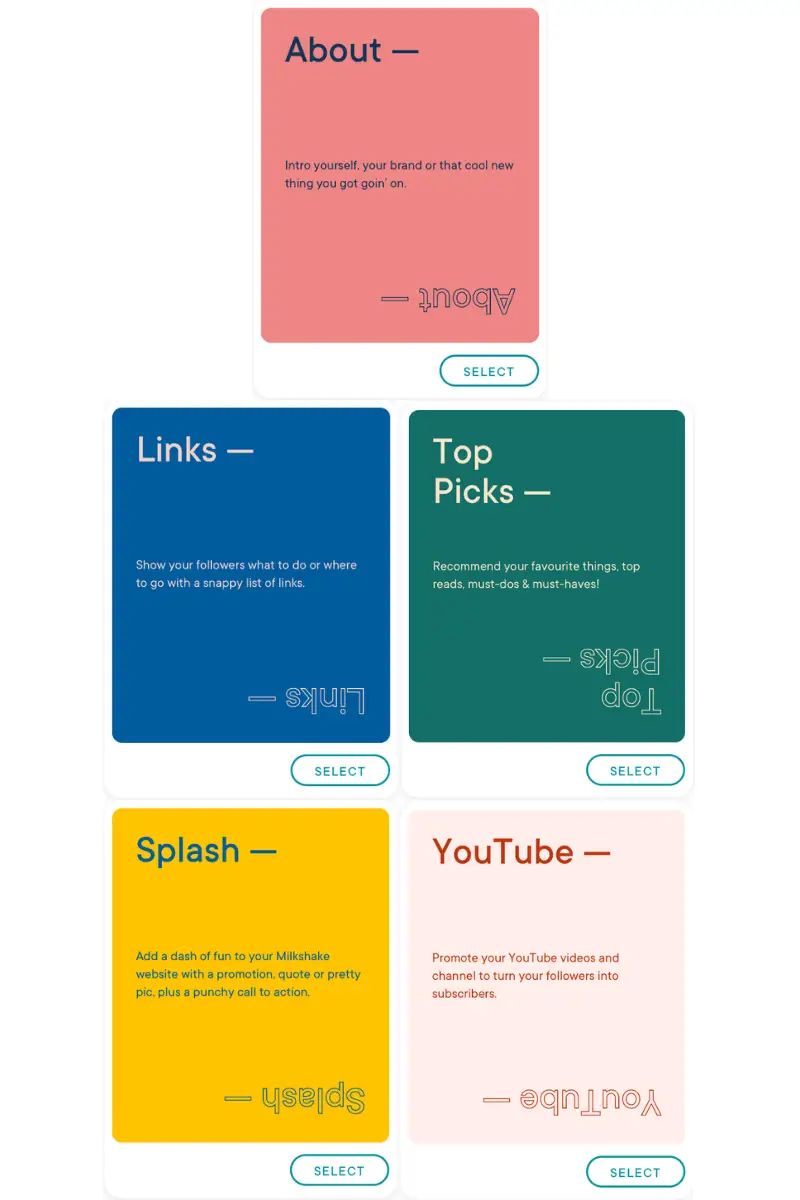 Once you pick the card type that looks good to you, you will have the to option to choose the template of your choice. You can see a glimpse of the selection of templates Milkshake offers for Link cards in particular below: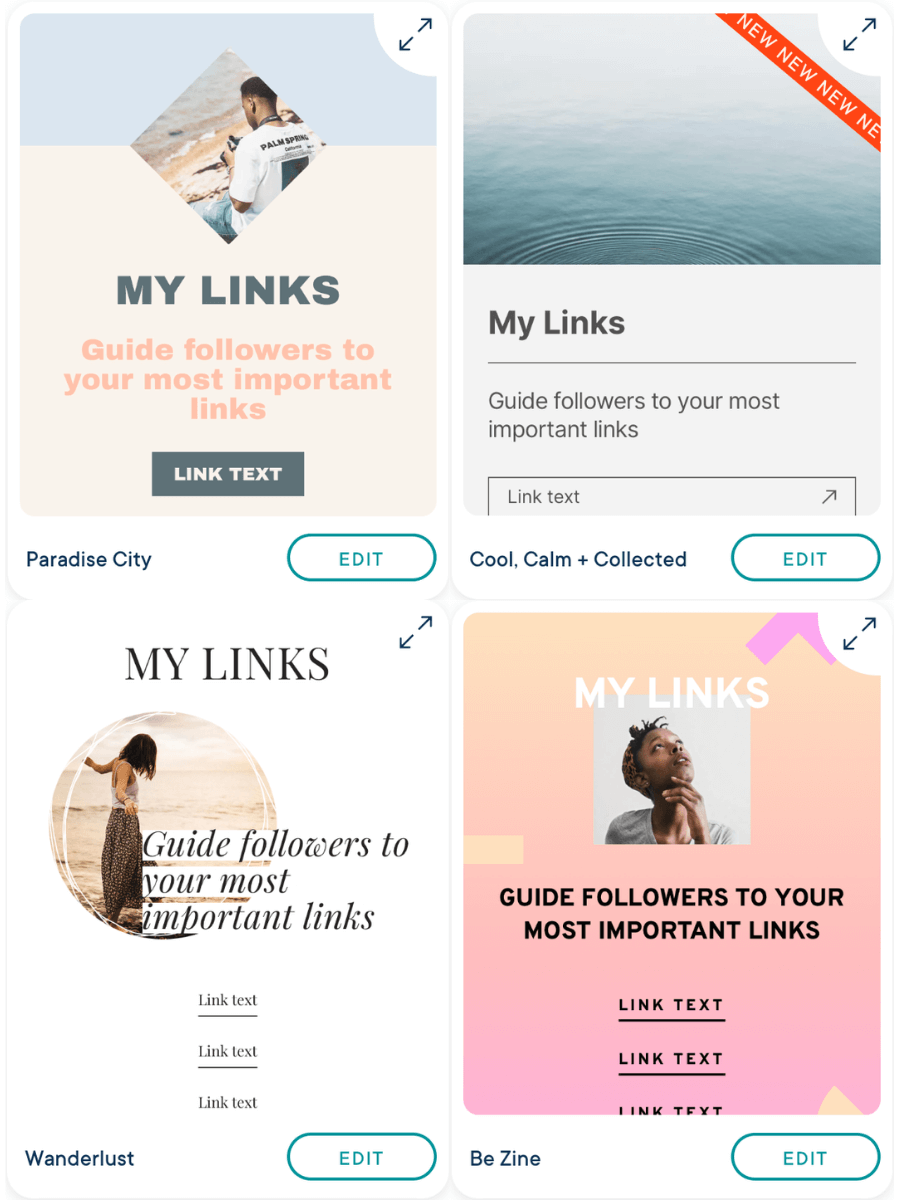 Next, you are taken through a series of fields where you can fill the following information for your card:
Choosing a title (the first and largest text people will see upon entering the page)

A subtitle

A full description text of what you would like people to see for detailed information

A series of links

Social links

Messager links
Next, you are taken to a preview area where you can further customize your card by changing fonts, text color and more.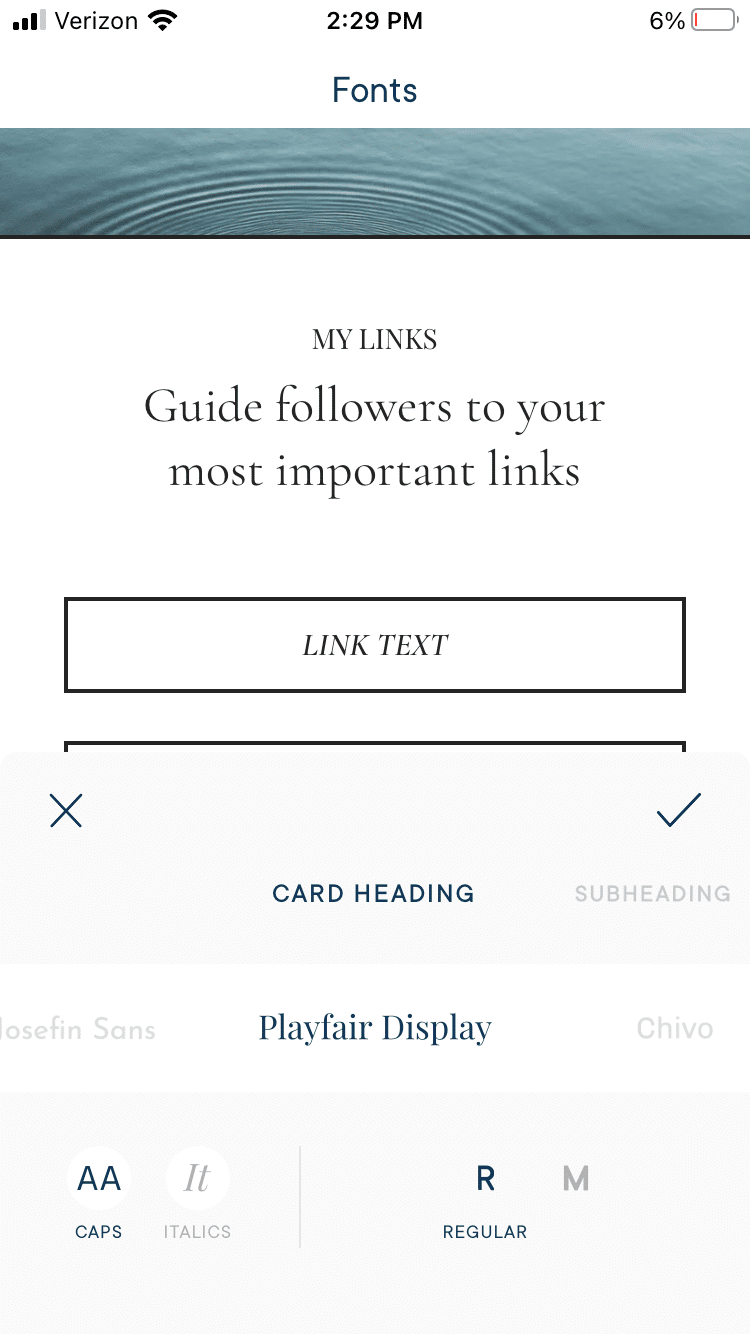 Because everything is built using an application interface, you'll find the need for more taps to see a preview. Milkshake has no desktop interface, not ideal for those who prefer desktop editing. There are no drawbacks if you don't care and use smartphones anyway.
With Milkshake, you have the option to basically add the URL of your link and customize the text over the link. However, there are no "link types" like there are in Linktree. With Linktree there are links specifically for music, video, etc, but this is not the case with Milkshake. For some this could be an inconvenience, but given that Milkshake serves the exact same purpose but in a more minimalist way, it may not be too much of a concern for some.
Milkshake allows you to create multiple social accounts for various pages for free (up to five landing pages). You can also take advantage of Milkshake's School of Instagram, teaching you the basics of standing out.
As far as analytics go, Milkshake provides some basic stats such as number of visitors to your card and number of clicks.
For most users, this is the only information that is useful to know. However, Linktree's pro version certainly has more depth of analytics. 
Milkshake offers no integrations, no support RSS feeds, blog posts, google analytics integrations, and other aspects coming with more advanced custom landing pages. It is a platform where what you see is what you get.
This platform excels at providing a simple micro landing page with a series of links.
Want a more customizable bio link tool? Use Wix for free!
Aesthetics and Appearance 
The way that your landing page looks is typically the most important thing that people care about. 
Milkshake is unique because the design options are a bit more stylish and chic compared to Linktree's options. The design options that Milkshake offers are perfect for those that want more than just a simple page with links, but rather a page that looks more artistic with more visual appeal. Fortunately, Milkshake offers 17 different default themes which is generous for a free tool. 
On the other hand, Linktree's design options are aesthetically pleasing, however, they are a bit more minimalistic in design compared to Milkshake. This is not to say that Milkshake's designs are better per se because they have more of an artistic touch. However, the differences in style are important to note nevertheless. 
Additionally, Linktree really shines in terms of design is the ability to customize button shape, fonts, and backgrounds extremely easily. The platform is very customizable- more so in some respects compared to Milkshake. 
So, if you prefer trendy-looking pages, it may be best to move forward with Milkshake, however, Linktree likely has better options for those looking for more freedom in what they need on their pages.
Pricing Comparison 
There is a pretty significant difference when running a pricing comparison between the two groups. Both companies stick with a single price for their pro services, but they offer way different from what they provide with pro service.
Starting with Milkshake, you have one of two options:
Free – Full access to everything if you don't mind Milkshake's branding everywhere.

Paid – $2.50 per month to remove Milkshake's branding
Milkshake enables you to have their branding and URL without paying for anything. Paying extra does not give you access to any additional themes, data, or other aspects.
The sole reason to pay for Milkshake is to remove their logo.
Both companies offer incredibly similar "one or the other" pricing structures. When choosing between plans, simplicity is excellent.
Linktree's pro services offer one of two options:
Free – Unlimited links, ability to see total clicks,  limited themes, can collect payments

PRO – $6 per month for premium themes, background videos, and advanced analytics
Linktree hides the most powerful aspects of its platform behind a paywall. Milkshake does not, but it does have a trade-off for making this decision.
Milkshake's platform is much weaker than Linktree regarding features.
Linktree has video, music, payment receiving, specialized links, and detailed analytics. Milkshake has fewer integrations and only really wins when customization options.
Linktree offers way more options when it comes to paying for their platform. However, Milkshake does win on being cheaper.
Want a more customizable bio link tool? Use Wix for free!
When to Choose Linktree vs Milkshake 
When deciding between Linktree vs Milkshake for your ultimate link in bio provider, here's what you should keep in mind:
Milkshake is excellent for social media users who prioritize design and aesthetics of bio link pages over everything. While Milkshake is still very functional, it really stands out from all of the other bio link tools in terms of the chic look of the templates it offers. 
On the other hand, while Linktree also offers some great-looking templates, the platform really shines in terms of its customizability and many practical features. For instance, the ability to integrate Linktree with e-commerce platforms, email marketing platforms like Mailchimp, and other products, makes the platform very appealing to some users. The advanced analytics also is great for sophisticated users that want to take a more in-depth look into how their marketing campaigns are performing.
You can see how other bio link tools stack up to Linktree in the following comparisons: