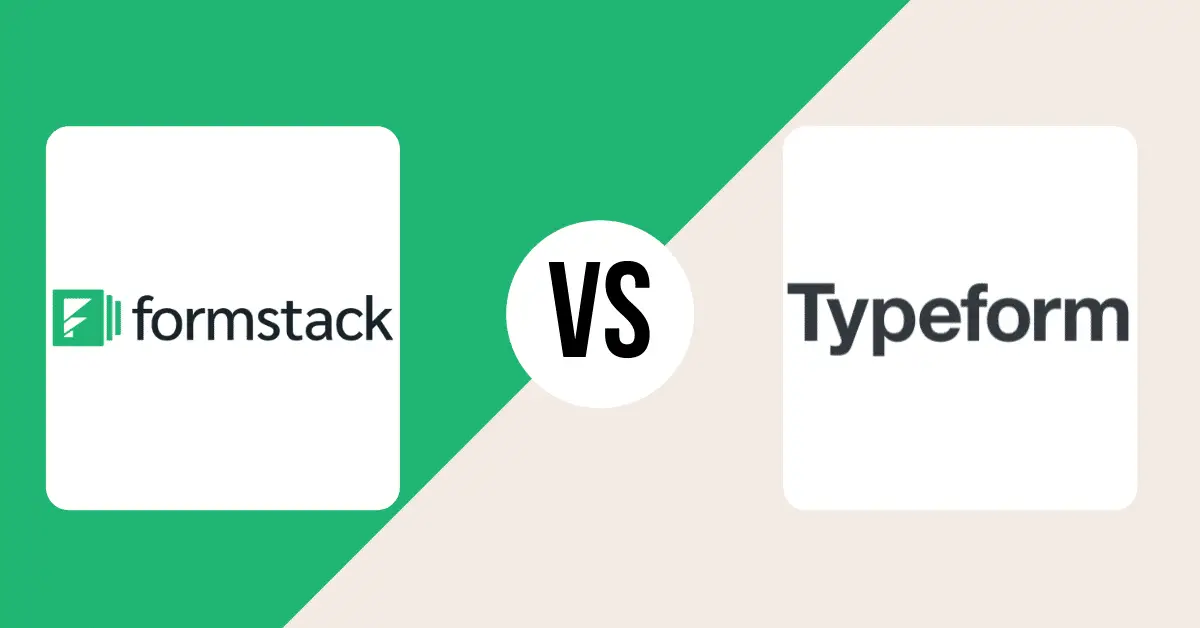 A form builder is one of the most powerful ways to collect valuable data from your customers, employees, and practically anyone else who cares to fill them out. 
From capturing leads to collecting employee feedback surveys, there are numerous ways to utilize these versatile tools. 
While there are many options out there, two of the most popular are Formstack and Typeform. 
In this post, we discuss Formstack vs Typeform in terms of features, price, and user experience.
Templates
Formstack Templates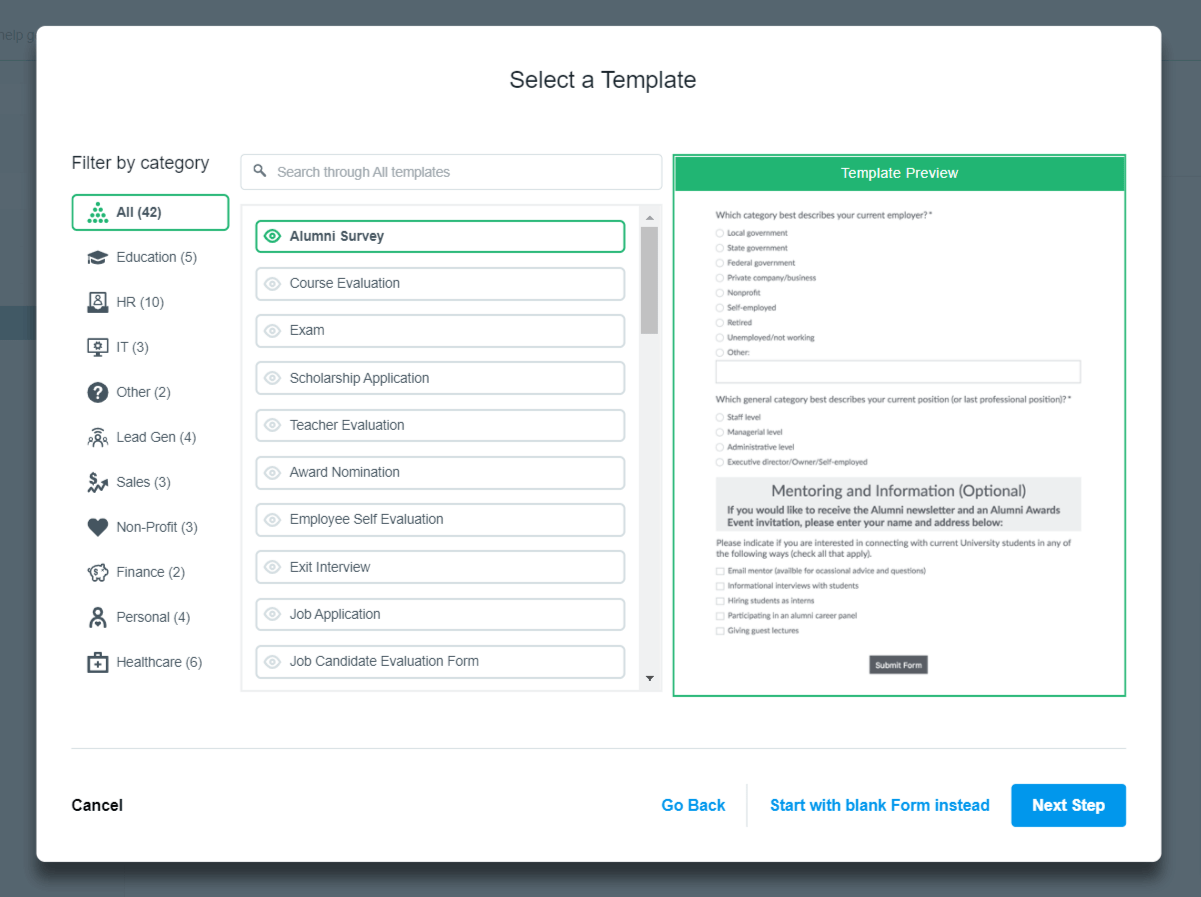 Formstack has 40+ templates that fulfill just about any requirements that a "normal" form might have. Here are the main categories:
Education

HR

IT

Lead Gen

Sales

Nonprofit

Finance

Personal

Healthcare
These templates can also be applied to their basic "survey" as well. The templates range from pretty simple to fairly complex, but they're great starting points for any form you want to build.
Once you've chosen a template, you can change the design, move the questions and sections around, change the text, and edit just about anything else you want to, so you're not tied down to any template you've chosen.
Typeform Templates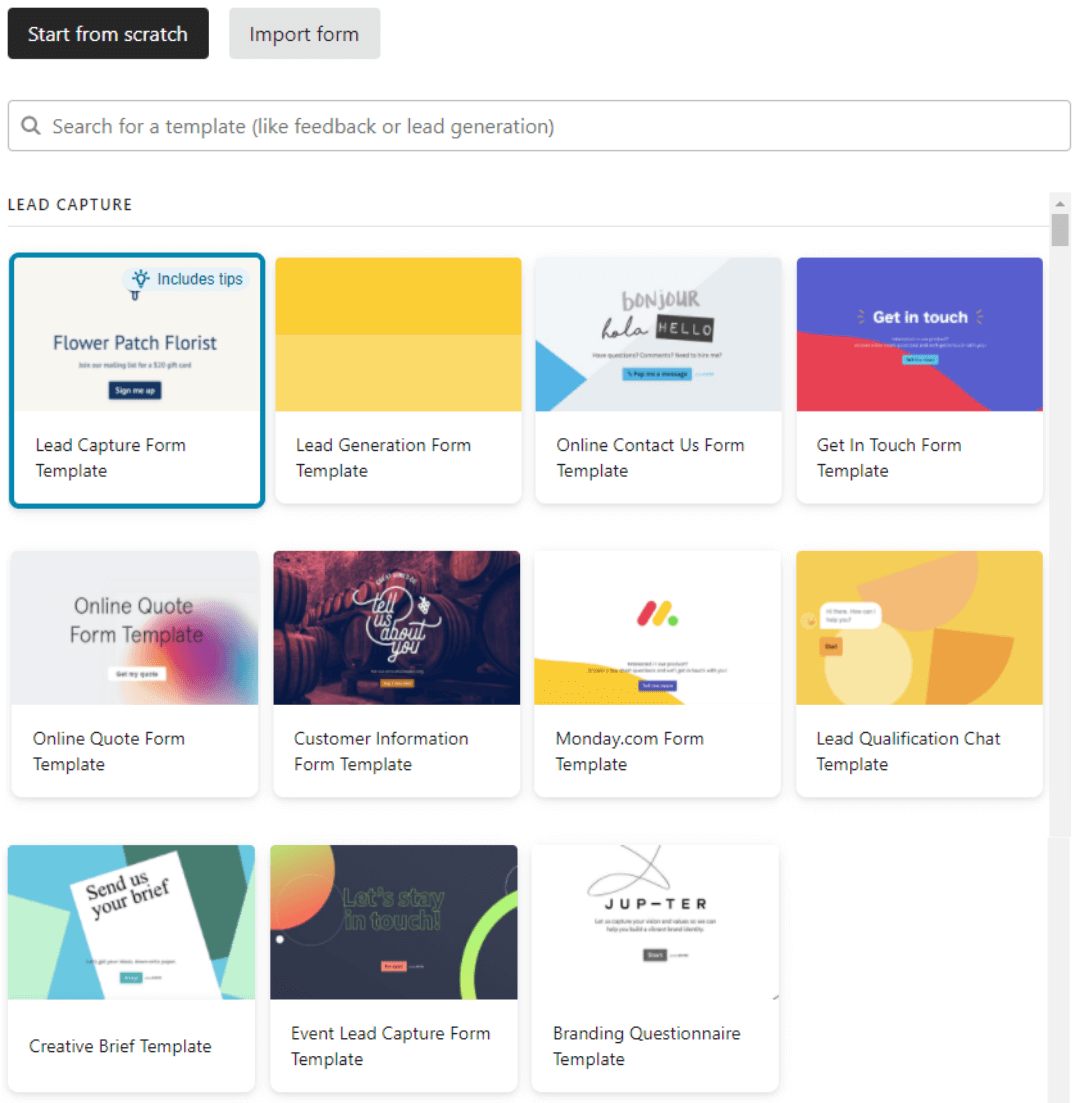 Typeform similarly has plenty of templates to choose from, all of which look gorgeous, which is a big difference between Typeform and Formstack — Typeform just looks better.
The major categories of templates for Typeform include:
Lead capture

Registration

Feedback

Application

Research

Quiz

Order

Giveaway

Request

Poll

Report
To put it simply, Typeform leads the pack when it comes to the beauty of its templates. With such a variety available, you'll never struggle to find one that meets your needs. Additionally, for a bit of inspiration when choosing a template, there are plenty of live Typeform examples for inspiration. 
Editor
Formstack Editor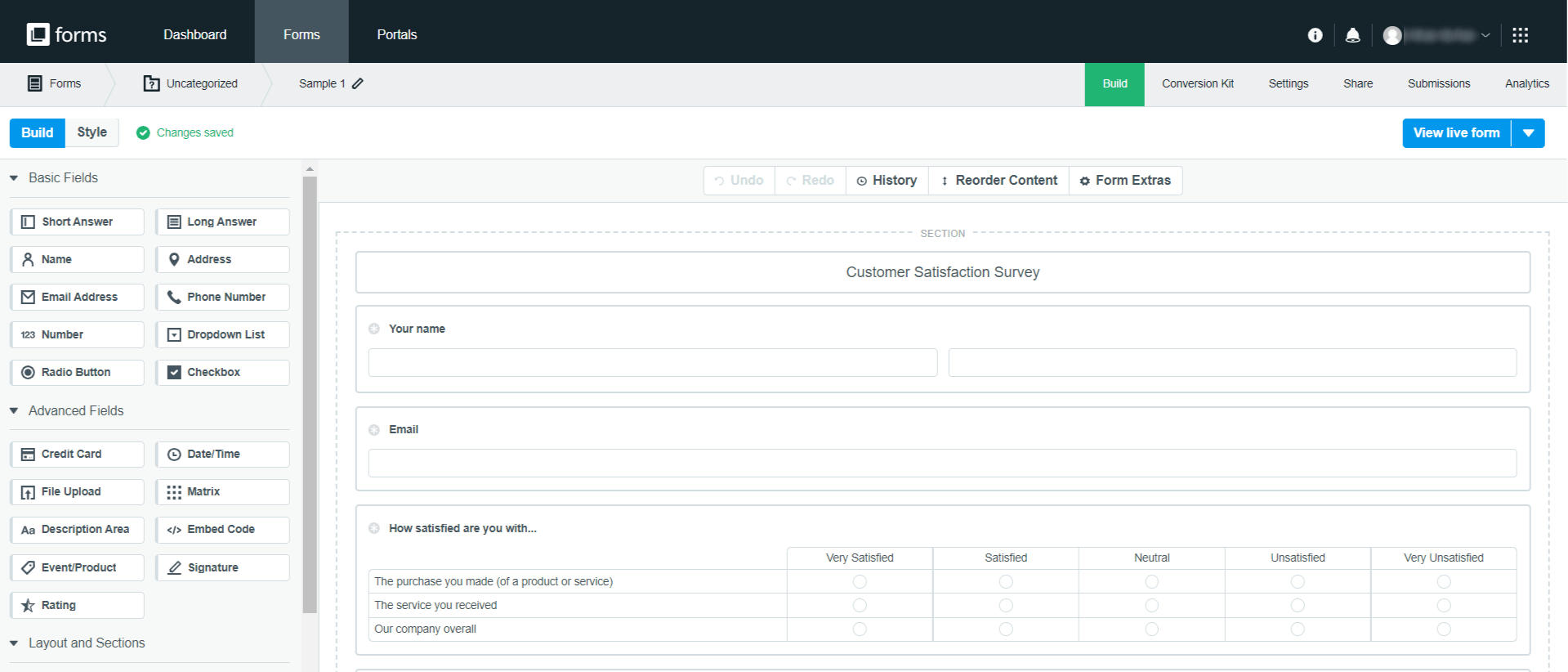 Formstack's editor is pretty overwhelming at first and not exactly intuitive, though once you start playing with it, you realize that it's not as complex as it seems at first. If you're a newbie when it comes to building forms, you should definitely use their wizard to learn how it all works.
All that being said, the editor does have some good things going for it. First of all, you're able to change just about anything you want on your form. Applying a new design to your form is also as simple as a click of a button.
It will take some time to learn what all the different fields do, but once you've created a form or two, you'll see that it's actually a great form editor if you want to edit every single detail and really customize your form.
Typeform Editor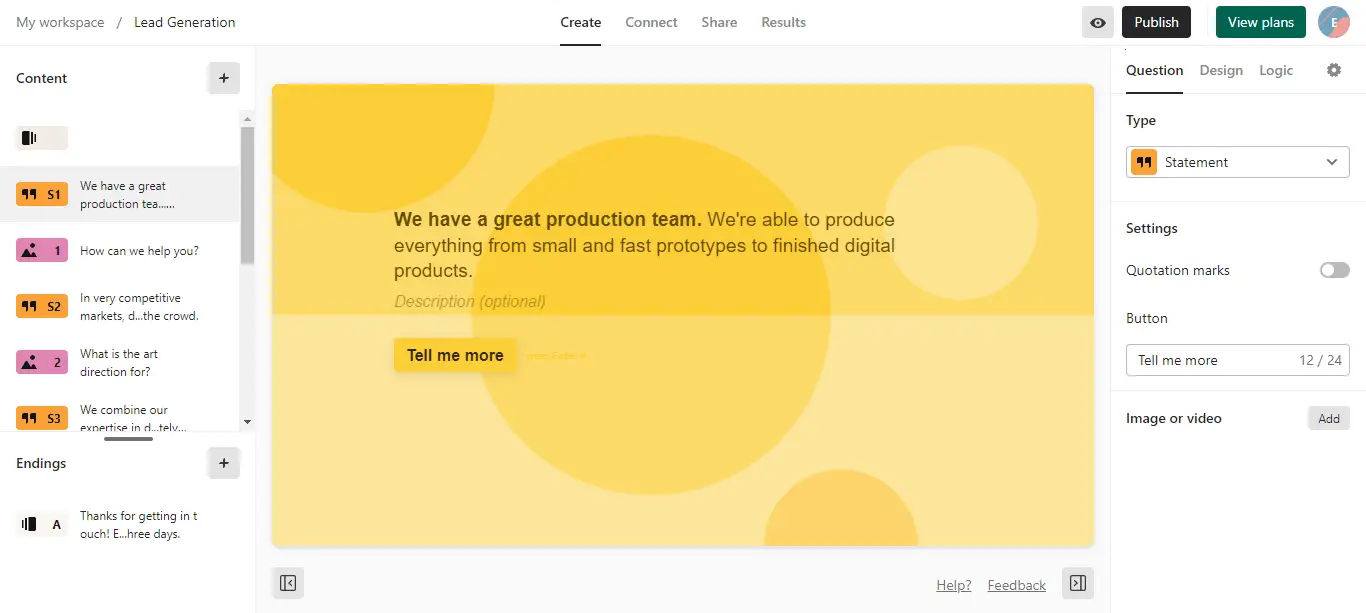 Typeform, on the other hand, has a slightly simpler editor, but because they put each question on its own page, it also takes a little while to get used to how you do things and can also be overwhelming.
Typeform's editor is easier to get the hang of, and because you edit a question at a time, the experience is a little less overwhelming.
Conditional Logic
Formstack Conditional Logic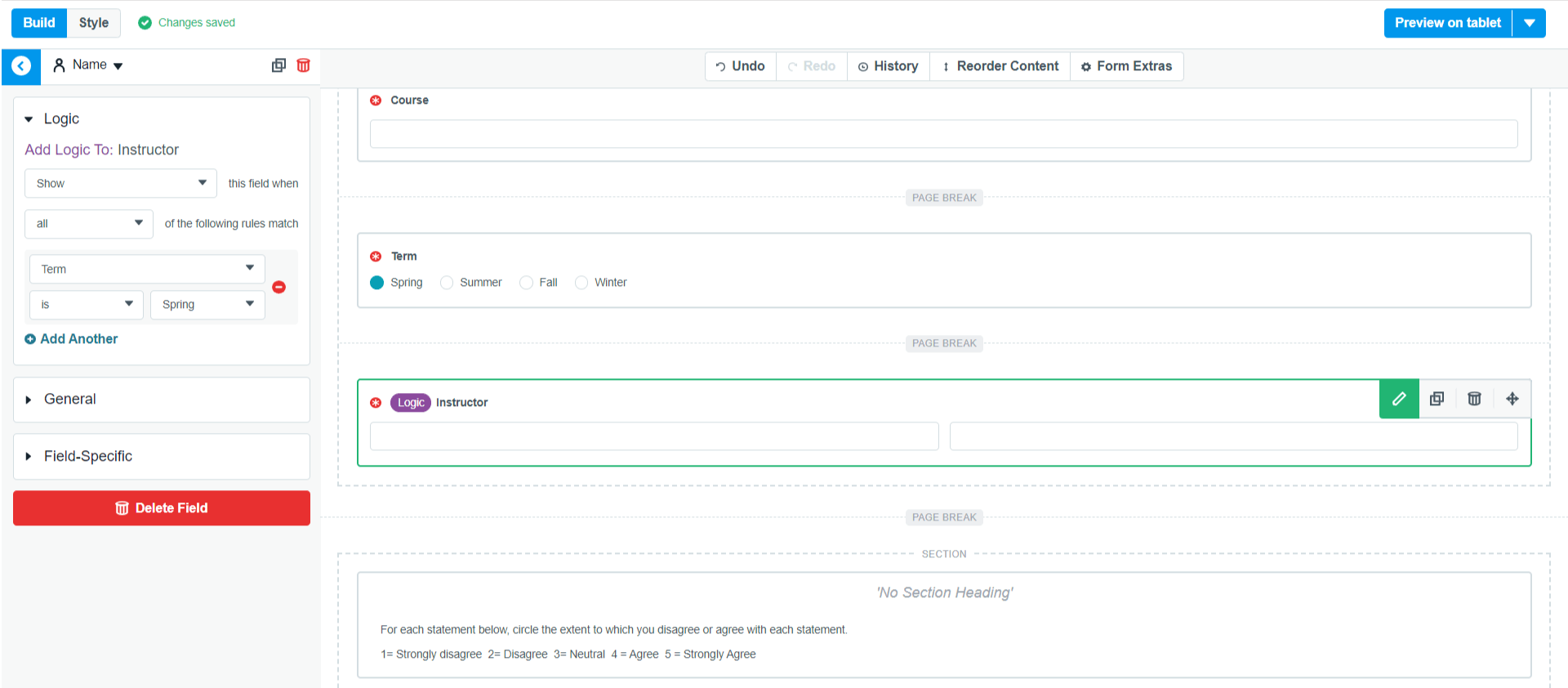 Formstack's conditional logic gets as complex as you want or stays as simple as you want, but conditional logic itself gets complex fast, so keep that in mind.
What's a little frustrating about the conditional logic of Formstack is that, although you're able to add conditional logic to any field, you can't see it all at once in a single place.
This results in having to visualize in your head all the different ways the form is going to look depending on the choices the user inputs, which is a bit silly, but that's the only option.
Typeform Conditional Logic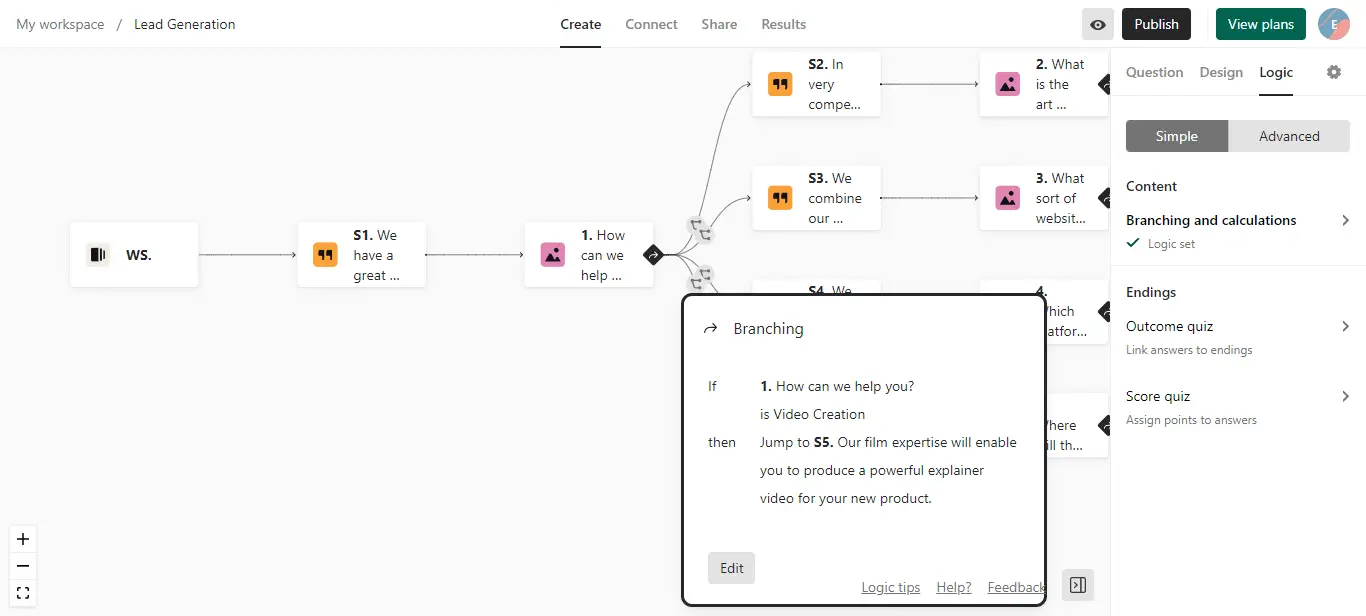 Typeform's conditional logic is probably the best you're going to find out of any form builder out there for the simple reason that you get a visualizer. You can see a flowchart of exactly how each field leads into other fields, making the conditional logic so much easier to deal with.
Conditional logic also comes with many of the templates, so that makes it even easier to put together a form with conditional logic. All in all, Typeform wins in this comparison.
Reporting and Analytics
Formstack Reporting and Analytics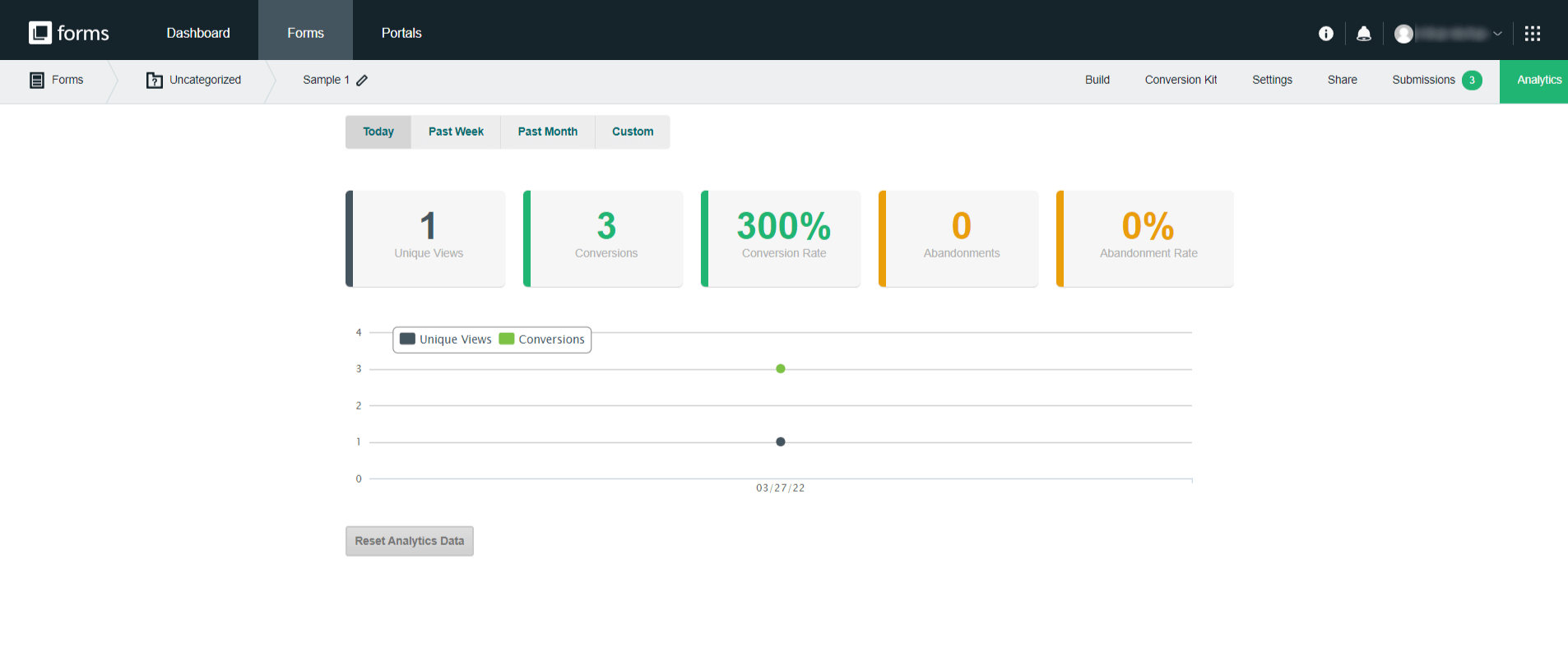 Formstack doesn't have the worst analytics in the world, but it doesn't have the best either. 
You're able to see raw figures and some interesting graphs, and it calculates conversion rate and abandonment rate, but it's not as good as being able to download a CSV and put together your own visualizations.
However, you can use UTM tracking, and it does show you where there seem to be bottlenecks in your form so that you can optimize the form better.
Typeform Reporting and Analytics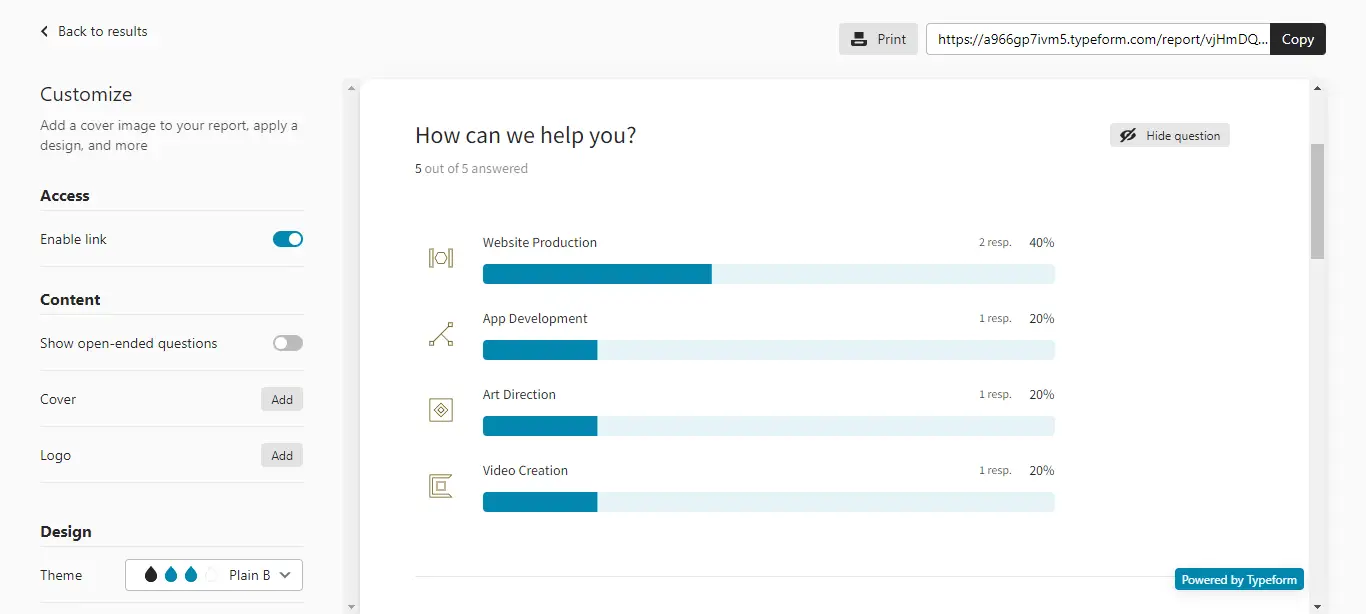 Typeform's analytics is a little more robust. You can drill down to each user and see how they progressed through the form, if and where they dropped off, and more — very useful if your conversions are low, allowing you to optimize the form better.
Typeform also integrates with both Google Analytics and Facebook Analytics, which means you can track where users are coming from, how long they stayed on the page, and other similar types of data.
Integrations
Formstack Integrations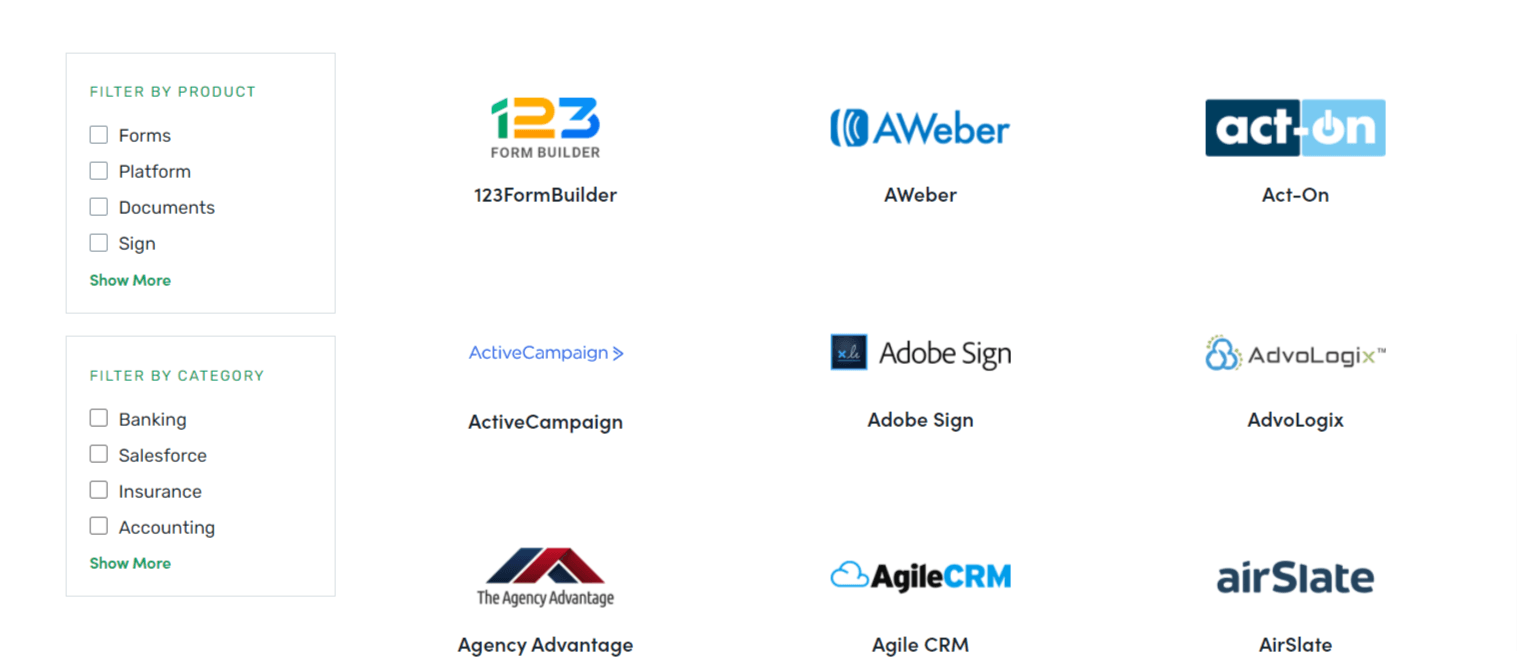 With over 200 integrations, Formstack is going to let you integrate with just about any piece of software you have, including other form builders, CRMs like Salesforce, and social media platforms like Twitter.
It also integrates with Zapier, which is notable because Zapier connects with thousands more apps, allowing you to set up just about any workflow you can imagine. Because there are many pre-made Zaps available, you'll be able to set up complex workflows in a matter of minutes.
Typeform Integrations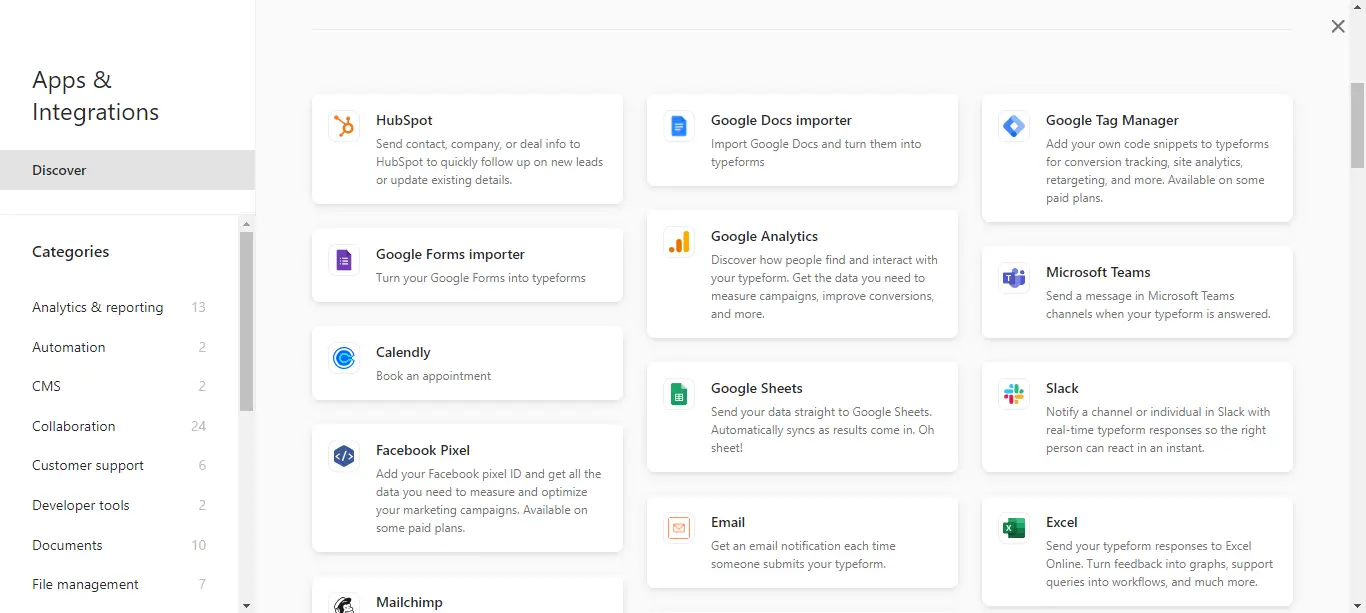 Typeform also boasts a wide variety of integrations, including Zapier. It also integrates with some payment options, allowing you to take payments directly through the form.
Dashboard Experience and Ease of Use
Formstack Dashboard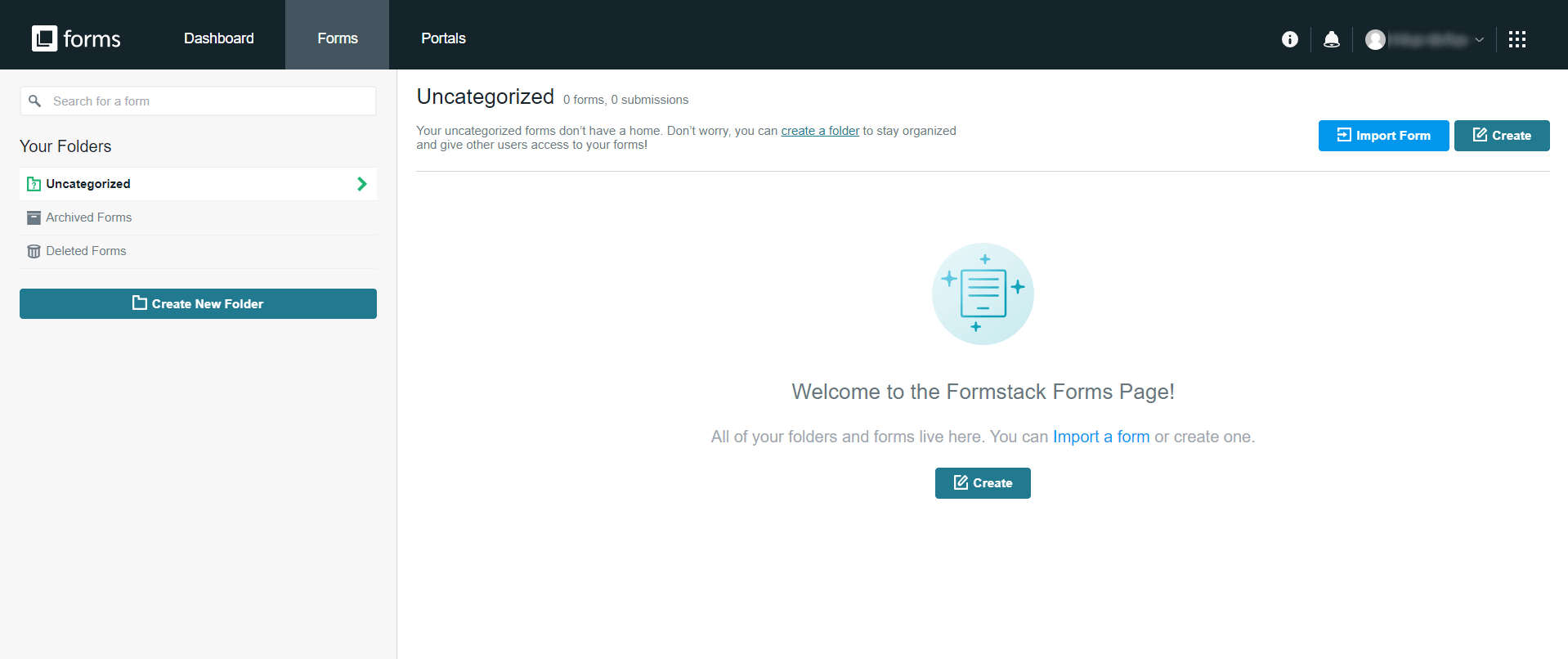 Formstack's dashboard is definitely overwhelming at first glance, just like its editor, and it's not at all clear what you need to do to get started. Bizarrely, it also has a search bar at the top of the dashboard, indicating perhaps that they know their form builder is just hard to use in general.
However, just like the editor, you get the hang of the dashboard pretty quickly. It's not super useful, to be honest — it just gives you another way to access your forms and designs other than using the "forms" tab at the top.
Typeform Dashboard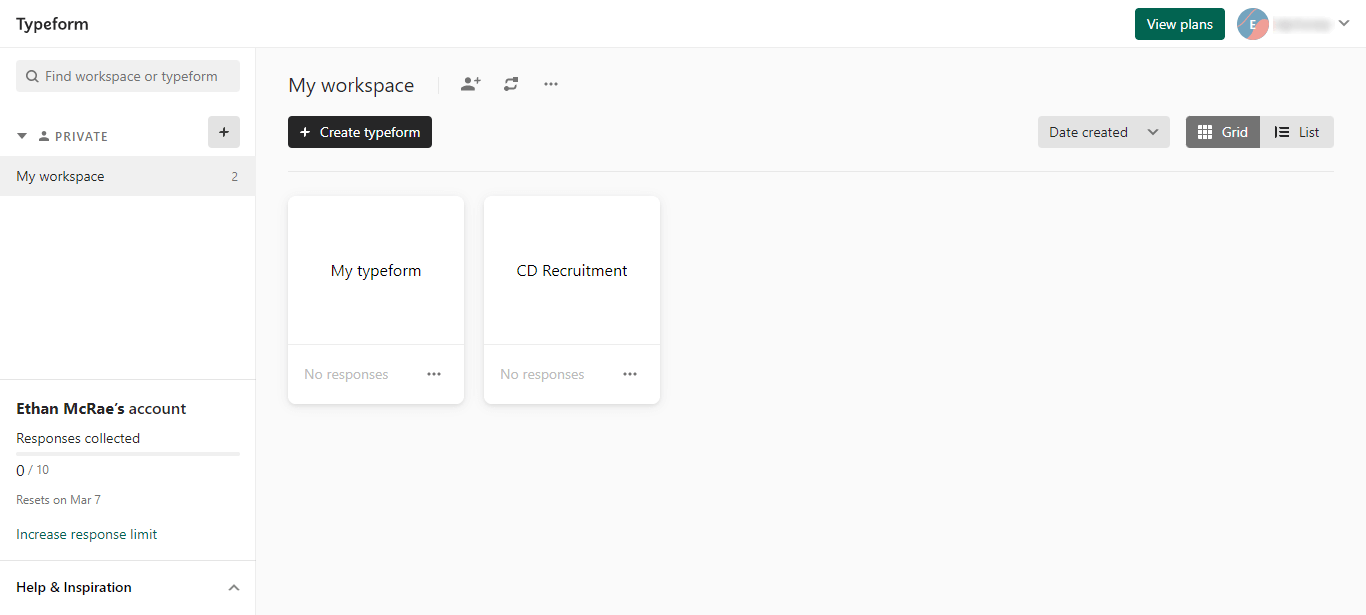 Typeform's dashboard is a much cleaner experience, with clear access to everything you need. Its help center is in a more appropriate spot instead of taking up tons of room at the top, and your forms are right there in front of you to click on. Overall, just like the forms themselves, the dashboard is clean and efficient.
Pricing
Formstack is pretty expensive as far as form builders go, starting at around $50 a month. You have to really use a lot of forms to make this pricing worthwhile, and the starting plan only allows for one user, so it's pretty stingy.
Formstack also has an overall platform that includes Forms, Documents, and Sign, three different apps that you use for building forms, automating document generation and delivery, and signing legal documents, respectively.
Starting at over $300 a month, this software suite is expensive and obviously targeted at larger businesses.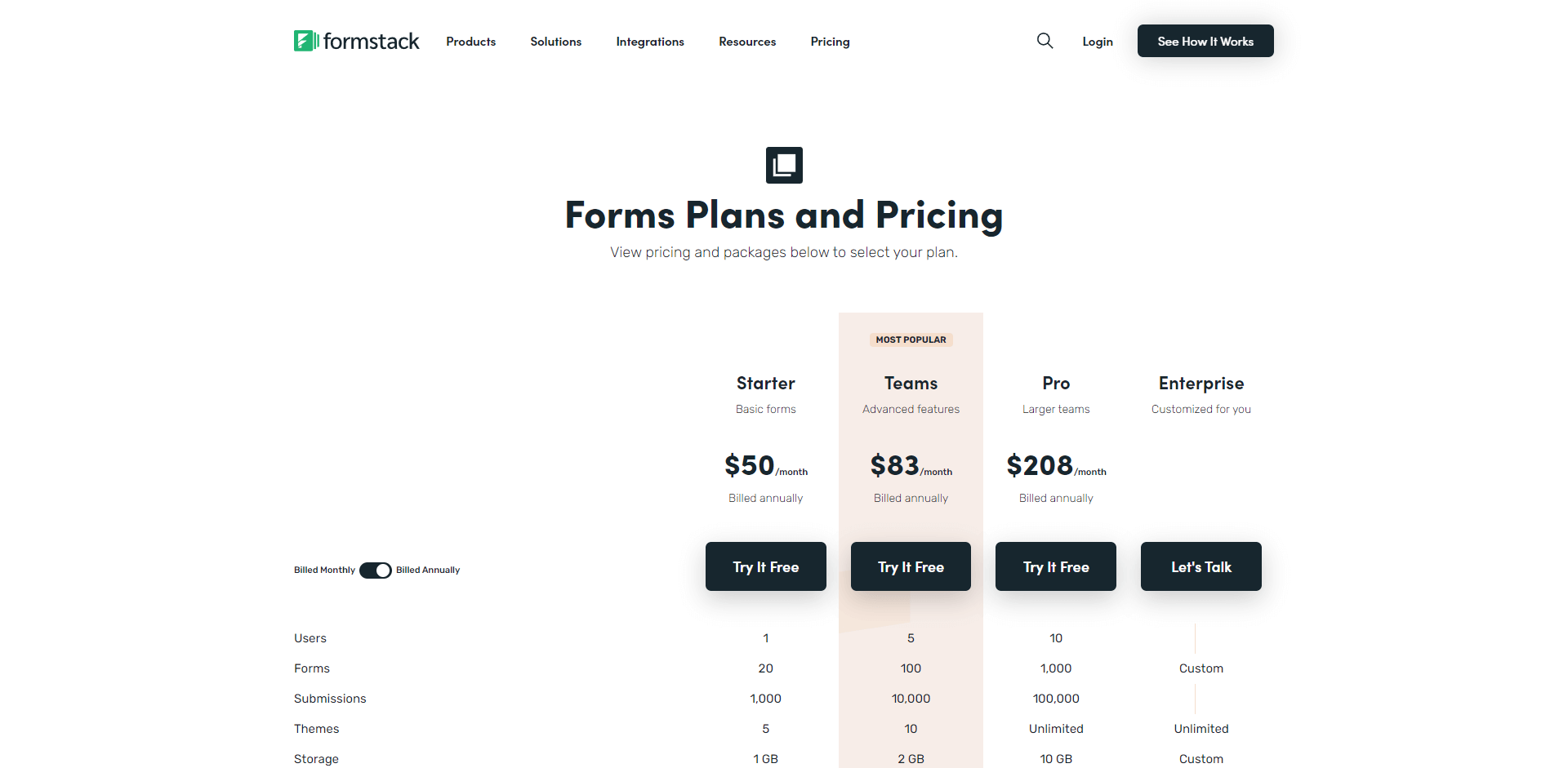 Typeform's free option doesn't give you much as you can only have 10 entries a month, and even the entry-level option only gives you 100 a month. Most people will have to get the middle option, which clocks in at $50 a month, so comparable to Formstack.
Related: Form Builder Pricing: The Ultimate Comparison Table
Customer Support
Formstack Support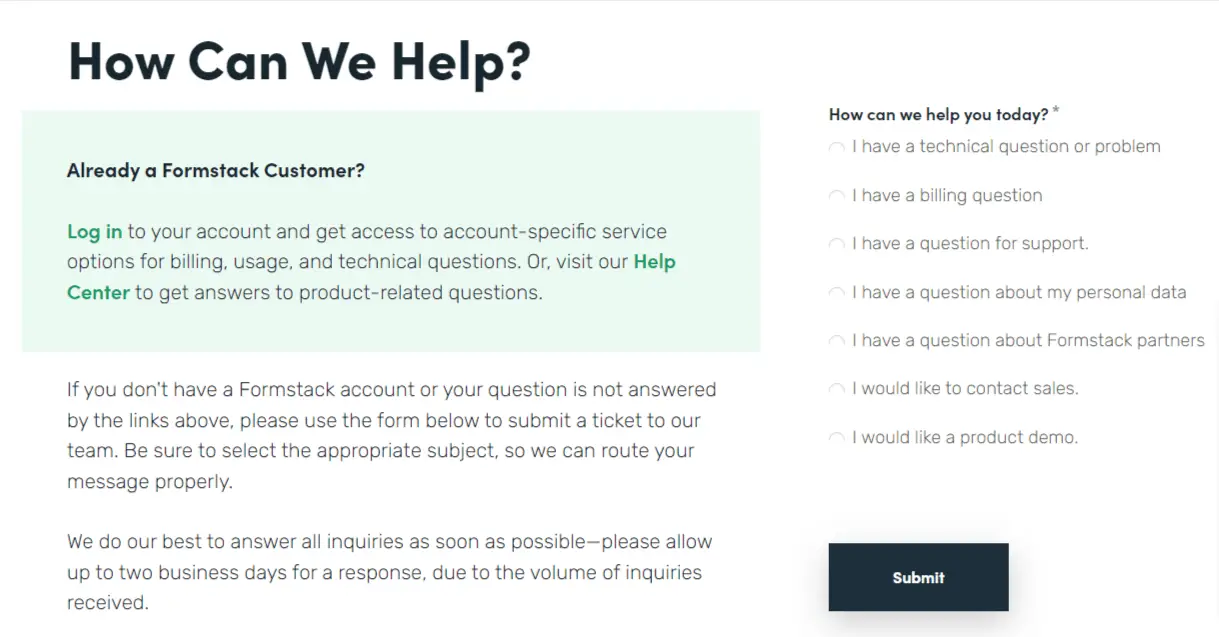 Like many products these days, Formstack tries to funnel you first to the help center, which, to be fair, has a ton of great info that can probably help you quite a bit before actually having to submit a ticket.
There's no clear way to call them or chat with them, but they do offer email support from 7am to 7pm Eastern. Not terrible, but not great either.
Typeform Support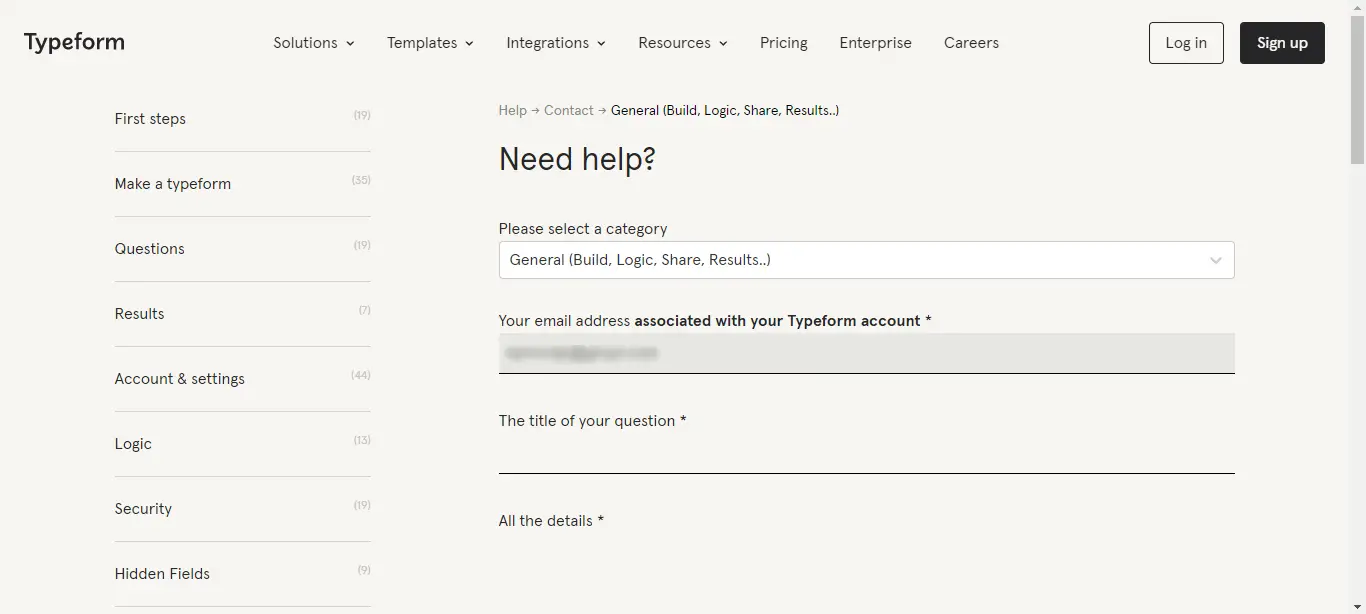 Typeform similarly has a huge help center with tons of great resources, and they also try to funnel you through the help center first. Once you wade through that, you're finally able to contact support through, as you've probably guessed, a form.
You won't get the quickest answer in the world, but you will get one — through email.
When to Choose Formstack vs Typeform
Deciding between Formstack vs Typeform should really come down to the features you value the most.
You're going to want to choose Formstack if you don't like the one-question-on-a-page aesthetic of Typeform or if you just want a "regular" looking form. The aesthetic is so different that you need to check them both out and see what works best for you.
Since the price is about the same for both, it really comes down to how simple or complex you want to get. If you want to get granular, go with Formstack. If you want a smoother editing experience, go with Typeform.
You can see how other form builders stack up to Typeform in the following comparisons:
You can see how Formstack alternatives stack up in the following comparisons: