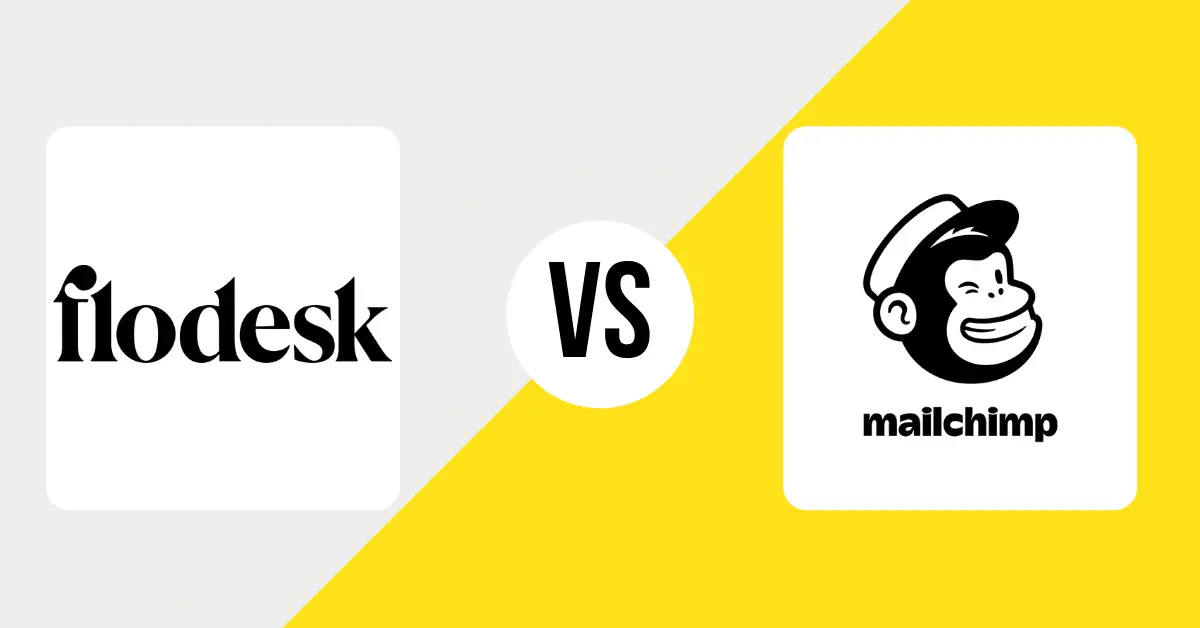 When it comes to email marketing, there is no shortage of platforms to choose from. It can be hard to decide which platform is best for you, especially when new platforms come onto the scene and make a big splash. 
That was certainly true when Flodesk was released a short while ago and started piquing the interest of the small business community. 
Both Flodesk and Mailchimp are touted as small business-friendly options. Moreover, they offer many of the same features. However, there are key differences between those two platforms that you should know about before moving forward with one over the other. 
In this Flodesk vs Mailchimp guide, you'll find a detailed comparison of the two platforms' email marketing features and the most important differences between the two. 
About Flodesk And Mailchimp 
Flodesk is a relative newcomer to the email marketing scene, but it's already making a big splash in the industry. The platform was created by creatives for creatives with the sole aim of making email marketing more beautiful and easier without limiting your growth. 
Mailchimp, on the other hand, started out as a side project 20 years ago. The main goal of the Mailchimp founders was to create a user-friendly email marketing platform for small business owners. However, over the years Mailchimp has grown to become more than just an email marketing tool given its numerous marketing features. 
Nowadays, Mailchimp serves more than 11 million customers worldwide and is known to be one of the most widely used email marketing platforms available.  
Features
Email Templates And Editor
Both Flodesk and Mailchimp offer templates that you can use for your email marketing campaigns and newsletters. 
Flodesk has a design-first approach to email marketing campaigns. This is obvious not only from their tagline but also the email templates that the platform has to offer. They have a modern and creative look, almost resembling a stylish magazine. However, there is also an option to choose plain-text templates or start from scratch.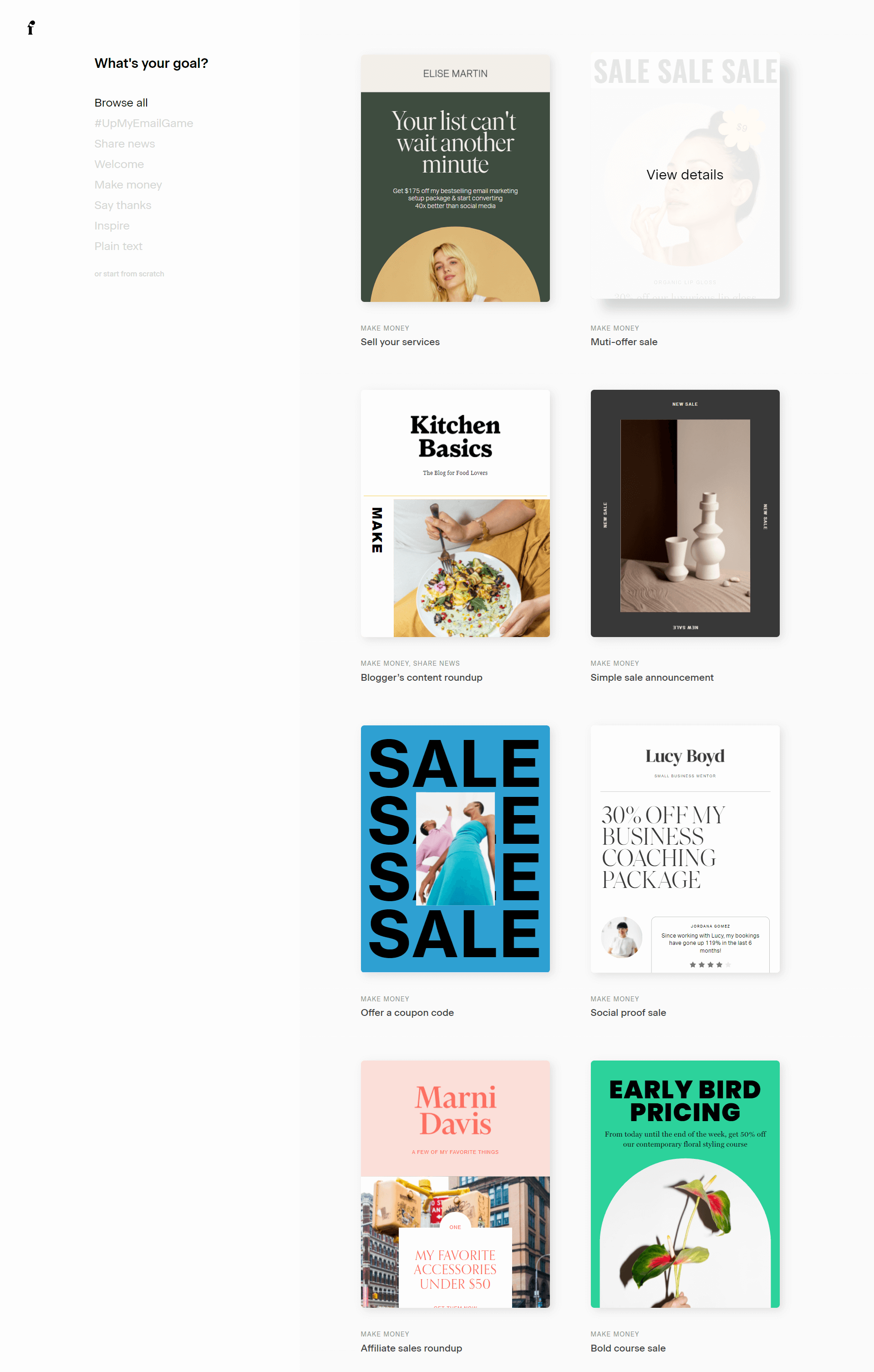 Their editor is distraction-free and looks pretty bare-bones. However, once you start adding blocks to your email, you'll find all the styling tools and features to customize the look and feel of your emails.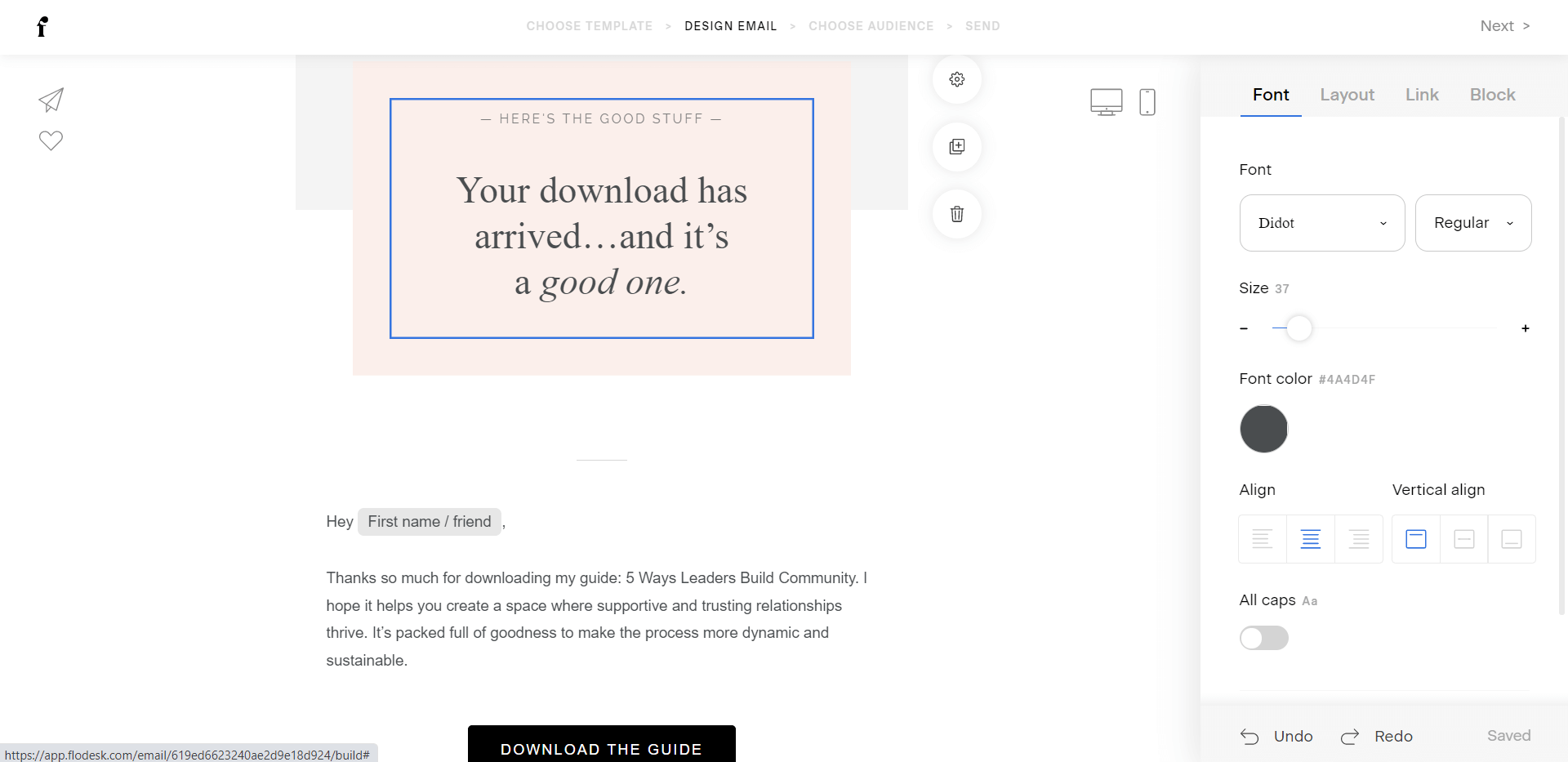 Mailchimp comes with several built-in templates that are split into "layouts" and "themes". The main difference between these two is that themes look more polished whereas layouts are more similar to barebone wireframes. 
Compared to Flodesk's templates, templates found in Mailchimp feel somewhat basic and generic but given that they focus more on function than form, that's to be expected. 
In addition to that, there are more than 40 premium email templates that were built to work perfectly with the new Mailchimp editor. This new editor offers a user experience that's similar to that of Flodesk's editor.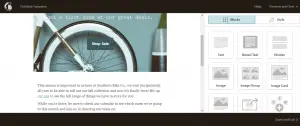 You can add new elements to your email by clicking the plus sign and selecting the desired block. The styling options then open up in the sidebar. As far as email marketing tool editors go, Mailchimp's drag and drop builder is relatively smooth. 
List Management
List management is important if you want to make sure you're sending the right message to the right group of subscribers. Flodesk allows you to create unlimited segments for your list. You can even color-code the segments to make them easier to recognize. 
Within each segment, you can filter subscribers based on their activity, signup source, and if they are in any other segments. It's simple and to the point which is good if you're new to email marketing and want to keep things as simple as possible.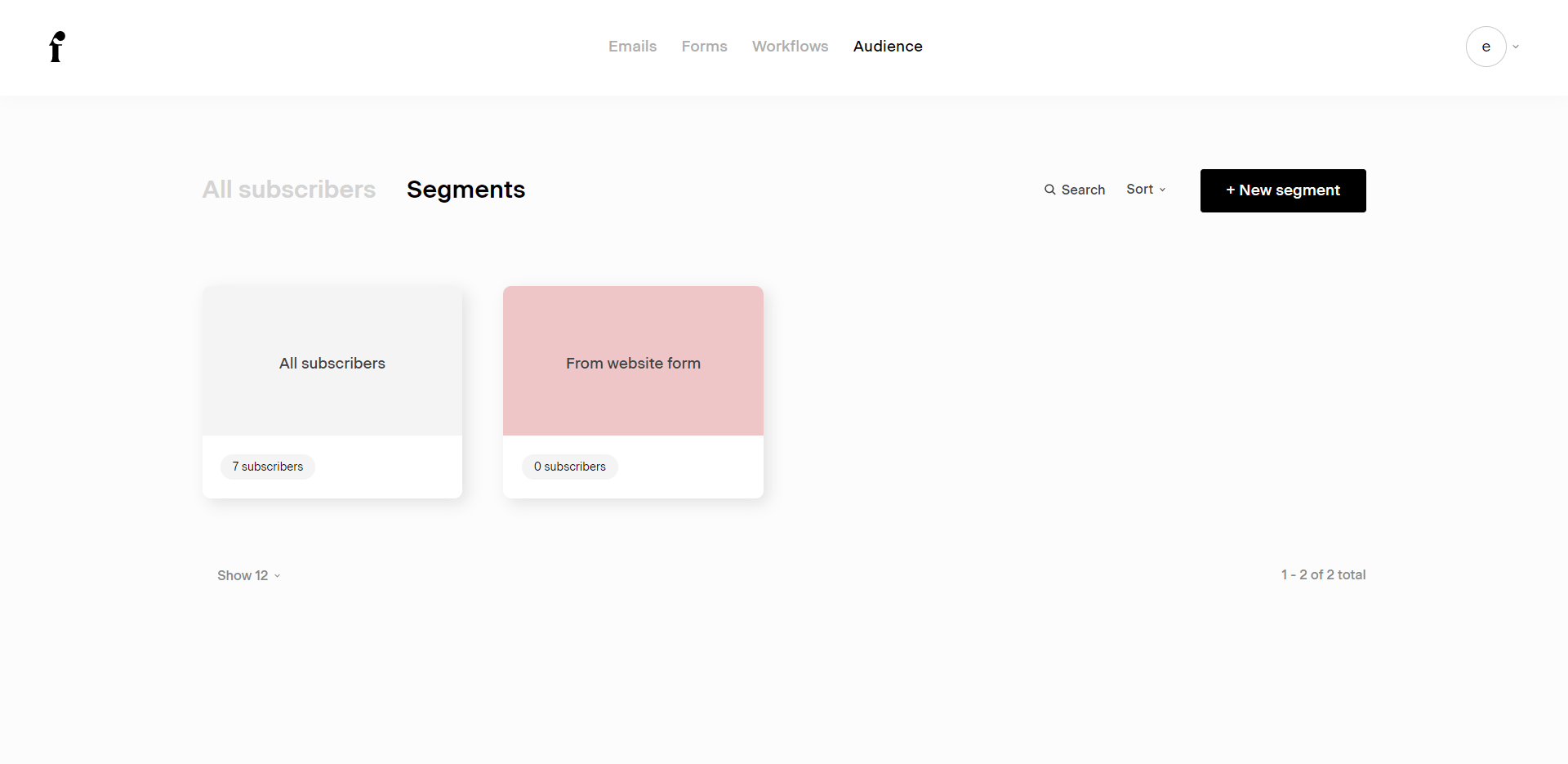 Mailchimp's list management is more robust. You can create segments to target subscribers by location, engagement, or activity, add tags to subscribers, and group your subscribers by things like interests and preferences.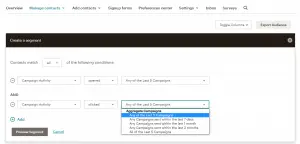 While robust, Mailchimp's segmentation tools can be a little overwhelming. In addition to that, managing tags, lists, and segments feels a little clunky and not intuitive. For example, clicking the Bulk Tag Contacts option leads you to believe that there is no way to do it other than first exporting the users you want to tag in a CSV file and re-uploading it. 
However, when you select the View Audience option, you'll discover that you can easily select subscribers and add or remove tags. 
Marketing Automation
Marketing automation is another important feature of any email marketing platform. With Flodesk, you can create unlimited automations, called workflows. Each workflow can start when a subscriber is added to a specific segment or segments. 
Within a workflow, you can add emails, set a delay, set conditions, or move and remove subscribers from segments. Similar to the list segmentation, the marketing automation features that Flodesk offers are rather simple and basic but will serve their purpose for those that have smaller lists or just getting started with email marketing.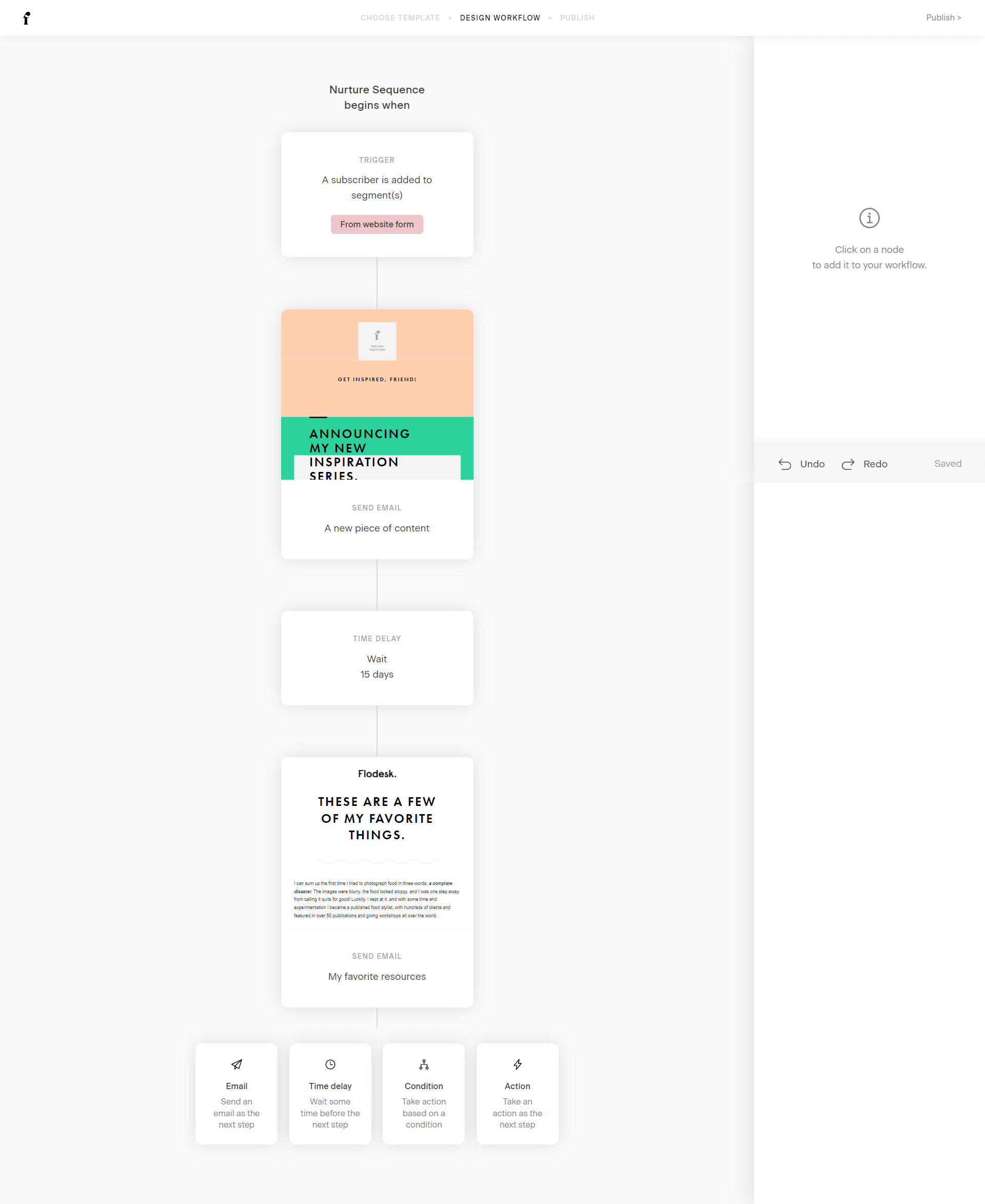 Mailchimp, on the other hand, offers far more complex automation features. For starters, you can create customer journeys. You can create a customer journey from scratch or use one of the premade templates.
In addition to that, each customer journey comes with the ability to send emails, add delays between each email, set conditions that dictate further actions, and even tag subscribers based on their activity, links clicked, and more.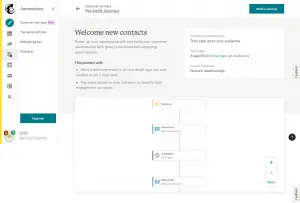 If you build a journey from scratch, you'll have full control over how the automation starts: from submitting a form to being triggered on their birthday or when they purchase a certain product. The automation builder is visual so it's easy to see how all your actions come together and how your subscribers are progressing through it. 
Forms And Lead Generation
Flodesk offers several different types of forms: you can create popup, inline, and full-page forms. The form-building experience is as simple as it is to create an email with Flodesk. The forms are also responsive and they do look attractive and modern.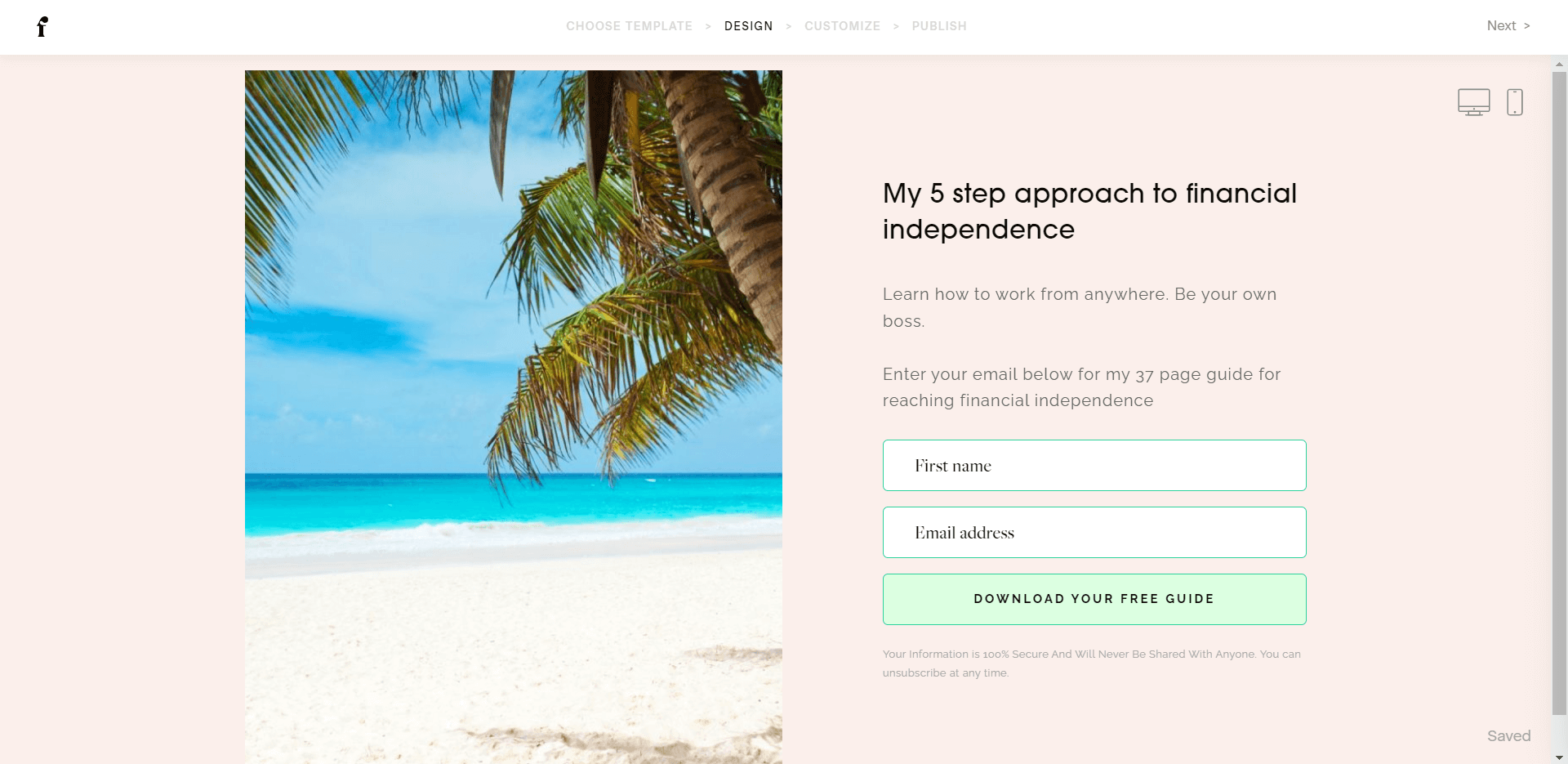 As far as popup forms go, you can trigger them based on time spent on-site or how far down the page the user has scrolled. There is no exit intent option. It's worth mentioning that you can enable or disable the double-opt in for each form as well as send subscribers to a custom thank you page upon signup. 
Mailchimp offers several different form types as well, including an embedded or inline form, a popup form, and even a contact form. You can also build a form completely from scratch but the form builder feels somewhat clunky. The user experience is not that great and it can be difficult to find all the different options such as configuring the signup confirmation, and confirmation thank you page.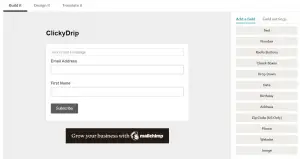 On top of that, their popup forms can be triggered based on time spent on site, scroll percentage or when a user is about to leave your website. The exit intent has been proven to increase conversions so it's something to keep in mind. 
Reporting And Analytics
When it comes to reporting and analytics, Flodesk keeps things simple. You can see how many emails were opened, how many people clicked a link, and if anyone unsubscribed. If you click an individual subscriber, you can get a basic overview of how they've interacted with your list so far. 
Flodesk also shows you whether people prefer to read on desktop or on mobile devices as well as how many clicks you get based on the device your subscriber is using.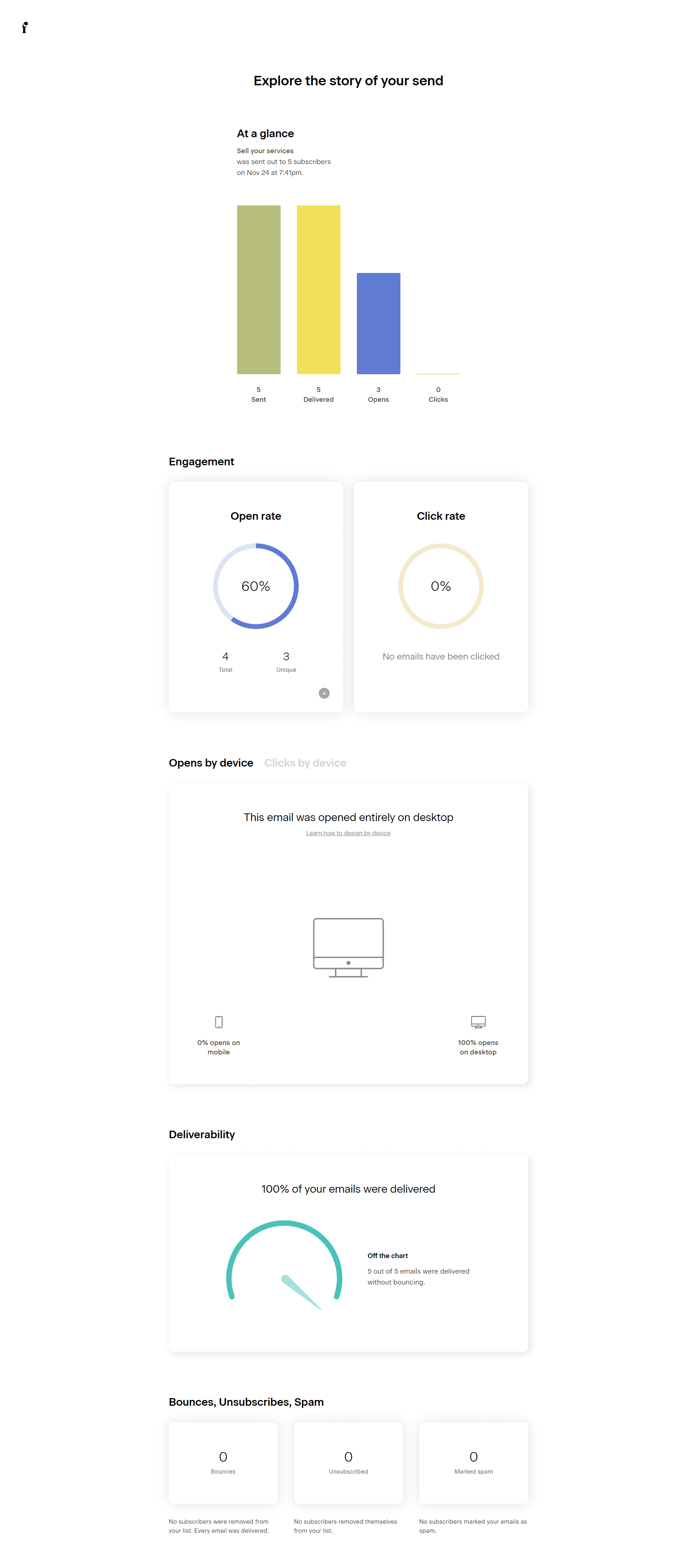 Mailchimp is more robust in this regard too. You can view the open and click rate for each email campaign you send. In addition to that, you can get a revenue breakdown by each campaign. Note that for this to work, you'll need to connect your Mailchimp account with Google Analytics 360. 
On top of that, you can also filter reports based on the type of campaign you sent. In other words, if you want a more robust overview of how your campaigns are performing, Mailchimp offers a better suite of features.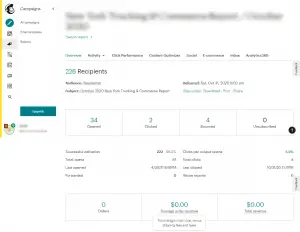 Pricing
Now that we've covered all the features that Flodesk and Mailchimp have to offer, let's talk about pricing. 
Flodesk offers a straightforward pricing plan: for $38/month, you get unlimited subscribers, unlimited forms, and unlimited workflows. This is certainly appealing as it means that you don't have to pay extra the more your list grows. But at the same time, $38 per month can seem like a lot if you're just getting started and you have zero subscribers to start with.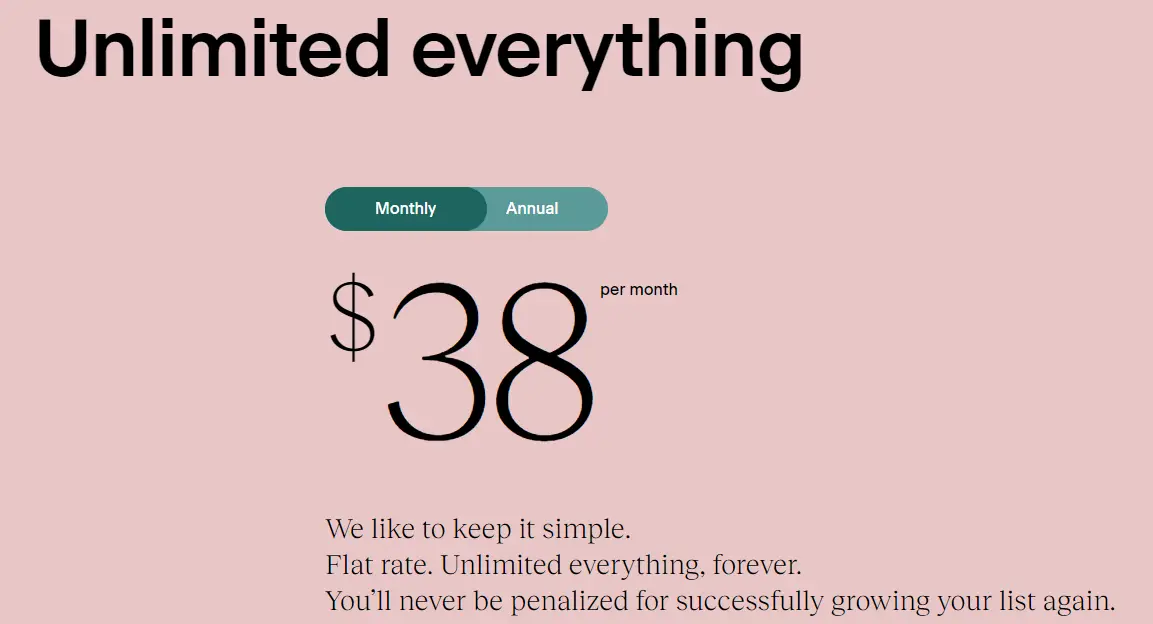 Mailchimp's pricing can be a little confusing. First, there's a free plan if you have up to 2000 subscribers. But, you can't set up more than 1 automation that only has 1 step. All the other tools, such as signup forms, list segmentation, and creative assistant  are included on the free plan. 
Paid plans start at $9.99 for up to 500 subscribers and allow you to send multi-step automations as well as give you access to their email templates. If you're just getting started and want the benefits of email automation, Mailchimp's paid plan is affordable at first. However, keep in mind that as your list grows, so will the price you pay for Mailchimp.
Ease Of Use
As far as ease of use goes, Flodesk is definitely easier to use. The email builder is intuitive and creating workflows is also easy and straightforward. That's to be expected given that Flodesk doesn't include an overwhelming number of features. 
Mailchimp, on the other hand, can be confusing at times. There are so many options and menus in the dashboard that it takes a while to get used to. Given the number of features that Mailchimp has to offer, you can expect a steeper learning curve than with Flodesk. 
Integrations
Flodesk, being a newcomer in the email marketing world, doesn't have a lot of native integrations. There is a native Shopify integration as well as Instagram integration that allows you to pull your three latest posts from Instagram and display them in your emails. 
There's also a Zapier integration so you can connect Flodesk with other tools you use in your business. 
Mailchimp integrates with nearly anything, or so it seems. You can connect it not only with Shopify but there's also a direct plugin for WordPress, WooCommerce, Facebook, Google, and more. On top of that, if you sign up for a CRM or an online course platform, chances are they integrate with Mailchimp with little to no effort. 
Customer Support
As far as customer support goes, Flodesk has a knowledge base section that offers tutorials on how to use their platform. They also have Flodesk University which offers free workshops on various aspects of email marketing. If you need additional support, you can get in touch with the support team via email but do keep in mind that they will respond to your email within two business days. 
Mailchimp's help section offers guides and tutorials on how to use and navigate the platform and you can also hire an expert to set everything up for you. If you need to get in touch with them, you'll need to upgrade to a paid plan to get access to email and chat support. 
When to Choose Flodesk vs Mailchimp
Both Flodesk and Mailchimp are marketed as email marketing platforms geared for small businesses. So which one is best for you?
Flodesk is a great choice if you find email marketing overwhelming and want a simple tool that does the basics well. Where Flodesk excels is the ease of use, the attractive signup forms, and beautiful email templates. If design is important for your brand, Flodesk is definitely worth trying out. 
Where Flodesk falls short is in the automation and reporting features. If you need to build out complex automations or want in-depth reporting, you won't find that in Flodesk. The basic functionality is there but at the moment is limited, which is nor surprising given that they are still new and recently came out of beta. 
Mailchimp is a great choice if you want to get very granular with how you segment your list and need to build more complex and robust automations. Mailchimp will also give you detailed reports and even show you revenue generated by each campaign. 
The downside of Mailchimp is that it has a steeper learning curve and the free plan is limiting. However, if you want a robust and reliable platform, Mailchimp is a worthy contender.
You can see how other email marketing tools stack up to Mailchimp in the following comparisons:
Mailchimp vs Vertical Response
You can see how other email marketing tools stack up to Flodesk in the following comparisons: