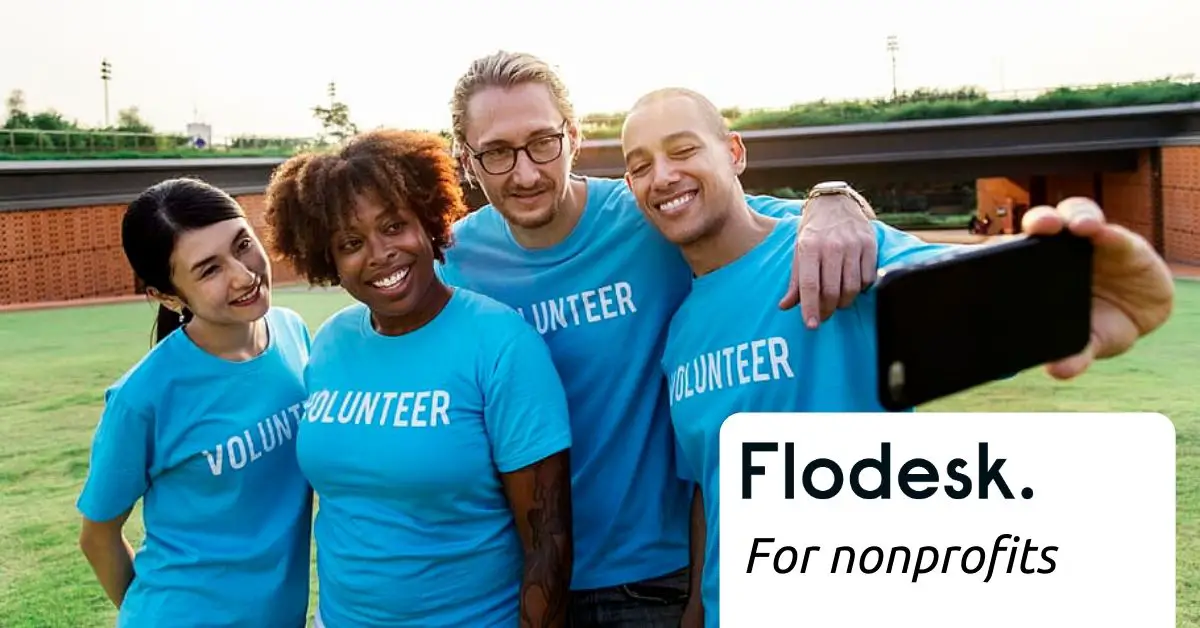 Communication is key no matter what type of organization you work with. That being said, if you are part of a growing nonprofit, its important to choose the right email marketing platform that meets your organization's needs.
But what about Flodesk? Is Flodesk good for nonprofits?
Ultimately, Flodesk can be an excellent tool for growing nonprofit organizations. However, it is important to know exactly what features it has that can aid your organization as well as its limitations.
This post discusses some of the features that make Flodesk great for nonprofits and how to use the platform effectively.
About Flodesk…
Putting the features, capabilities and functionality of Flodesk aside, this tool has characteristics that make it ideal for some organizations but not others.
One of Flodesk's biggest selling points is its email newsletter templates. Flodesk gives you access to dozens of templates that all generally share a similar style. These templates are modern, chic, and aesthetically pleasing. However, words don't do the templates justice: you have to see them for yourself. (click to enlarge the pictures below)
Judging from these templates you can probably tell whether or not Flodesks templates pair nicely with your nonprofit organization.  
Related: 8 Best Email Marketing Software for Nonprofits 
Why Flodesk is great for nonprofits
It's incredibly easy to use
Nonprofits often don't have the luxury of having a full-time tech wiz to handle complicated software. That being said, many nonprofits prefer to use marketing tools that can be managed by anyone.
Fortunately, Flodesk is one of these marketing tools. The user interface is incredibly intuitive and no matter how much technical expertise you have, you can probably get the hang of the tool after just a couple minutes of playing around with it.
Awesome newsletter and form builder
The newsletter builder and form builder have similar style interfaces. With these features, it's easy to personalize forms and newsletters for your brand. Most of the newsletters have designated blocks for your logo. Simply click these blocks and insert your company's logo to brand your email newsletter. Additionally, you can customize the layouts to match your company colors.
One of the greatest benefits of the newsletter and form templates is that these templates are already professionally designed. You don't need to worry about building good looking newsletters and forms from scratch. By making just a few tweaks and changes to the text, images, and logo space, you can build out stunning newsletters and forms in a matter of minutes.
To learn more about Flodesk's form builder click here! 
Excellent email automation feature
The visual workflow builder allows you to build out automated email sequences with ease. By adding multiple emails in your sequence, as well as delays and conditions, you can make your complex workflows if you would like.
One of the greatest benefits of Flodesk's email automation feature is that you can easily integrate it with your blog or ecommerce store. In doing so, you can kick of email sequences through specific triggers on your website. For instance, if you have an ecommerce store, you can kick off an email automation series if a subscriber abandoned their cart in the checkout of your Shopify store.
To learn more about using Flodesk with ecommerce, click here! 
It's affordable
While some nonprofits can splurge on expensive email marketing software if they want, many don't have that luxury. Many nonprofits have strict budgets they must follow and often, super expensive marketing tools just don't make sense financially.
Fortunately, Flodesk is quite affordable. Flodesk charges $38 a month and $19 a month with the discount for unlimited subscribers. While $19 dollars a month could be on the expensive side if you are just starting to grow your subscriber base, if you already have a considerable subscriber base, $19 a month is a steal. Compared to other email marketing platforms that will charge you hundreds of dollars a month for a large subscriber base, Flodesk is extremely affordable.
To learn more about Flodesks pricing click here!
Does Flodesk offer a nonprofit discount?
While many email marketing tools offer nonprofit discounts, unfortunately, Flodesk does not.
On the bright side, although Flodesk doesn't offer a discount specifically for nonprofits, you can get 50% off for life with this code.
Best email marketing practices for nonprofits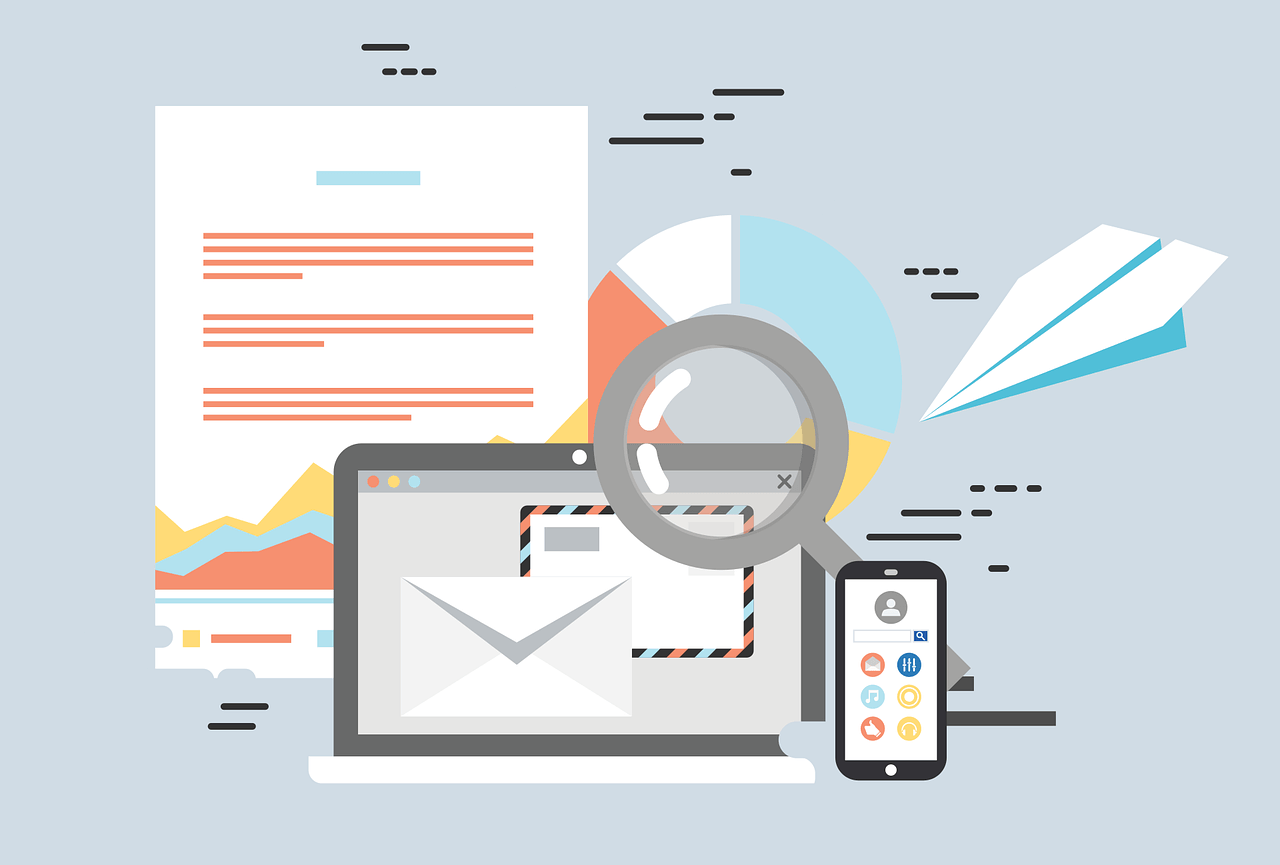 Be concise and straight to the point
Whether you are a nonprofit or not, it's important to keep your emails simple and short. Nothing scares your subscribers away from reading your emails than a massive block of dense text to read through.
Avoid any irrelevant information that only makes the email more lengthy and break your large paragraphs up into small, digestible paragraphs. Your readers will thank you.1
Focus on design
The design of your emails can be just as important as their content. Make sure that your emails have clean and professional-looking designs that reflect your company well. Furthermore, its always good to include images that portray your organization's mission and what it stands for. Images can remind your subscribers why they got involved with your company in the first place and can help strengthen the relationship you have with them.2
Include a donation button
Your newsletters are not only good for updating your subscribers on your organization, but they can also be used strategically to get donations.
You can put a "donate button" in your emails that directs subscribers to a form where they can fill out the amount they would like to donate.
Send thank you emails
Because your subscribers likely have donated in the past and could possibly continue to donate to your organization, its always good to show your appreciation for them. A simple thank you goes a long way.
There are many ways in which you can thank your subscribers. For instance, you can create a "thank you video" showing the current projects you are working on to show how your donors' contributions have made an impact recently.
Test test test
No matter how you go about marketing to your subscriber, it's always important to experiment with new approaches. For instance, seemingly trivial things like the subject line of your email can make a big difference in your open rates. Testing out new subject lines can help you engage more of your subscribers.