Constant Contact is one of the most popular and highly regarded email marketing solutions. However, every email-marketing tool predominantly serves a specific type of business. That being said, whenever you're looking into a new email marketing solution, it's best to do some research to find the best fit for your company. After all, it can be a costly headache to invest in a platform, only to find that it's features are too advanced, too simplistic, or irrelevant for your business needs.
In doing your research, it can be extremely helpful to see live examples of companies using a particular platform to gain perspective.
Here you can discover 11 thriving businesses that use Constant Contact to better understand if the solution is right for you.
But before we get into specific examples, on a broader level, it's important to know what most of Constant Contact's customers have in common.
What types of companies typically use Constant Contact?
The vast majority of companies that use Constant Contact are small to midsize businesses with 1-50 employees.1 However, enterprise customers (with thousands of employees) utilize Constant Contact as well.
Constant Contact is designed in a user-friendly fashion so that even the most tech-novice user can acclimate. Additionally, the platform starts at $20 per month, making it an affordable solution for most small business needs. With a generous 60-day free trial, businesses have plenty of time to experiment with the platform before deciding to commit.
While Constant Contact is quite intuitive, it's by no means simplistic. The platform's pro-plan has advanced features, such as A.I.-driven marketing automation, that's beneficial particularly for Constant Contact's larger customers.
Constant Contact is a popular email marketing solution in most industries including nonprofit, ecommerce, healthcare, real estate, software and more.
11 examples of companies using Constant Contact
Disclaimer: The following companies were using Constant Contact at the time this post was written but may not still be using the software currently.
Koya Partners

Koya Partners is a headhunting-firm that connects companies with high-performing leaders. With an emphasis on diversity-awareness-hiring, Koya works intimately with clients to find the game-changing candidates they need on their team. Moreover, Koya advises clients on how to avoid bad-hires, and ultimately choose the candidate that best fits their company culture.   
Koya Partners has a Constant Contact email sign up form on practically every page of its website in order to build upon its email list. Subscribers receive regular newsletters as well as updates on job openings for subscribers in need of employment. That being said, email marketing with Constant Contact is a powerful way for Koya Partners to quickly match executive leaders with new job openings.
PROP (People Reaching Out to People)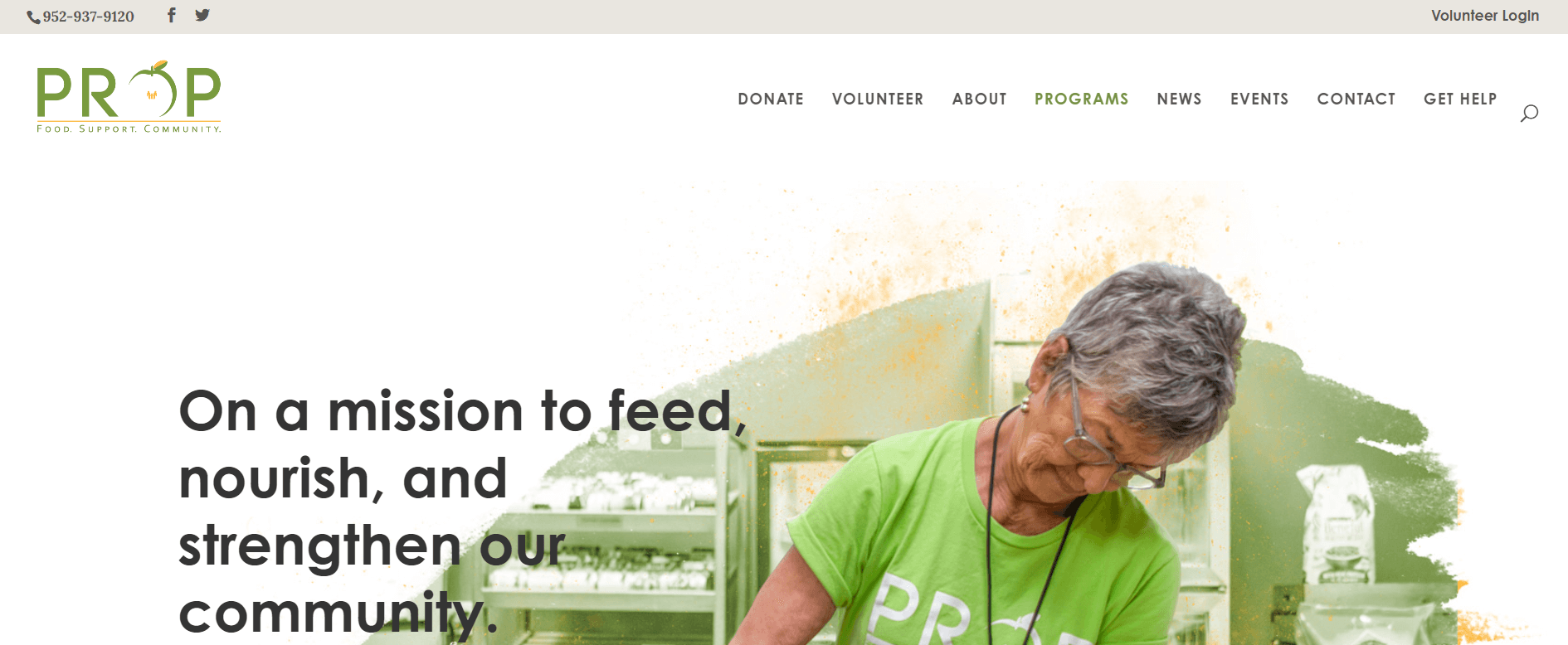 PROP (People Reaching Out to People) nonprofit group that's all about getting financially troubled families back on their feet. With a dedicated staff of volunteers and forward-thinking community experts, PROP doesn't just hand out cans of food; they tackle financial instability with a multi-faceted approach. Emergency financial and food support is provided to families if need be, but the help doesn't stop there. Families are provided a case manager who helps to assess and conquer their financial barriers. A quarterly check-in process enables clients to evaluate progress.
By using Constant Contact, PROP regularly sends out heartwarming stories about the people the organization serves. Additionally, PROP uses email marketing to notify volunteers about new opportunities to help.
Constant Contact is one of the best email marketing platforms for nonprofits such as PROP, partly due to its generous discounts for nonprofits. As a nonprofit, you can save 20% with a 6-month prepayment, and an astounding 30% with a 12-month prepayment.
Platinum Payments

Platinum Payments creates payment processing equipment for entrepreneurs and businesses. Working with companies of all sizes, Platinum Payments supplies the most current point-of-sale equipment on the market (digital cash registers, credit/debit card terminals, etc). They also have one foot in the future by providing e-commerce and mobile-pay solutions, as well as developing gift card and customer loyalty programs. 
Like many other payment processing companies, Platinum Payments uses email marketing with Constant Contact to drive more sales. By promoting deals and discounts to leads, email marketing can pay for itself time and time again.
One highly effective way that Platinum Payments and similar companies can capture leads is by using Constant Contact landing pages. With this feature, you can build landing pages from scratch or use one of the many professionally designed templates.
Carol's Cookies

Carol's Cookies founder, Carol Goldman, spent 20 years perfecting her signature cookie recipe. After being named 4th best cookie in American by People Magazine (in 1983), Carol's cookie hobby quickly became a cookie empire. Thanks to national attention, Carol began selling her tasty treats in upscale gift shops and markets all across the United States. The company offers sixteen gourmet flavors baked daily, and also guarantees door-to-door delivery to all fifty states in 48 hours or less. 
Constant Contact is an excellent email marketing solution for ecommerce companies such as Carol's Cookies given that it integrates with a variety of ecommerce platforms. Companies like Carol's cookies use Constant Contact for its powerful automation features such as abandoned cart emails.
Furthermore, Constant Contact even has its very own online store builder that you can use to host and sell your products. While this ecommerce feature isn't nearly as advanced as platforms like Shopify, it's an easy and cost-effective way to start your online store.
Mdlogix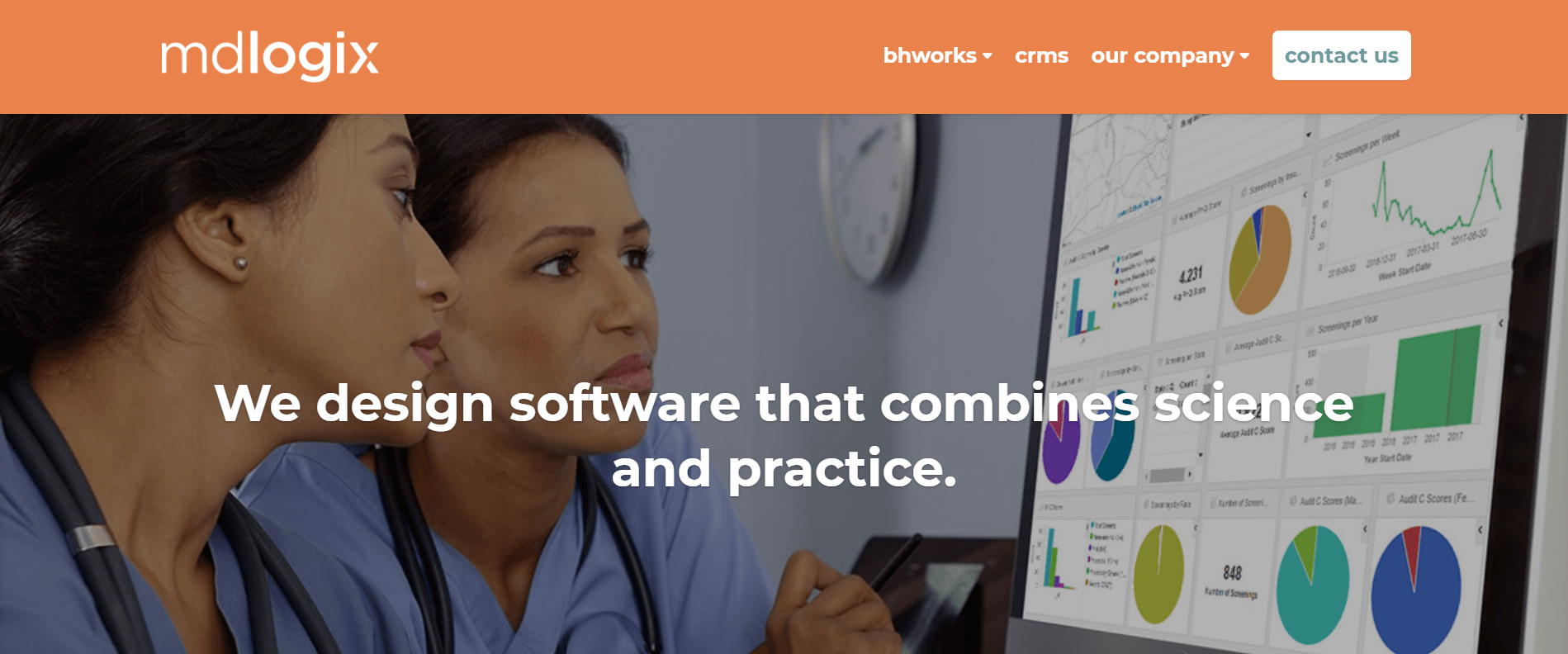 Focusing primarily on behavioral health services, Mdlogix designs software that enables healthcare providers to collaborate across organizational boundaries resulting in more effective care that costs less. For over 20 years Mdlogix has been a leader in the healthcare software space. 
Mdlogix works with a variety of clients including healthcare providers, school systems, and government agencies. Fortunately, Constant Contact is extremely beneficial for Mdlogix given its advanced segmentation features. With Constant Contact, Mdlogix and similar companies can segment their email outreach with different messaging for each subscriber group they are targeting.
Moreover, Constant Contact's online survey tool can be a powerful way to gain valuable information from subscribers in order to further segment your email groups.
Dress for Success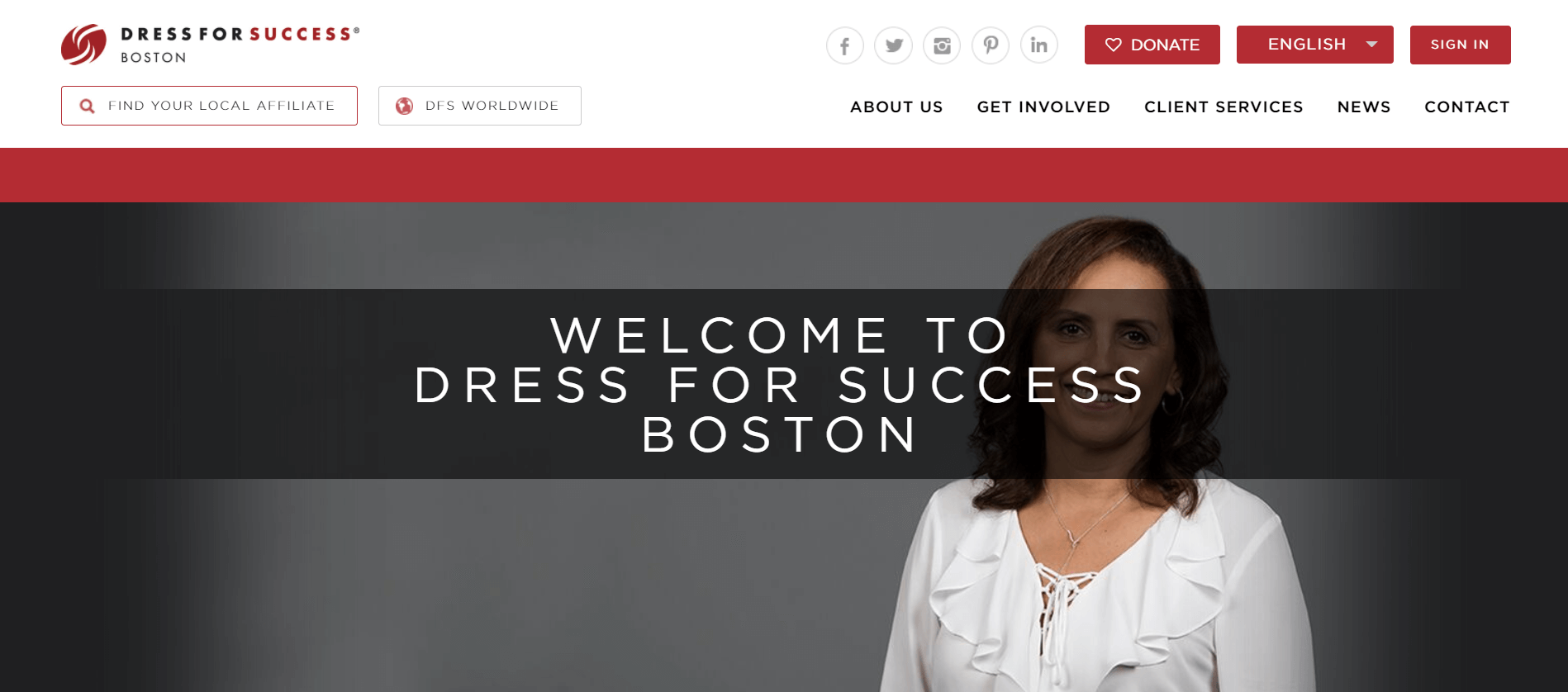 Dress for Success's goal is to empower women by achieving financial independence. This nonprofit has developed a three-pronged-approach in assisting everyday women to succeed. First, women are outfitted in professional business attire and then equipped with the essential tools to land the job. Second, they're taught career advancement through goal-orientation and financial planning. Thirdly, they're encouraged to give back by volunteering in the very programs that led them to success.  
For Constant Contact customers like Dress for Success that regularly host events, Constant Contact's event management feature can be advantageous. This unique feature allows email subscribers and website visitors to register for your events. You can collect payments from your event registration page for event fees, raffle tickets, merch, and more. Constant Contact's real time reporting allows you to monitor (in real time) who has signed up for your event.
Megger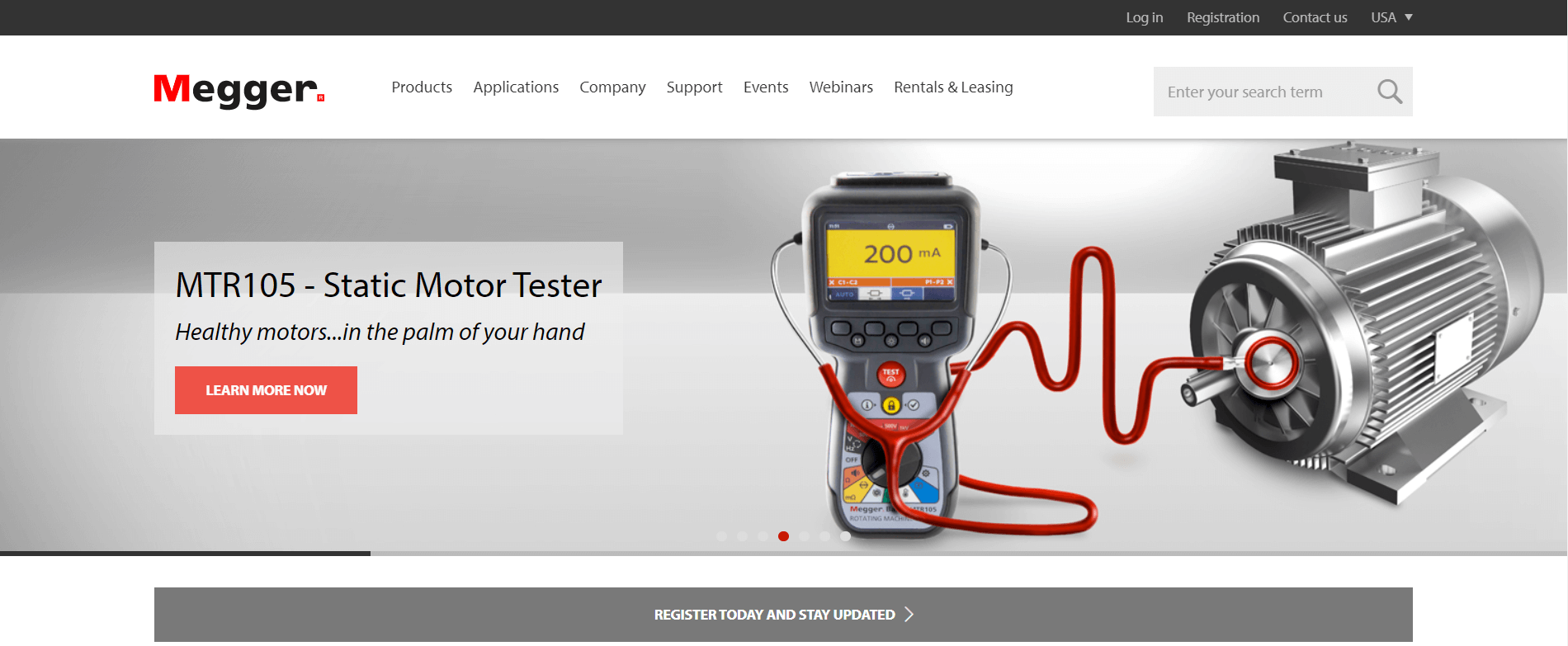 Megger is in the business of "keeping the power on." With a fully realized knowledge of the electricity network, Megger works with its world-class application engineers to deliver reliable power across the entire electricity chain. From generation and transmission to distribution and consumption, Megger sells any and all products for cable testing, diagnostic and fault location solutions. Extensive research and knowledge allows them to tailor their products and services to all needs electrical.
While the majority of Constant Contact customers are small to midsize businesses, Megger certainly isn't. With hundreds of employees, Megger is an enterprise company. Fortunately, Constant Contact's pro-plan is powerful enough to support even the largest companies. Megger is active across most social media platforms. Companies like Megger can benefit from Constant Contact's social media tools. With these features, you can conveniently schedule posts across Facebook, Twitter, and Linkedin all from your Constant Contact interface.
Pine Acre Resort

Erected in 1960, Pine Acre Resort has something for every nature lover. Amenities include primitive tent camping, rustic/full-service cabins, and heaps of activities for the nature-minded adventurer. There are endless day activities for the kiddos and nighttime events for adults alike. The surrounding natural beauty allows for daytime hikes and sunset campfires, while the updated cabins allow for the occasional shower, T.V. show or wifi hook up.
By strategically placing email signup forms on its website, Pine Acre Resort effectively builds its newsletter list. The company uses Constant Contact to personalize (i.e. mail merge) email newsletters in bulk with subscribers' first and last name. While personalization seems trivial, it can have a massive impact on how your subscribers engage with your emails. Furthermore, Constant Contact makes it extremely easy to do.
RDI Sightline

RDI Sightline does full-service market research to help its clients make more informed business decisions. They've been producing exceptional results for 42 years. By tracking consumer insights, brand image/awareness, segmentation, and data analytics, they enable business owners to position their brand effectively. 
RDI Sightline certainly uses Constant Contact to its full advantage. The Company has multiple email signup forms on its website, for both the newsletter mailing list and for capturing leads that want to get in touch with a representative.
Fortunately, Constant Contacts contact management tools make it extremely easy to keep track email subscribers. By using tags you can seamlessly categorize contacts in addition to the platforms segmentation features. Additionally, with custom fields you can store as much information as you want on each email subscriber such as website, company name, and more. With these features, you could say that Constant Contact has a basic CRM.
O'Donnell's Market

O'Donnell's Market is a raw bar & grill, bakery, butcher, seafood market, and full-service caterer. The iconic market takes supreme pride in melding their 100-year-old recipes with modern Norfolk flare. Located in Potomac, MD, the market portion of O'Donnell's serves up fresh seafood and high-end cuts of meat over the counter, while the raw bar & grill section prepares elegant full-course dinners. The company also bakes fresh pastries, pies and bread daily. 
With Constant Contact, O'Donnell's keeps its subscriber updated on the seafood that's currently available. Restaurants and food markets such as O'Donnell's can more effectively build their newsletter list by using Constant Contact's "text-to-join" feature. By putting a special code on menus and receipts, customers can easily join your list via mobile phone.
Additionally, Constant Contact has plenty of email templates that are perfect for restaurants.
Bellavance Trucking

For over 70 years, Bellavance Trucking has been hauling valuable cargo to all 48 states of the continental US and Canada. Having started out as a local granite hauling business, they crossed over to national hauling of all types through experience, customer loyalty, cargo insurance, and liability. With a fleet of over 100 trucks and 475 trailers, they haul delicate freight in need of protection from the elements (dry van), food freight (refrigerated van) and oversized loads. 
While Bellavance trucking uses Constant Contact for its newsletter, there are many other ways in which trucking and logistics companies can take advantage of the platform. For instance, the platform's "paid ads feature" allows Constant Contact users to set up Google Ads and measure the results. By setting up Google Ads campaigns in addition to Constant Contact landing pages, shipping companies generate high-quality leads to follow up with through email marketing.
Final words
Because Constant Contact is such a versatile tool, companies across practically every industry can make the most of the platform. However, if you have concerns about whether or not the platform is a good fit for your business, you can try Constant Contact for two months without paying a dime. By experimenting with the platform risk-free, you can see for yourself if it's an appropriate solution for your business needs.