Mail merging is the most efficient way to customize your emails at scale. Fortunately, Constant Contact makes both bulk importing contacts and personalizing your emails extremely straightforward. Better yet, Constant Contact offers a few ways to successfully complete this process so that you can choose the method that fits your needs.
In this post, you can learn how to mail merge with Constant Contact quickly and seamlessly.
Before getting started…
If you have just signed up for Constant Contact, there are a few quick and easy steps you will need to take before importing contacts.
First, verify your email address. Upon signing up, Constant Contact will send you an email to confirm the email address you will be sending emails from.
Secondly, you will need to add your physical mailing address. By law, you are required to do this1
Keep in mind that Constant Contact won't let you send a single email until these tasks are complete so it's good to get them out of the way first and foremost.
Importing your contacts
Adding custom fields (optional)
Before you upload your email contacts and all of their corresponding information (first name, last name, phone number, etc.), check to see if you have any information on your contacts that Constant Contact doesn't already have a field for. The fields that Constant Contact has by default include:
Email address

First name

Last name

Company

Phone – home

Phone – work

Phone – mobile

Street address line 1

Street address line 2

City

State/Providince

Zip/Postal Code

Country

Birthday

Anniversary

Job title

Website

Tags

Notes
Most businesses don't require any information from subscribers that isn't listed above. However, in some cases, you might have other subscriber information that you want to upload with your email addresses. Fortunately, Constant Contact allows you to create custom fields for this type of information. While Constant Contact isn't a CRM, features like this make managing your contacts much easier. 
To add custom fields, click on your account settings in the upper right-hand corner.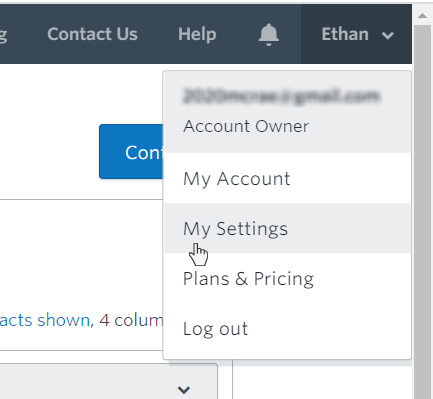 Click Manage custom fields.

From here you can add any custom field you wish. For this demonstration, we will add "Favorite color". Click Save when finished.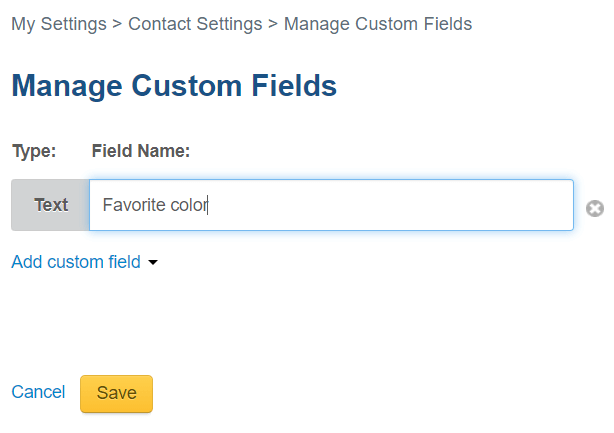 Preparing spreadsheet for import
Constant Contact allows you to import a variety of different file formats including .xls, .xlsx, .vcf, .csv, .txt. Excel files (.xlsx) tend to be most familiar and easy to work with for most professionals.
When importing an Excel file, make sure that you have your contacts listed out in rows and their corresponding information listed out in columns like so:

Labeling your columns as done in the image above isn't necessary.
Save your file when finished.
Importing subscribers into Constant Contact
Once you are ready to import your contacts, log into Constant Contact and go to Contacts on the top menu. Click Create List.

From here you will be prompted to name your list. This name will be for internal use only. For this demonstration, we will name our list "List 1".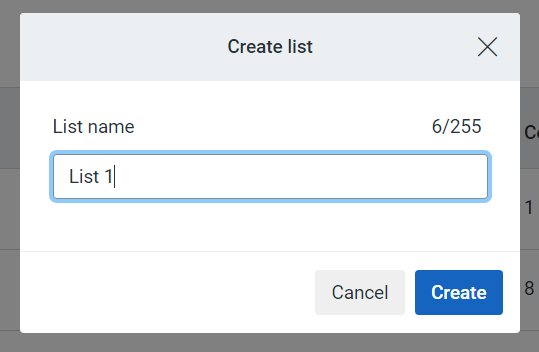 Once you have named your list, click Add Contacts and then Upload from file.

Drag and drop your files into the gray area or upload your file from your computer.

Once uploaded click the Continue button.
At this point, your email contacts and their information will be successfully imported. If you have labeled your columns in Excel with the name of Constant Contact's field names (such as email address, first name, last name, in this example) Constant Contact will automatically match your columns with field names. Pretty neat huh?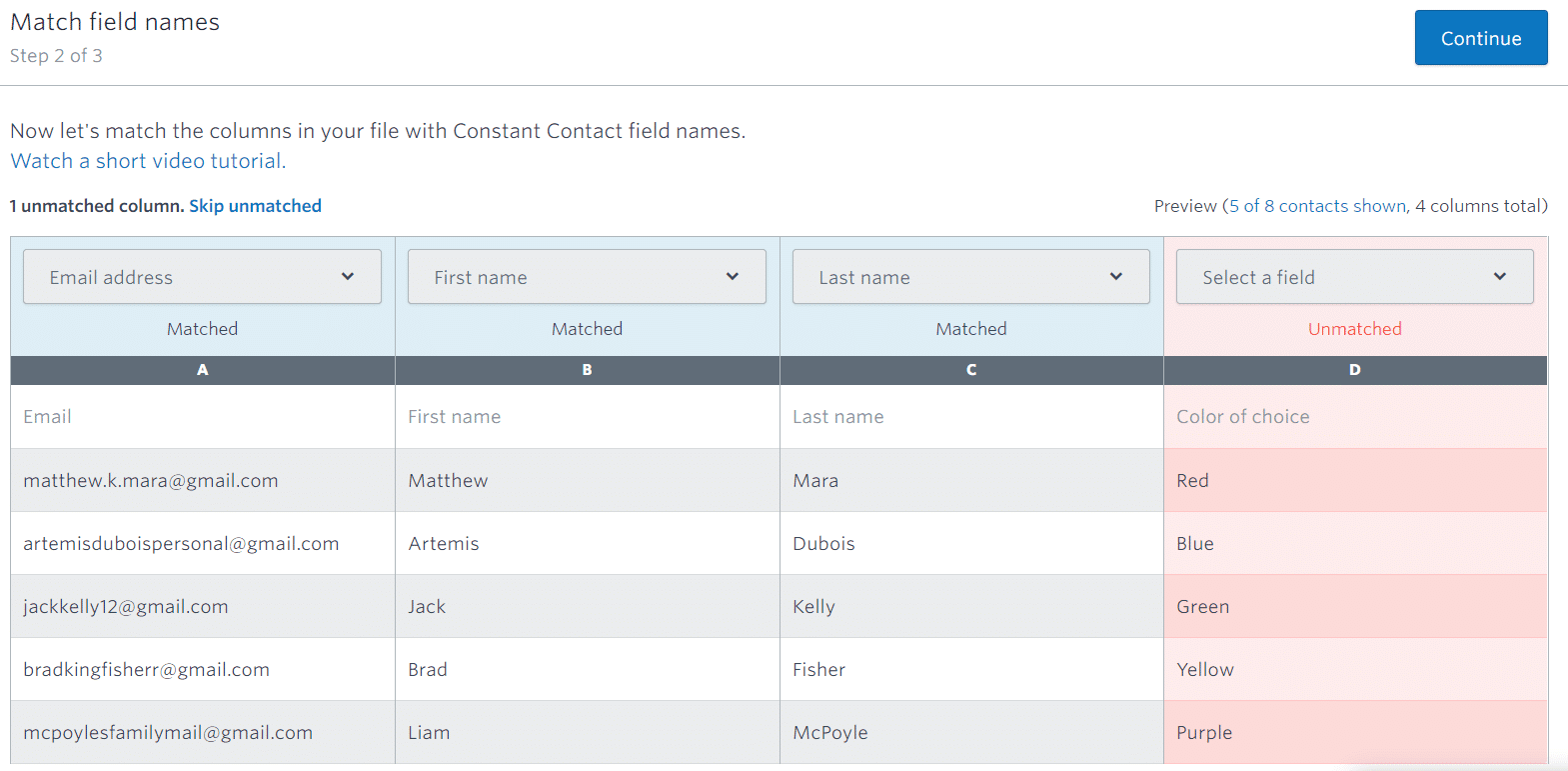 If you haven't labeled your columns in Excel with the fields in Constant Contact, you may have to manually match your columns with your field name. Constant Contact will indicate that certain columns are unmatched by highlighting them red such as the column in the far right in the image above. In this case, you will have to manually select a field from the drop-down. For our example, the field we want to choose is "Favorite color".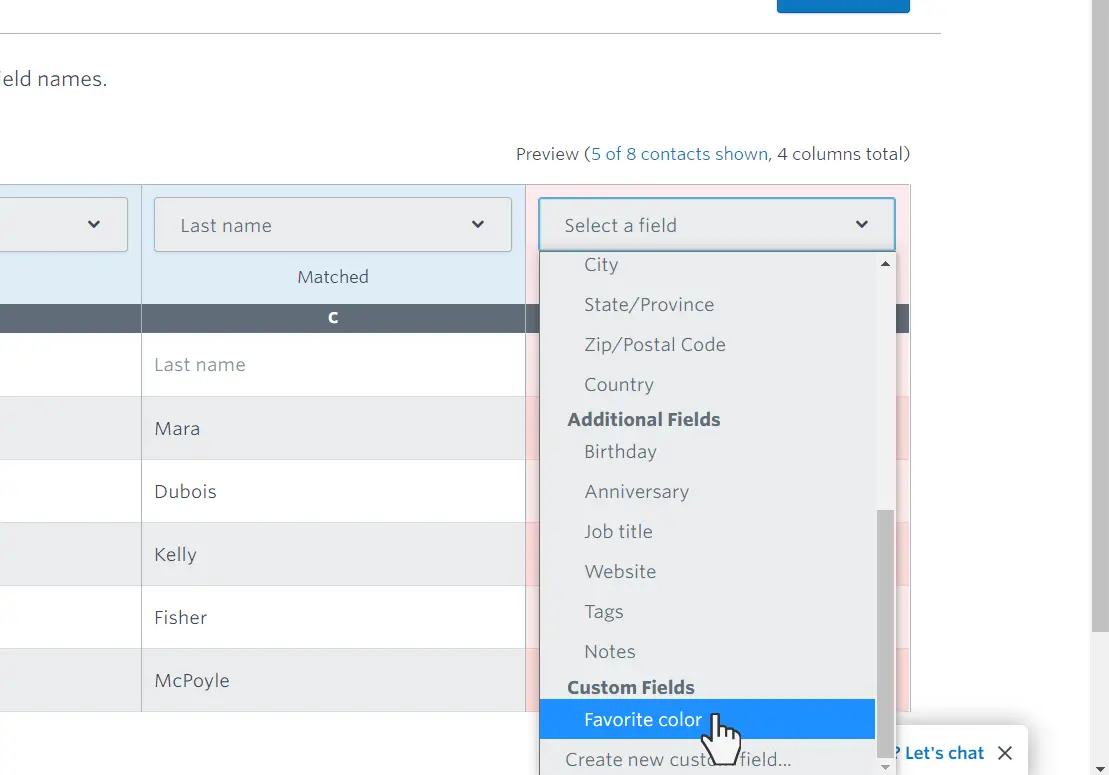 Once your columns are matched click continue to move onto the next step.
From here you will be prompted to add the contacts you just uploaded to an existing email list if you so wish.

Simply click the checkbox next to any other lists you want to add these contacts to. Additionally, you can tag your contacts. Tagging is simply a way to add attributes to contacts in order to more effectively categorize them.
Once finished, click Upload.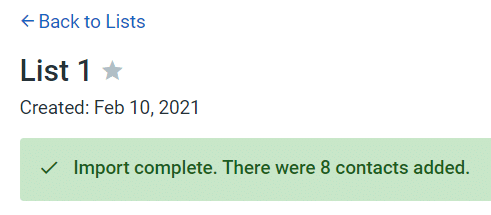 Now you are ready to start emailing your subscribers!
Personalizing your emails
Once you have uploaded your list, you can now use your subscribers' information to personalize your emails at scale.
To get started, click Campaigns on the top menu and click the orange Create button on the far right side.

You will be presented with a variety of campaigns to start from social posts to landing pages. Click Email to create an email.
From here, select a template of your choice depending on your goals.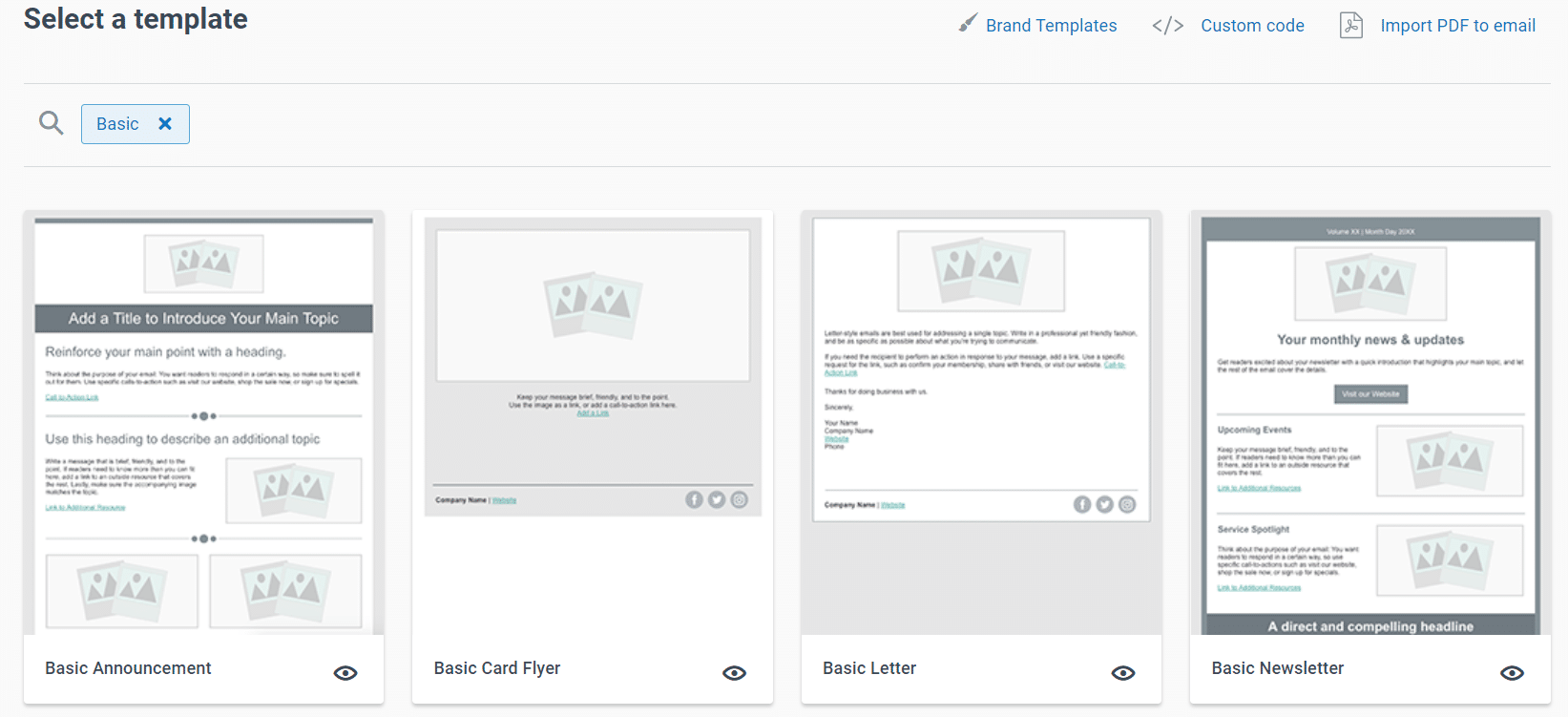 Once you select a template, you will be taken to the email editor where you can create your email. As you write your copy for your email, you can add fields wherever you wish in order to personalize your emails. For instance, to add the name field for your contacts, click the spot in your text where you want to insert your subscribers' first name.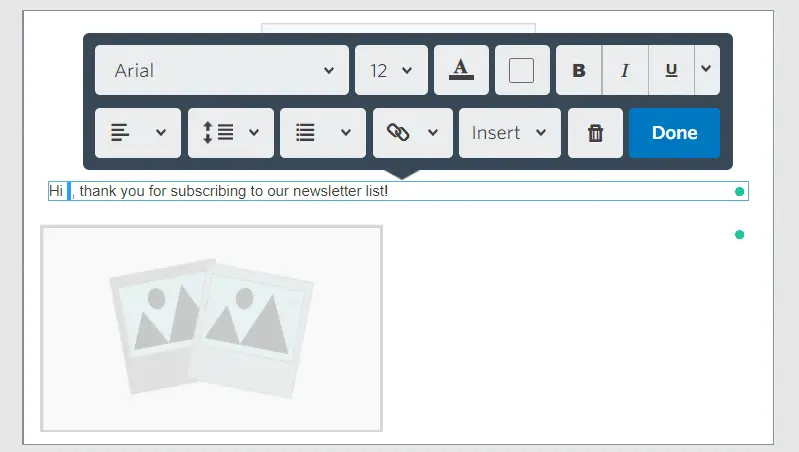 Click Insert and then Contact Details.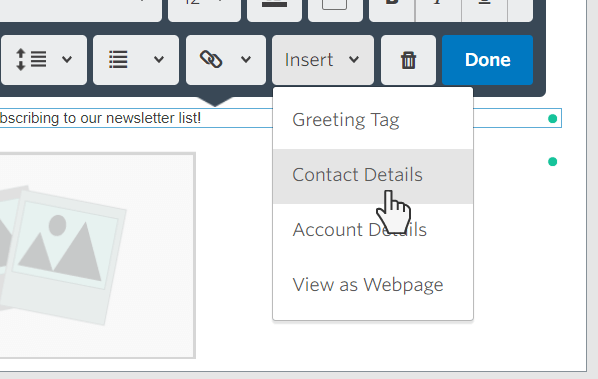 Note: You can alternatively personalize with a greeting tag or account details depending on how you want to design your email.
Select the first name detail. If you don't have information on all your contacts, you may want to consider adding a fallback detail as well. A fallback detail will be used if the first name detail isn't available for certain contacts. For this example, we will use "friend" as the fallback option.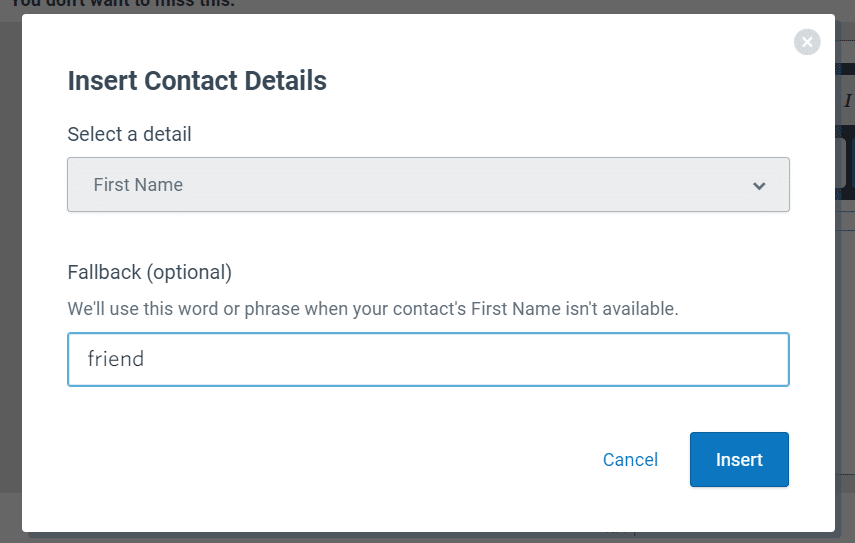 Click Insert and then Done.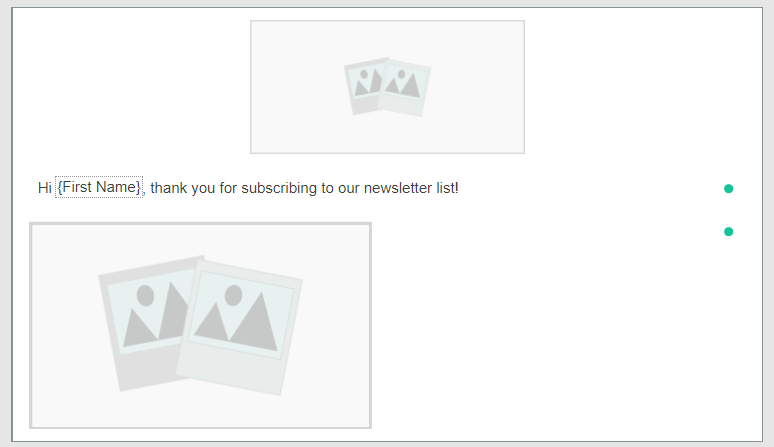 At this point, you have successfully personalized your email. When you send this email, Constant Contact will automatically populate the first name field with the first name of every email subscriber.
Click Continue and then Send now when you are ready to send.
Final words
Concerned that the personalization fields might not work properly? To test out Constant Contact's personalization, you can always send a test email to a personal email account. Once you are assured that you set up your campaign properly, you can feel more confident sending personalized emails to large lists.
Although Constant Contact isn't a CRM, being able to personalize emails at scale makes managing.