Carrd (carrd.co) is a platform for building one-page websites. While Carrd is commonly used on Twitter, Instagram, and other social media for profile pages, there are numerous other uses for the platform. 
Founded in 2016, Carrd has grown increasingly popular since its inception. Today, the platform has over 800,000 users and has been used to build more than 1.2 million sites. Suffice to say that Carrd is quite popular and based on the trajectory of its growth according to Google Trends, Carrd's user base will continue to grow.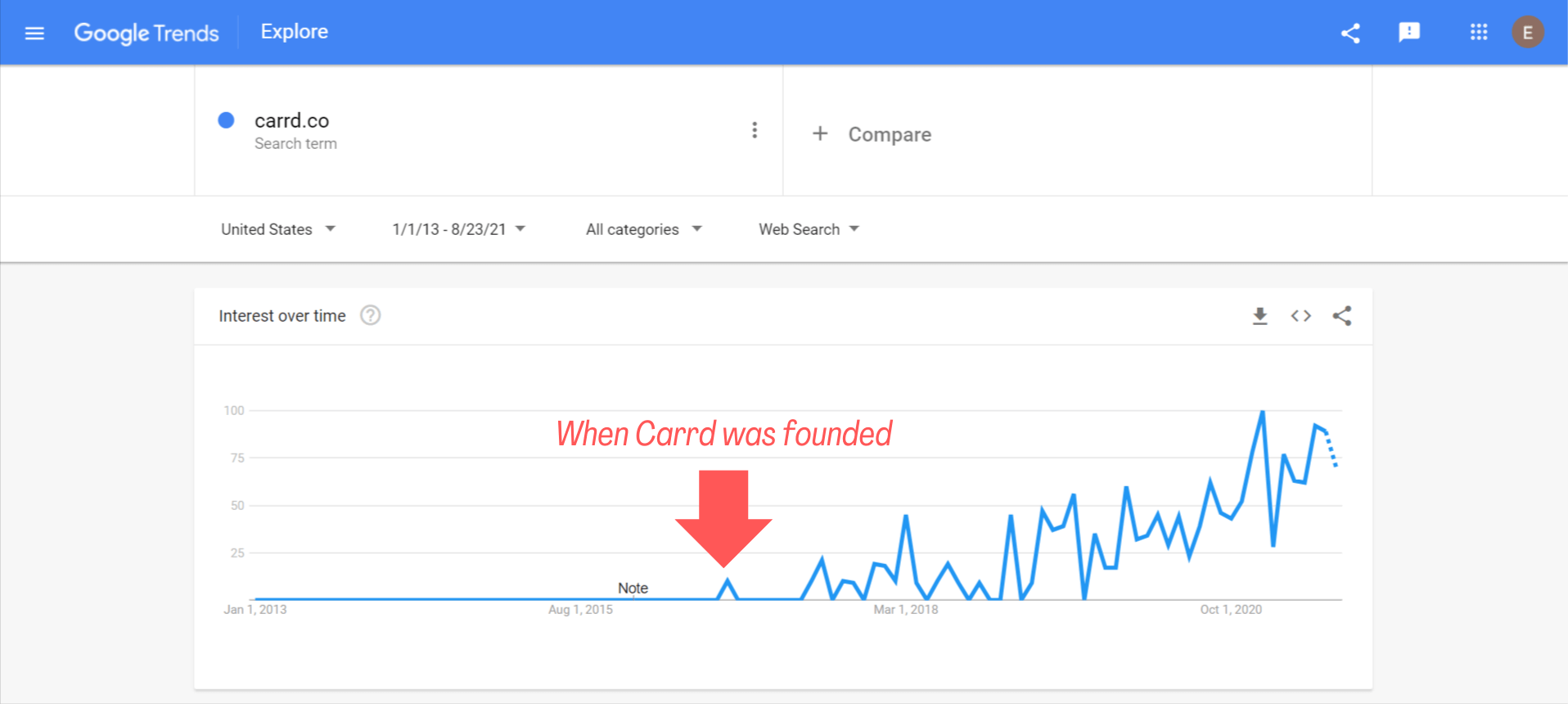 However, if you aren't familiar with the platform or if you are just getting started with it, you probably have many questions about Carrd. If that sounds like you, this post is for you. 
The basics of Carrd
Carrd offers a variety of templates to build websites on. Carrd's templates are categorized as follows:
Profile 

Landing (for landing pages)

Form 

Portfolio 

Sectioned
And lastly "blank" (which isn't actually a template but rather a blank page to build a website from scratch).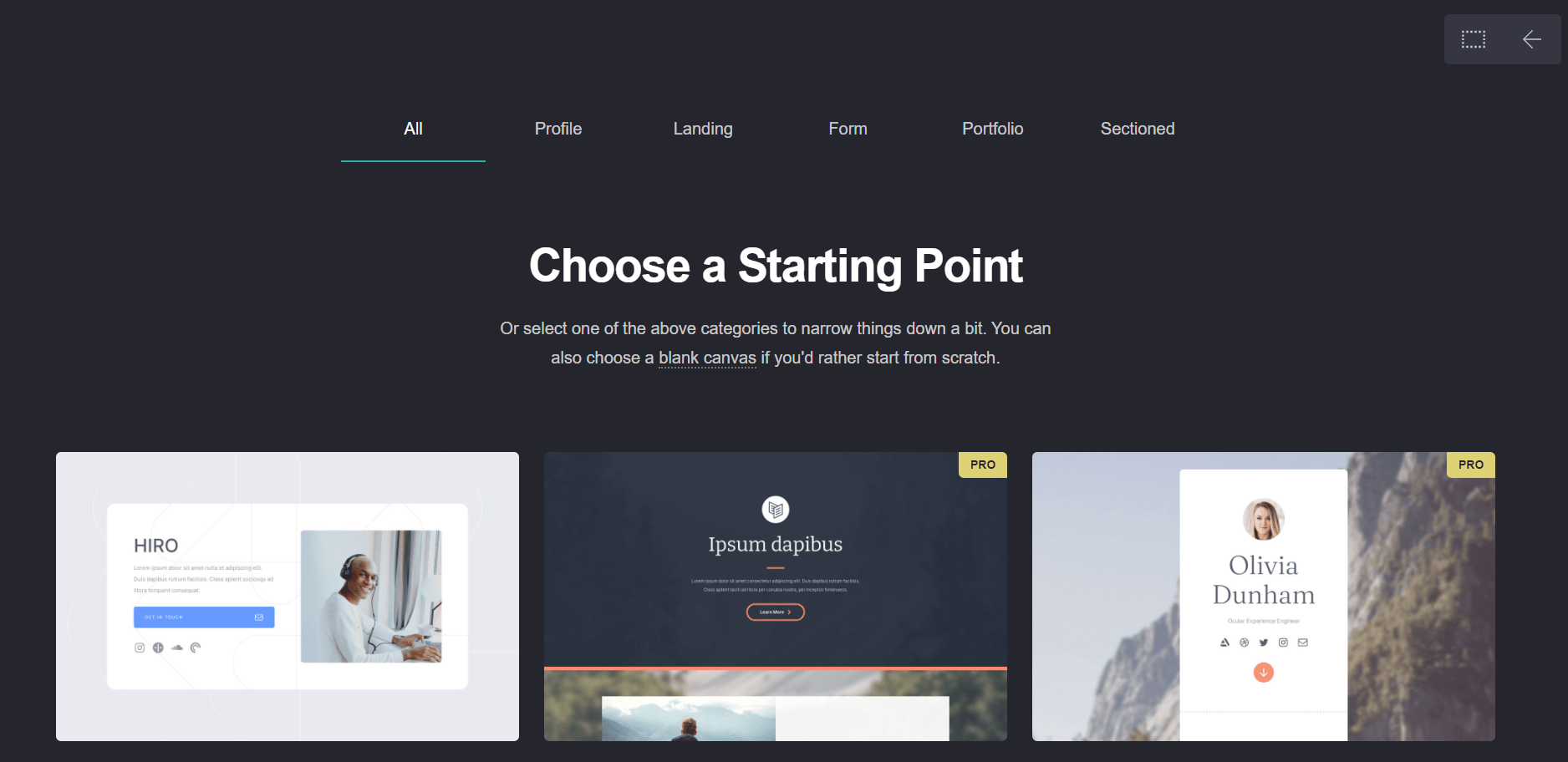 While the templates are very visually appealing, Carrd does have its limitations in terms of the complexity of the websites you can build with the platform. 
Carrd has a page limit. You can only build one-page websites with the platform. However, you can build unlimited "sections" with Carrd. Sections allow you to split up your website into different parts. Sections are more or less Carrd's equivalent to pages. 
Additionally, you have a 100 element limit per Carrd website with the free plan. With the Pro plan you can have unlimited elements. Elements can be headers, images, text, or any other components of your website you wish to add. 
Is Carrd safe?
Carrd's website has SSL, which encrypts your data so that hackers can't view or steal your personal data when you sign up for Carrd. Additionally, according to Carrd's privacy policy, the company doesn't sell your information, and implements "commercially reasonable technical, administrative, and organizational measures to protect personal information". With that in mind, it's fair to say that Carrd is perfectly safe to use. 
What do you use Carrd for? 
One of Carrd's greatest benefits is its versatility. Carrd is good for numerous types of websites including:
Profile pages to promote in the bio of your social media accounts
Landing pages with forms to capture email addresses
Portfolio sites to showcase your art, photos or graphics
Resource pages that include information and links to other websites about a certain topic 
Fundraiser pages for raising awareness for a cause
However, these applications only scratch the surface of what you can use Carrd for. By subscribing to Carrd's paid plan, you can embed your own custom code and widgets from a slew of compatible third-party services to expand the platforms, and in turn, expand the platform's capabilities. 
Take Carrd's payment processor integrations for instance. 
Since you can integrate Carrd with PayPal, Stripe, and other payment processors, you can sell products or services on Carrd. 
With Carrd's integration with Ecwid, you can use Carrd to create a full-blown ecommerce store. To do so, simply build your store with Ecwid, then copy and paste the integration code into your Carrd site. 
However, ecommerce and payment processors are just one of the types of platforms you can embed into Carrd. There are many possibilities. Take music applications for instance. 
Carrd's audio element makes it possible to add music to your Carrd. Currently, Carrd supports music from Soundcloud, and Bandcamp. To add music to your Carrd, simply copy the URL of the audio track, set, or album that you would like to add, and embed it into your Carrd. Once embedded, your Carrd's visitors will be able to listen to the music you added directly from your Carrd. 
Gifs are another option. 
You can add gifs to Carrd easily. Simply find a gif, and save the file. Go into Carrd and use the image element in Carrd to upload your gif file.
Given the ability to embed various platforms into Carrd, the platform is incredibly flexible. However, Carrd isn't the best for certain things.
Take blogging for instance. 
Since Carrd is a one-page site builder it is not conducive to blogging. Yes, you can potentially have different sections in Carrd for different blog content, however, your blog would be limited in size and difficult to navigate as well. There are other Carrd alternatives that are much more suitable for building blogs.
Take Wix for instance. Wix is a great platform for building full-blown websites and comparing Carrd with Wix will give you an idea of which platform is best for you.  
Getting started with Carrd
Getting started with Carrd is quite easy. Simply go to carrd.co, and select a template to get the ball rolling.
Technically, you don't even need to create an account to make a Carrd. You can go to the website, select a template, design your Carrd however you see fit all without creating an account. However, when you want to publish your Carrd, you will be prompted to add your name, email, and password of choice in order to create an account so that you can publish your Carrd. 
Of course, you can get started completely for free. However, if you want to upgrade to Carrd's paid pro version you can start a 7-day free trial. 
When Carrd's free trial ends you will no longer have access to Carrd's pro templates or features. Any pro templates or elements you were previously using will simply be unavailable until you add a payment method to start paying for Carrd Pro. 
Editing and publishing your Carrd
Fortunately, Carrd makes editing templates extremely easy. Given its drag-and-drop editor, the platform is incredibly intuitive. Not only that but you can make a Carrd on practically any device. 
Carrd doesn't have an app at the moment. Nevertheless, you can still make a Carrd on your phone since the carrd.co website is mobile responsive. However, given that Carrd is a drag-and-drop website builder, it's much easier to use the platform on desktop. 
Once you are happy with the way your Carrd looks, go ahead and publish. 
If you catch something you want to change after you have published your Carrd, don't worry. 
Fortunately, you can edit your Carrd after publishing. You can update the design of your Carrd (including the text, images, and other elements), as well as the title and URL as many times as you want after you publish it. 
Once you save your Carrd after making changes, your Carrd will be updated immediately. However, because Carrd allows visitors' browsers to locally cache the site's content, it may take as much as a few days for your changes to show up for some visitors. 
If you have published your Carrd, but then feel as though you aren't ready for the site to go live for the world to see, you can essentially "unpublish" your Carrd by saving it as an offline draft. In doing so, no one will be able to see your Carrd website but you. 
Alternatively, there is another more permanent option.
You can delete your Carrd site. To do so, simply go to the backend of your Carrd site and click "Delete site". Note that this can't be undone. 
Analyzing your Carrd's performance
Once you have set up your Carrd site you may be interested in seeing how people interact with it. 
Fortunately, by setting up Google Analytics with your Carrd site, you can see this valuable data. 
Once your Carrd site is set up with Google Analytics, you can see how many visitors your Carrd site is getting. Although you can't see specifically who visits your Carrd, you can see where viewers have come from in the world, the devices your visitors use, gender, and other valuable information.
Final words
At this point, you may have decided that Carrd is a good solution for you. However, if you are interested in building out a Carrd site but aren't sure where to start, check out these Carrd site examples for some inspiration. 
Best of luck!