MailPoet and Mailster are two of the most popular WordPress newsletter plugins. Given how feature-rich both platforms are this shouldn't come as a surprise.
On the surface, these plugins may seem similar. However, there are some key differences you should understand before making a decision about which tool to go forward with.
In this post, you can discover what sets apart MailPoet and Mailster in terms of ease of use, features, and affordability.
MailPoet vs Mailster: the most important difference
While there are many slight differences between the MailPoet and Mailster, these plugins are fundamentally different in how they deliver emails to subscribers.
Mailster allows you to send emails either using your web host or through SMTP servers.
Using your web host to mass send emails is generally not recommended. Usually sending emails this way results in poor email deliverability. 
Simply put, an SMTP (Simple Mail Transfer Protocol) server is a platform designed to facilitate email transfer between email senders (such as Mailster) and receivers (such as your newsletter subscribers). SMTP is regarded as an effective and dependable way to send bulk emails to subscribers.
Ultimately, to use Mailster you would need to connect Mailster to a third-party SMTP in WordPress before sending emails.
Some of the most popular SMTP servers that Mailster is compatible with include
Amazon SES

SparkPost

Mailgun

SendGrid

Mandrill
Depending on how many emails you want to send and the provider you go with, you may have to pay a recurring fee for your SMTP server.
MailPoet on the other hand gives you three email sending options:
Web host (again, not recommended)

SMTP (either SendGrid or Amazon SES)

MailPoet Sending Service
MailPoet Sending Service is the plugin's very own email delivery infrastructure. MailPoet is the only email marketing plugins that has its own sending service just like traditional email marketing solutions you would use outside of WordPress such as MailChimp or Constant Contact. 
This feature alone truly sets MailPoet apart from other WordPress newsletter plugins. The benefit of MailPoet Sending Service is that you don't need to deal with third-party SMTP servers, and the deliverability rate is excellent (98.5% deliverability1). 
Ease of use
Both of these tools are pretty intuitive. MailPoet is definitely easier to use of the two BUT, this is partly because MailPoet is a relatively basic WordPress newsletter plugin in comparison. 
MailPoet gives you all the essential features to carry out effective email marketing campaigns without any fancy bells and whistles that can potentially complicate things. This simplicity is ideal for anyone who wants to get up and running without any hassle.
Mailster is a bit more complex. From setting up the plugin to actually sending emails, there are a few additional steps to take. However, with the extra options that Mailster gives you, you can customize your email campaigns a bit more.
Most notable features
Templates and email editor
As far as templates go, both MailPoet and Mailster offer about the same number of templates and they are arguably equally well designed.
Both platforms have excellent drag-and-drop email editors as well. However, the email editors are slightly different in terms of what you can do with them.
MailPoets newsletter editor allows you to customize your newsletters a bit more than Mailster.
MailPoet gives you columns that you can drag into place to build out the structure of your template. Additionally, you can drag and drop content blocks such as text, images, buttons, dividers, social media, etc, into your columns wherever you see fit.
Mailster, on the other hand, has prebuilt sections with predetermined spots for text, images, and other blocks meaning that you can't move and position content blocks as freely as you can with MailPoet.
Segmentation
Both email plugins give you the ability to segment your email list.
MailPoet's segmentation capabilities are relatively basic. You can create an email campaign that segment your subscribers based on who has opened and clicked in a specific email you sent in the past.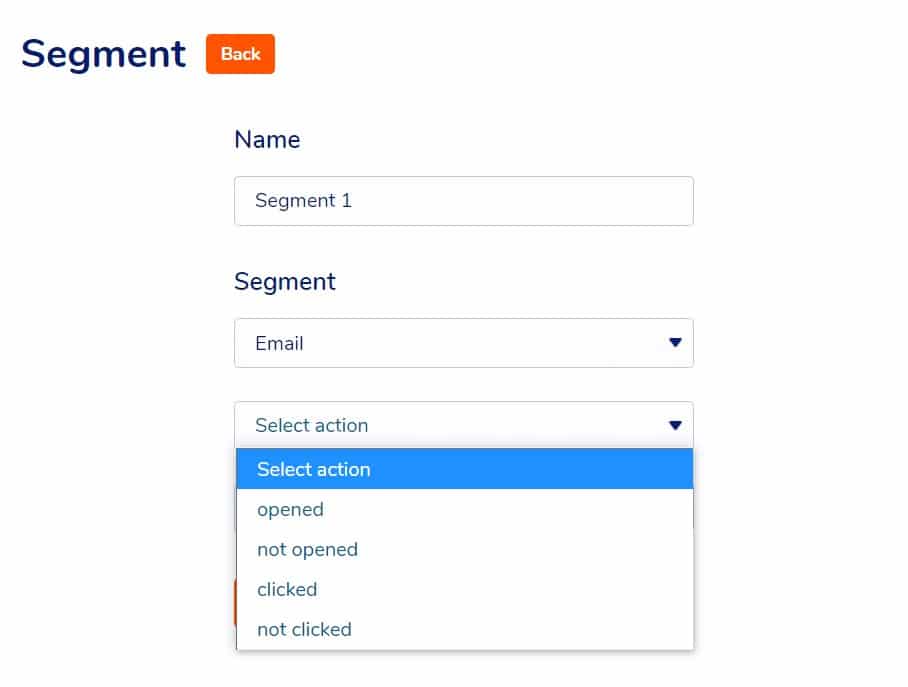 Additionally, you can send emails to individuals that have signed up through a specific form you created with MailPoet.
Mailster on the other hand is far more advanced in terms of segmentation. The platforms gives you dozens of conditions to choose from. Additionally, with and/or logic you can further specify your audience.
As you can tell, there are numerous ways in which you can personalize your outreach.
One condition that is particularly powerful is user rating (the last condition in the image above). The higher the user rating the more a subscriber has been engaging with your past emails. MailPoet doesn't have a subscriber scoring feature like this.
Automation
MailPoet has some basic email automation features for WordPress blogs and WooCommerce stores.
For instance, you can set up
Welcome emails when a subscriber joins your list

Latest WordPress blog post notification emails

Abandoned cart emails (for WooCommerce stores)
You can even create a drip campaign by automatically sending out multiple emails staggered days apart after a subscriber joins your email list.
Mailster gives you similar automation capabilities. However, Mailster gives you a few more automation options and is slightly more flexible in some ways than MailPoet.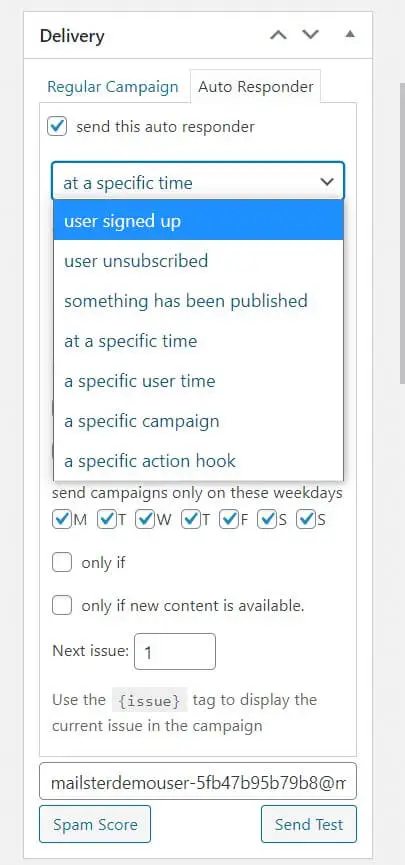 For instance, you can send emails automatically at a specific time in your subscriber's time zone. Mailster's geodatabase makes this possible.
Just like MailPoet, Mailster can also integrate directly with WooCommerce to allow for ecommerce specific email automation.
Forms
Both MailPoet and Mailster enables you to build out forms that conveniently allows you to collect subscribers from your WordPress site.
With MailPoet you can choose between pop-up, slide-in, fixed bar, below page, or widget (sidebar of website) forms. You can also create a form from scratch and place the code in-line with your text in a post.
MailPoet also gives you dozens of eye-catching design options to make for higher conversion rates. Additionally, you can customize these designs and edit fields in a drag-and-drop interface much like the email template editor.
Mailster gives you a few different form designs to choose from. However, compared to MailPoet the designs are relatively basic and Mailster doesn't offer nearly as many design options.
Mailster also doesn't have as many types of forms like pop-ups or fixed bar forms like MailPoet does.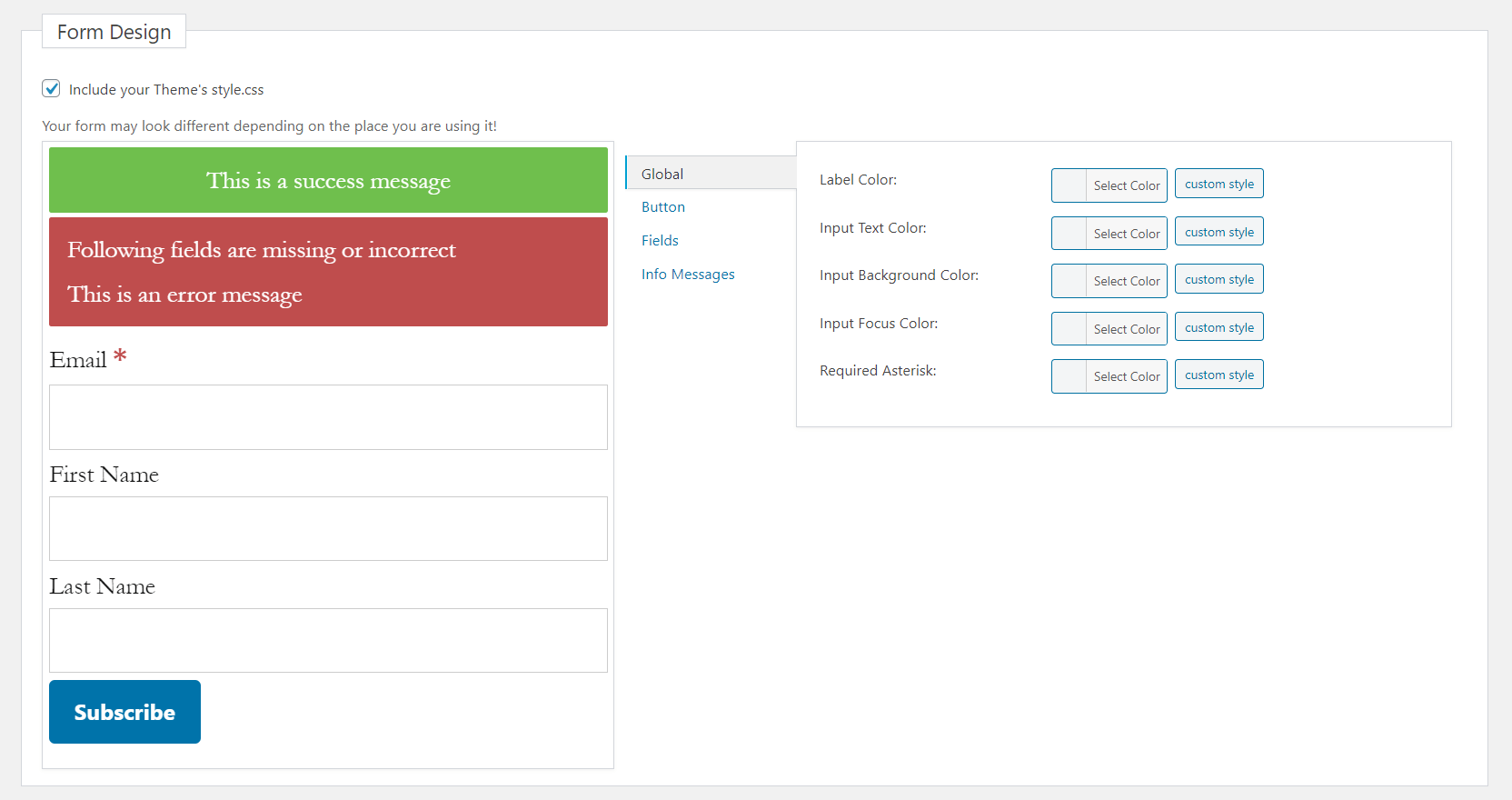 Analytics
Both plugins have relatively basic analytics and reporting. These plugins give you insights into how many opens and clicks for each campaign, as well as bounces and unsubscribes. Both plugins give you additional insights when integrated with WooCommerce as well.
Mailster may have slightly better analytics than MailPoet given that the plugin offers a few additional insights. For instance, Mailster plots the growth of your subscriber on a graph, and also shows the percent of opens and clicks for overall lists in addition to individual campaigns. Mailster also shows user ratings for each subscriber.
For more in-depth analytics, you can integrate both plugins with Google Analytics.
Pricing
MailPoet offers two premium plans: one WITH MailPoet's sending service and one WITHOUT MailPoet's sending service.
Without MailPoet's sending service (meaning you would need to send emails through your host or use SMTP) pricing goes as follows:
$149 per year for one website

$249 per year for four websites

$499 per year for unlimited websites
MailPoet with sending service is free for sending emails to 1,000 subscribers or less. For subscriber lists with over 1,000 contacts, pricing starts at $15 per month and increases incrementally as you add more subscribers.
Mailster's pricing is a bit more simple. You can buy Mailster for a one-time $59 payment and send emails to unlimited subscribers. The regular license includes future updates and 6 months of support from EverPress. You can buy extended support for 12 months for an additional $20.25.
However, keep in mind that for the very best email deliverability you may want to integrate Mailster with a third-party SMTP server. This can be an additional cost depending on which provider you go with and how many emails you want to send.
For instance, with SendGrid you can send 100 emails a day for free with limited features. For over 100 emails a day, pricing starts at $14.95 per month.
Who is each tool best suited for?
To recap, MailPoet is a bit more intuitive than Mailster, and it's certainly easier to get set up. MailPoet is also definitely stronger in terms of newsletter and form customizability and design.  
On the other hand, Mailster isn't quite as easy to work with but this is partly because it simply has additional features that make it a more powerful tool in some regards. For instance, in terms of automation, segmentation, and analytics, Mailster is much more advanced. 
Ultimately, if you value simplicity and don't have a need for super advanced functionality, MailPoet is your best bet.
Alternatively, if you are comfortable with SMTP configuration and you want a tool that has more advanced sending capabilities, Mailster may be the way to go.  
You can see how other email marketing tools stack up to Mailster in the following comparisons:
You can see how other email marketing tools stack up to MailPoet in the following comparisons: