If you run multiple social media platforms, not having a network can be frustrating. Thankfully, companies like Later try and make this easier with Linkinbio, a tool for managing multiple social platforms. But if you don't like Linkin.bio, don't sweat it. There are numerous other tools that are very similar to Linkin.bio that you can try out. 
In this post, we will cover 11 Linkin.bio alternatives that have very similar capabilities. By the end of this article, you'll have a better idea of what will be best for your social empire.
1: Shorby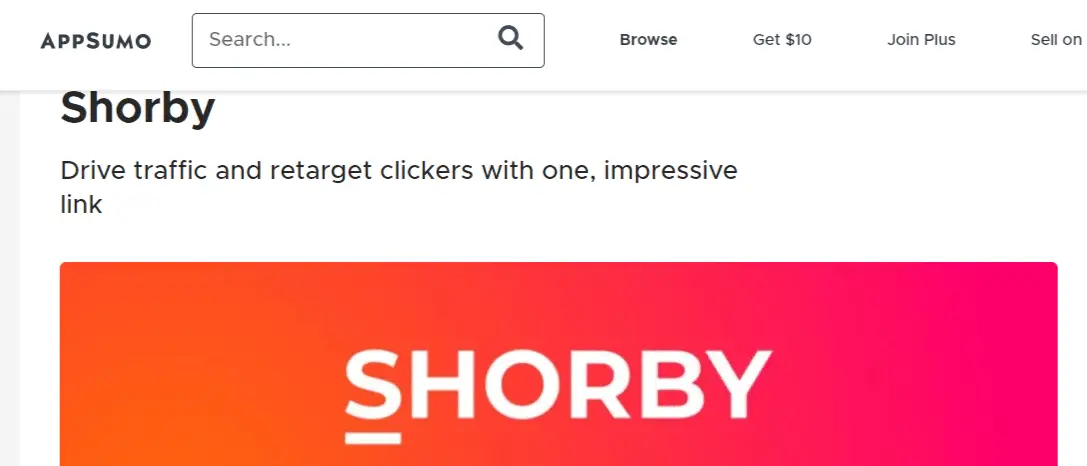 Shorby is a bio tool known for focusing on a minimalist style. The non-existent landing page hides the solid available features of this tool.
The creation of optimized micro-landing pages is helpful. It's also great if you like to put your messaging link right on the page.
Shorby Features
Enables integration with any RSS feed

Simple to create messenger links to major platforms (Whatsapp, Facebook, etc.)

Ability to insert your phone number

The page includes your image, title, multiple messengers, and multiple social links.

You can also insert blocks showing off your latest blog post.

Has shortened URLs (shor.by)
Pricing
Shorby has four different pricing plans that enable you to use your branding and include additional features:
Rocket

– $15 per month ($12 /mo if annual): Allows for control of five pages

Pro

– $29 /mo ($24 /mo if /yr): Allows for control of 50 pages and five dynamic feeds

Agency

– $99 /mo ($82 /mo if /yr): 250 pages, three different projects, and five dynamic feeds.
2: Linktree

Linktree is a powerful tool that has a more detailed dashboard than most. The powerful link tools make it a cut above most providers.
Linktree Features
You can take payments directly from your micro page

Allows addition of store links for eCommerce linkage

Enables video and music links for musicians and YouTubers

Allows different headers to group your links

Simple customization that can make you feel unique

Allows analytics over a lifetime for free users
Pricing
Linktree happens to be a lot cheaper than most but trades this off by being more suitable for single projects. 
The free version enables you to have unlimited links and access to a small number of customizations

Pro version is

$6 per month

and enables greater customization, link scheduling, and the ability to collect emails through forms

Enterprise plans are priced on a case-by-case basis for those who manage multiple projects
For more information on how Linktree stacks up to Linkin.bio, see this complete Linktree vs Linkin.bio analysis. 
3: Contactinbio
Contactinbio is clean and beautiful. This Linkin.bio competitor brags a lot about support for over 105 social media platforms. It's trying to be a Linktree killer, as it allows you to import links directly from their website.
Contactinbio Features
Allows for customizable backgrounds, fonts, and buttons 

Has an included contact form for easy email gathering

It consists of an image carousel and the ability to sell products directly from this micro page

Provides support for Spotify pages

Messenger links are also available (Whatsapp, Telegram, Viber, etc.)

Works with SSL certificates

Allows image carousel with paid plans
Pricing
New subscribers to Contactinbio typically receive discounts amounting to nearly half off the cost.
It also allows you to pay one lump sum for lifetime access.
However, here is what you can expect to pay without those one-time discounts:
It has a

free

version with seven themes and analytics tracking

Business

– $7 per month, $4 /mo if yearly, and $59.15 for a

lifetime

. This is for one account for unlimited pages.

Agency

– $28 per month, $21 /mo if yearly, and $177.45 for a

lifetime

. Allows management of five different accounts.
Related: About.me Alternatives (Free and Paid) 
4: Sked Link (Sked Social)

Sked Link is an aspect of Sked Social, an Instagram first post scheduling tool. When you buy one, you automatically get the other.
If you are a business that loves Instagram, this tool is for you. It also has a seven-day free trial so that you can check it out.
Sked Link Features
It has support for all major social media platforms

It claims to be three times faster than other bio link tools

It comes with Sked Social

You can use custom CSS to make the colors and background yours

You can apply a semi-custom URL to your sked link
Pricing
Despite what Sked Social's advertising might tell you, Sked Link is not "free." Instead, it is part of Sked Social's suite of tools, including their bio link tool.
Here's a breakdown of your different pricing options:
Fundamentals

– $25 /mo ($250 per year) – One user, three Instagram accounts, and up to ten additional social pages

Essentials

– $75 /mo ($750 per year) – Unlimited users, five Instagram accounts, and up to 20 pages

Professional

– $135 /mo ($1350 per year) – Unlimited users, ten Instagram accounts, and up to 30 pages
5: Linkfolio
FamePick, the creators of Linkfolio, claim to have created this system (alongside other things) to help influencers capitalize on upcoming brands. You'll find that most of their target audience is influencers as a result.
Because Linkfolio is geared toward influencers, it has some unique features some of the others do not have.
Linkfolio Features
Enables you to charge for one-on-one video conferences via links in your bio

It offers audience insights that you do not have to pay for

It has a simple dashboard that breaks down insights

Linkfolio has a limited number of customization options at all levels

You have unlimited links at all pricing levels

An available contact form on your link in bio page for free
Pricing
Linkfolio has two different pricing levels:
The

free

version enables you to link one social account and leverage the professional media kit

Premium

– $10 /mo ($99 /yr) – It comes with five social accounts and greater details on analytical data
Related: 14 Free Link in Bio Tools for Instagram
6: Link in Profile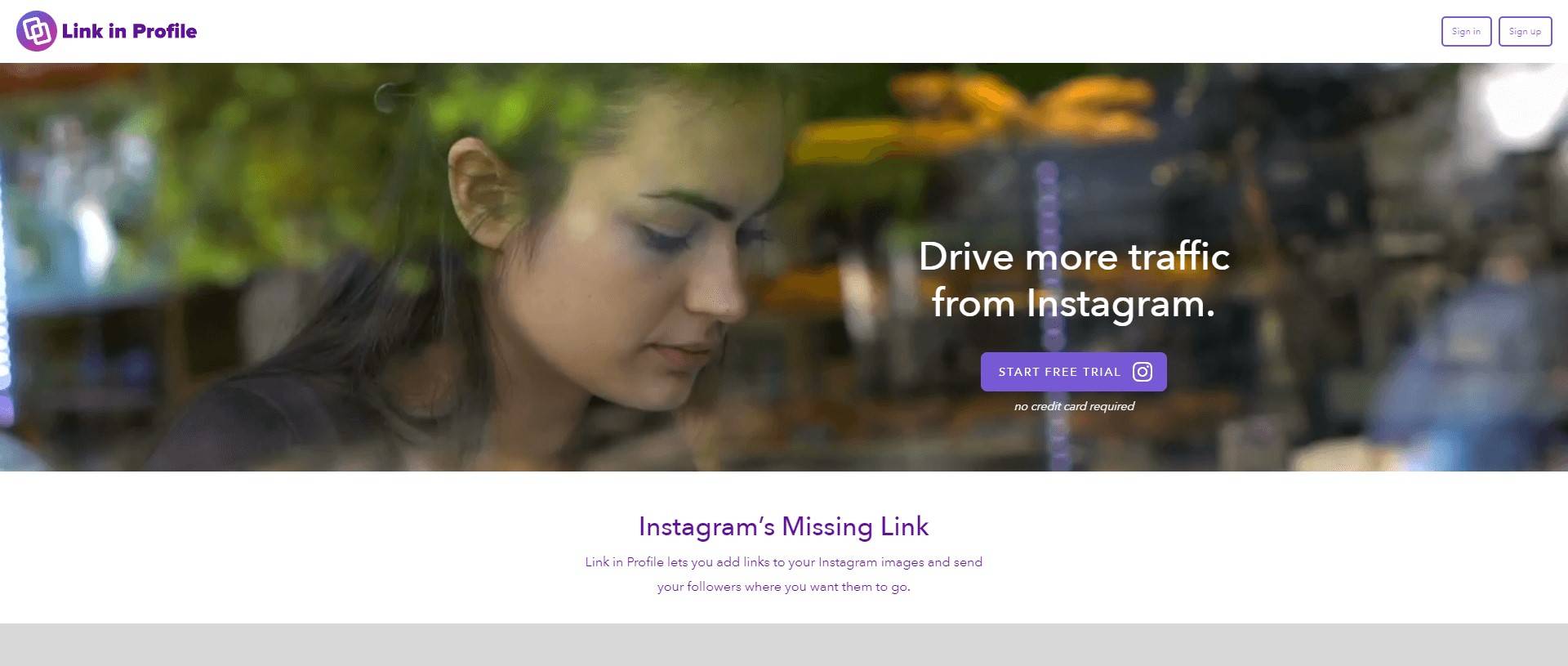 Link in Profile calls itself "Instagram's Missing Link," making it similar to Linkfolio's focus. The significant difference in this bio link tool comes back to integrations.
Link in Profile Features
Allows for affiliate link posting directly in the platform

Integrates with eCommerce stores like Shopify and Etsy

It also integrates with Amazon, WordPress, and Squarespace

Allows for infinite scroll of media if you have a large number of links to use
Pricing
Pricing of Link in Profile is simple after you exhaust the 30-day free trial period. Costs are $9.99 per month with no discount available for paying for an entire year upfront. 
No credit card is required to start, but this platform does not have a completely free version.
7: Milkshake
With Milkshake, you can bring all the boys to the yard (assuming that's what you are going for).
Milkshake is an app-driven platform known for its unique design elements and extraordinary branding effort. You can create your links directly from the Google Play Store or Appstore.
Milkshake Features
Incredibly unique design options that can easily be unique from user-to-user

Enables creation of cards that act as micro-blog posts on your micro-website

Enables selection of numerous "Looks" (themes)

Includes a "school of Instagram" that teaches you tips on how to use the platform

Allowance to create up to five micro-websites under one portal

Milkshake's branding is on point and unique
Pricing
For those who do not need custom branding, Milkshake is a free platform. However, you can choose to pay $2.99 per month if you want to remove Milkshake's branding from your microsite.
As a custom landing site, Milkshake is one of the few that makes most of its features free.
8: Tap Bio 
Tap Bio is a mobile-driven company that targets Instagram marketers. The company has been featured on Tech Crunch, making it one of the more popular options for trendy marketers.
Like many bio link tools, the desktop site is a little weird, as it only uses a mobile-phone-sized portion of the screen. "swiping" left and right on this main page will reveal everything you need to know.
The name for each of your site pages is a "card," causing some confusing terminology.
Tap Bio Features
Enables a unique profile card at all three of its subscription levels

Has unlimited profile cards under its gold level and three cards under the silver level

Allows for stat tracking under its silver and gold level

One IG account per basic and silver and up to three under Gold

Allows for both monthly and yearly subscriptions

Allows for completely customizable pages and links
Pricing
Tap Bio has three different account types. Like many of these Linkin.bio alternatives, the first account type is the free version. 
Basic

– Free – One account and one card

Silver

– $5 /mo ($36 /yr) – one account and three cards

Gold

– $12 /mo ($96 /yr) – three accounts and unlimited cards
9: Campsite

Campsite is a Linkin.bio alternative that boasts working with major players like Dell and MSI. Compared to Tap Bio, it is afar more straightforward interface where everything is on one page, no swiping required.
Campsite is ideal for desktop editing, giving you an excellent landing page builder. Among link in bio tools, it is one of my favorite.
Campsite Features
Allows for unique links that include scheduling, feeds, and email signup forms

Allows for an image carousel that is great for visually-driven pages

It enables you to embed from some social sites like Facebook, Spotify, Twitch, Vimeo, and YouTube

RSS feed support for changing news and custom updates

Integrations with Facebook Pixel for tracking purposes
Pricing
Campsite pricing starts free with the allowance of a 10-day free trial of its premium services. After this, you have two options:
Free

– It comes with unlimited links and the ability to embed video content

Premium

– $7 /mo ($70 /yr) – Allows for the updated RSS fees and the ability to access premium integrations and analytics data.
10: Lnk.bio
Lnk.bio is a heavily shortened link bio tool that can shorten URLs. The design is simplistic and appealing, allowing for more than 90 link types across its plans.
Because they use the official Instagram API, they integrate easily with your existing account. There is no need to create a new account with them (unless you manage multiple pages).
Lnk.bio Features
It allows for a custom URL that you can insert into any social profile

You have unlimited links among the 90 link types, so use them all (if you can)

It has an excellent interface with some fantastic custom icons to make your page unique

The application is entirely web-based, with no need to download a phone app
Pricing
Lnk.bio is one of the cheapest options out there but offers multiple ways you can pay them through their plans:
Lnk.bio has a free version that assigns you a random URL and still has unlimited links

Mini Monthly – $0.99 /mo ($9.99 one time)

Unique – $24.99 one time
The Unique Plan is the only one that offers customization options, like unique wallpaper and images. It is also the only option that removes Lnk.bio's branding.
11: Everlinks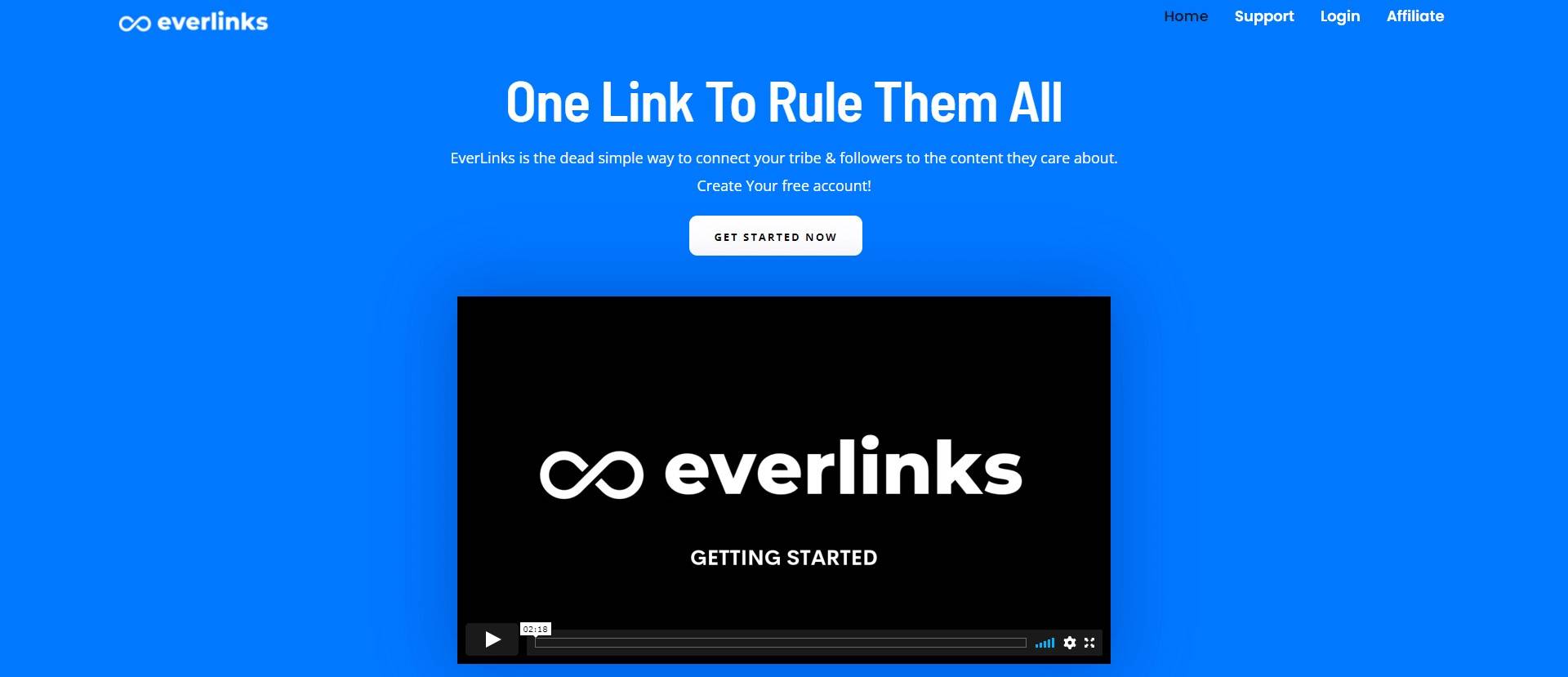 Everlinks likes to talk about using its product for you to get your own "tribe of followers." Thankfully, it does offer unlimited links, which is a great way to start that tribe.
You can find its additional features below.
Everlinks Features
It has a full-featured rich text editor that enables great text customization

Allows for custom embeds (so you can put in custom videos or audio links)

Enables link scheduling so you can release links at specific times

Provides for "power links" so you can draw attention to critical areas of your custom landing page
Pricing
Everlinks has three different pricing options:
The

free

version allows for unlimited links on one page

Pro

– $7 /mo – Allows five pages, video module, and Google Analytics integration

Agency

– $17 – Unlimited pages, clients, and team page sharing
Everlinks eventually plans on releasing custom domains. The company does not have custom domains at this time. 
Conclusion
When it comes to finding the best bio link tool, working with multiple options is crucial. The best way to understand what you need is by trying a bunch out, so take advantage of those free trials.
We hope this article helps you find your preferred social media manager. Thanks for reading.