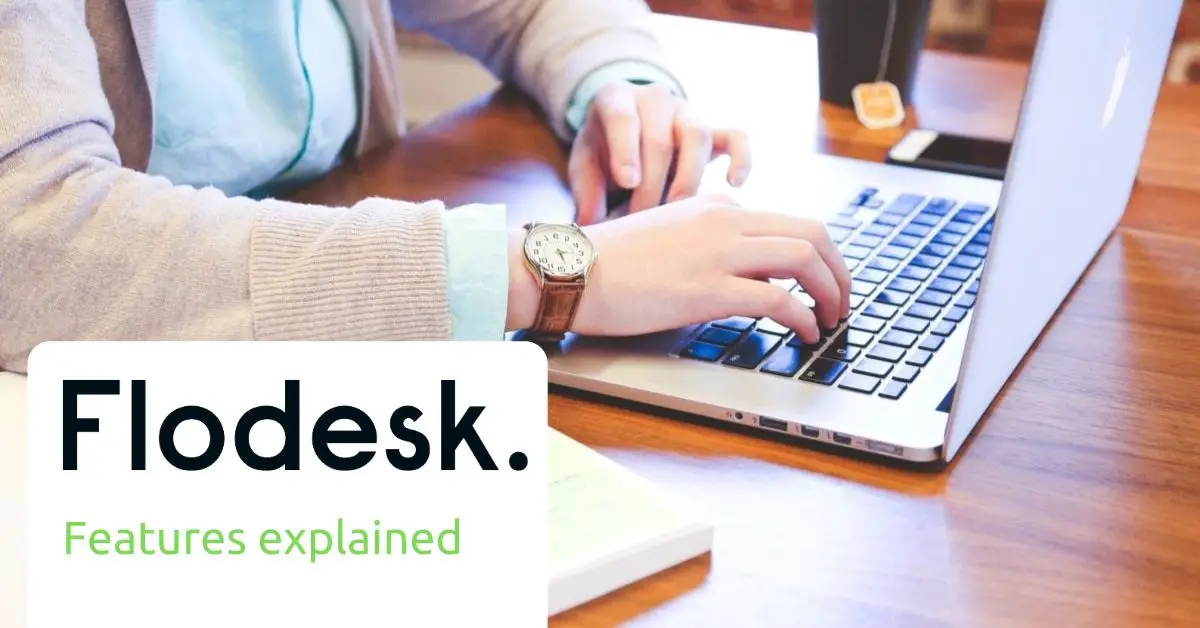 After doing about 15 seconds of research on Flodesk, you can probably tell that it's an email marketing tool. However, if Flodesk has caught your attention, you probably are curious to know more specifically what Flodesk's features and capabilities are.
This post breaks down Flodesk's key features so that you determine if Flodesk is a good fit for you.
Beautiful email templates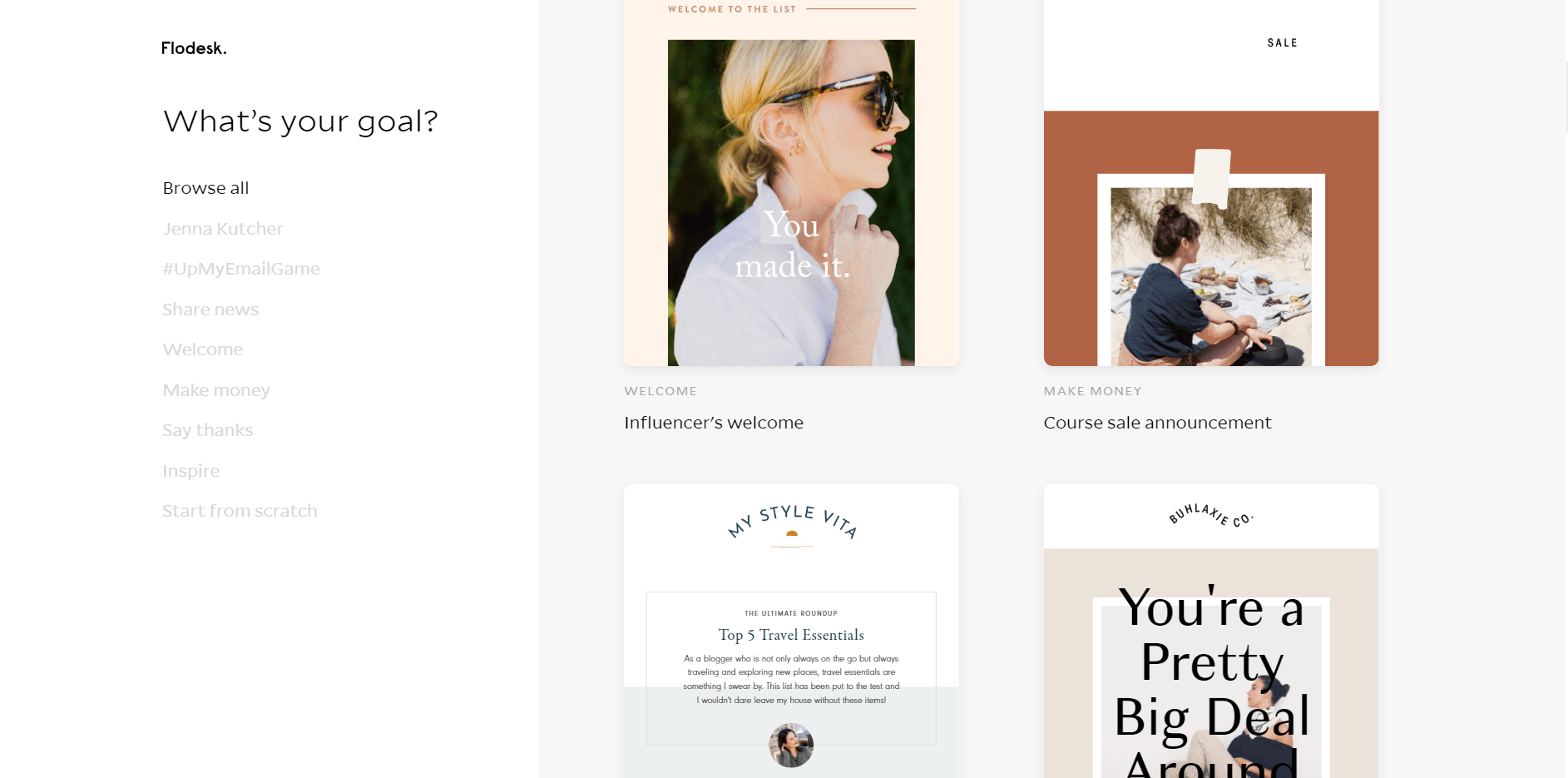 Flodesk's email newsletter templates are arguably where the company shines the most.
These templates are all beautifully designed in order to really catch your audience's interest. With chic and modern layouts, these templates are quite different than many of the generic-looking templates provided by other email marketing tools.
Not only that, but there is a wide variety of templates to select from as well. Flodesk offers 20 templates that are tailored to various marketing objectives such as
Product/service sales announcements

Welcome announcements

Informative content

Company news updates

Freebies

Webinar invites
And much much more.
Ultimately, you can recreate the same sort of look and design of these templates with other email marketing tools but it would be incredibly time intensive. The beauty of these templates is that they are already beautifully designed which can save you tons of time.
Newsletter builder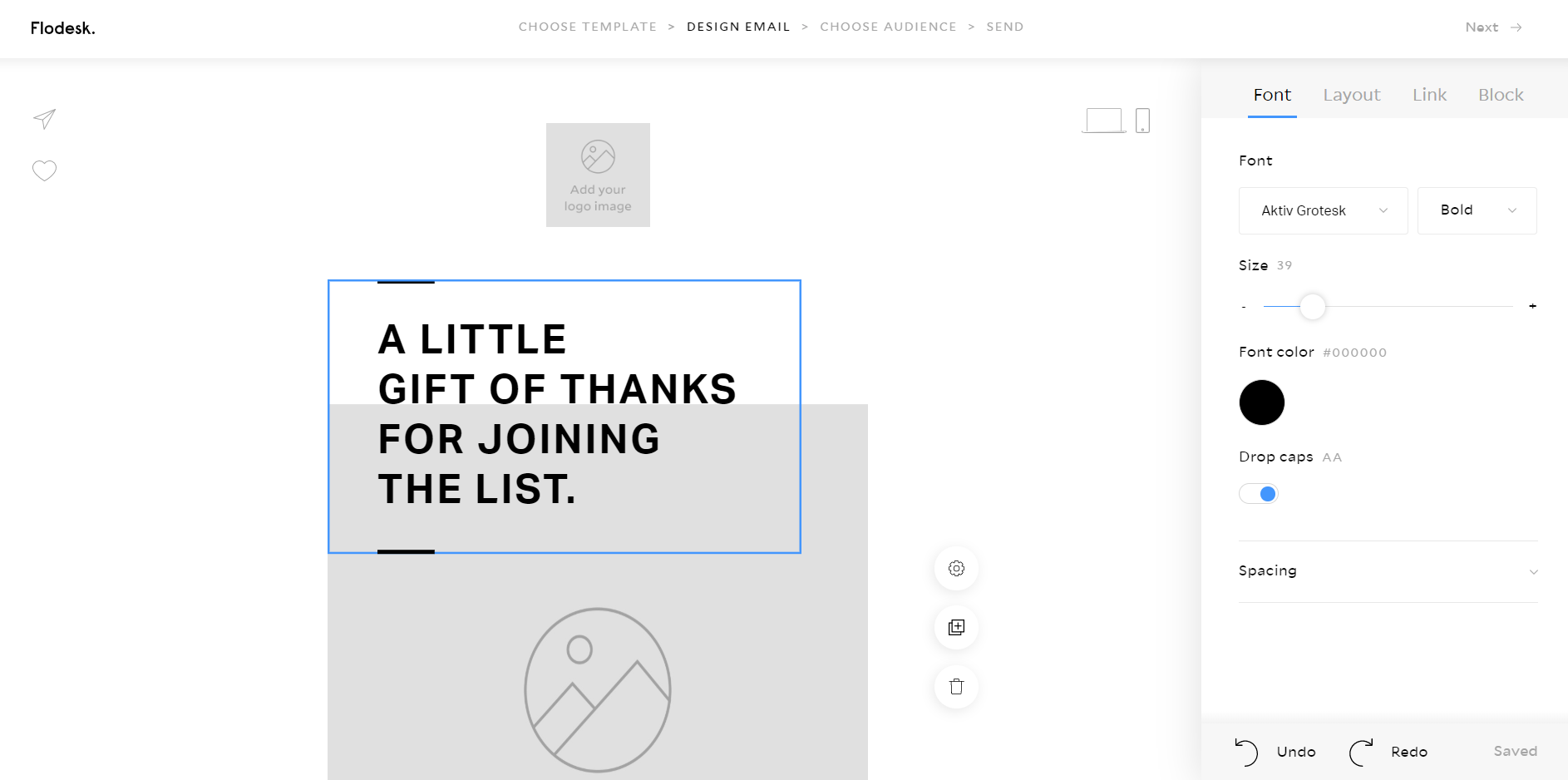 Once you select a template of your choice, you will then be taken to the email builder.
Here you can modify the design of your email by doing a few things:
Editing the preexisting content: Simply click on any text you want to change in the visual editor. Change what the text says, its font, font color, size, alignment, and spacing. As for the pictures, simply click on the image blocks and upload your own images of choice.

Edit the blocks: Each block (a section of text or images) can be modified. Change the background colors to match your company's colors, for instance, change the padding and spacing, as well as the general design.

Add new blocks: Insert new blocks by click the "plus" icon above or below the existing blocks. Insert either an image, logo, video, link bar, button, social links, divider, and much more.
You may also swap between desktop and mobile view to see what your email looks like depending on what device you view it from.
Ultimately the greatest appeal of the email builder is that you can design beautiful looking emails relatively easily. You certainly don't need to be technically adept to use the tool and you can get the hang of it after just playing around with it for a few minutes.
Subscriber segmentation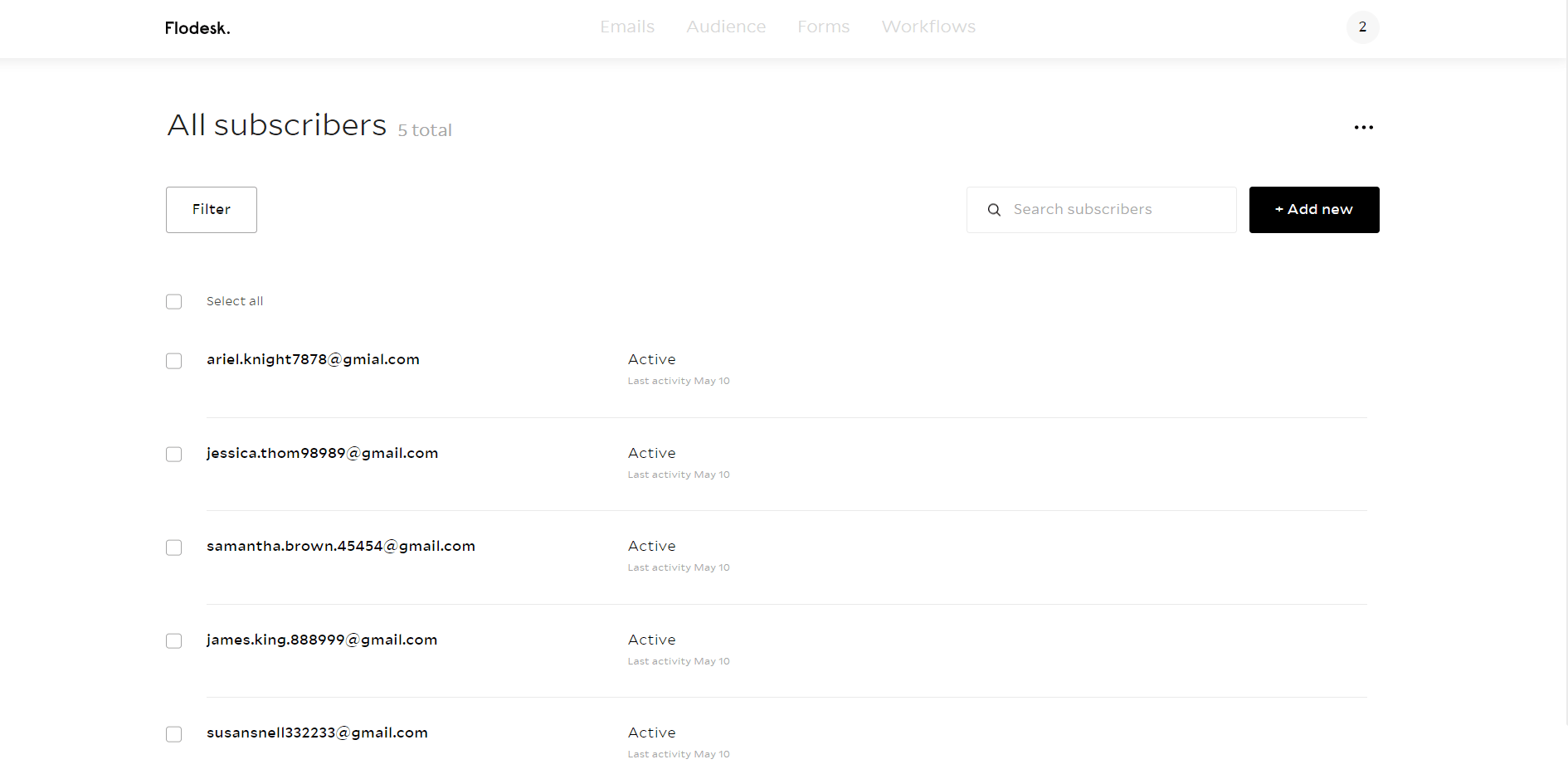 With Flodesk it's easy to segment your subscribers. Segmeentation means placing subscribers into groups based on shared criteria. For instance, you can make a segment of subscribers you have collected from a certain form on your website for instance. Perhaps you want to create a segment of subscribers that haven't been opening your emails that much. There are many possibilities.
The benefit of segmentation is that by putting subscribers in groups based on shared characteristics, you can send more highly personalized emails to target them. For instance, if you can create a segment for subscribers who have abandoned their cart on your Shopify store in order to send a reminder email to complete their purchase.
Form builder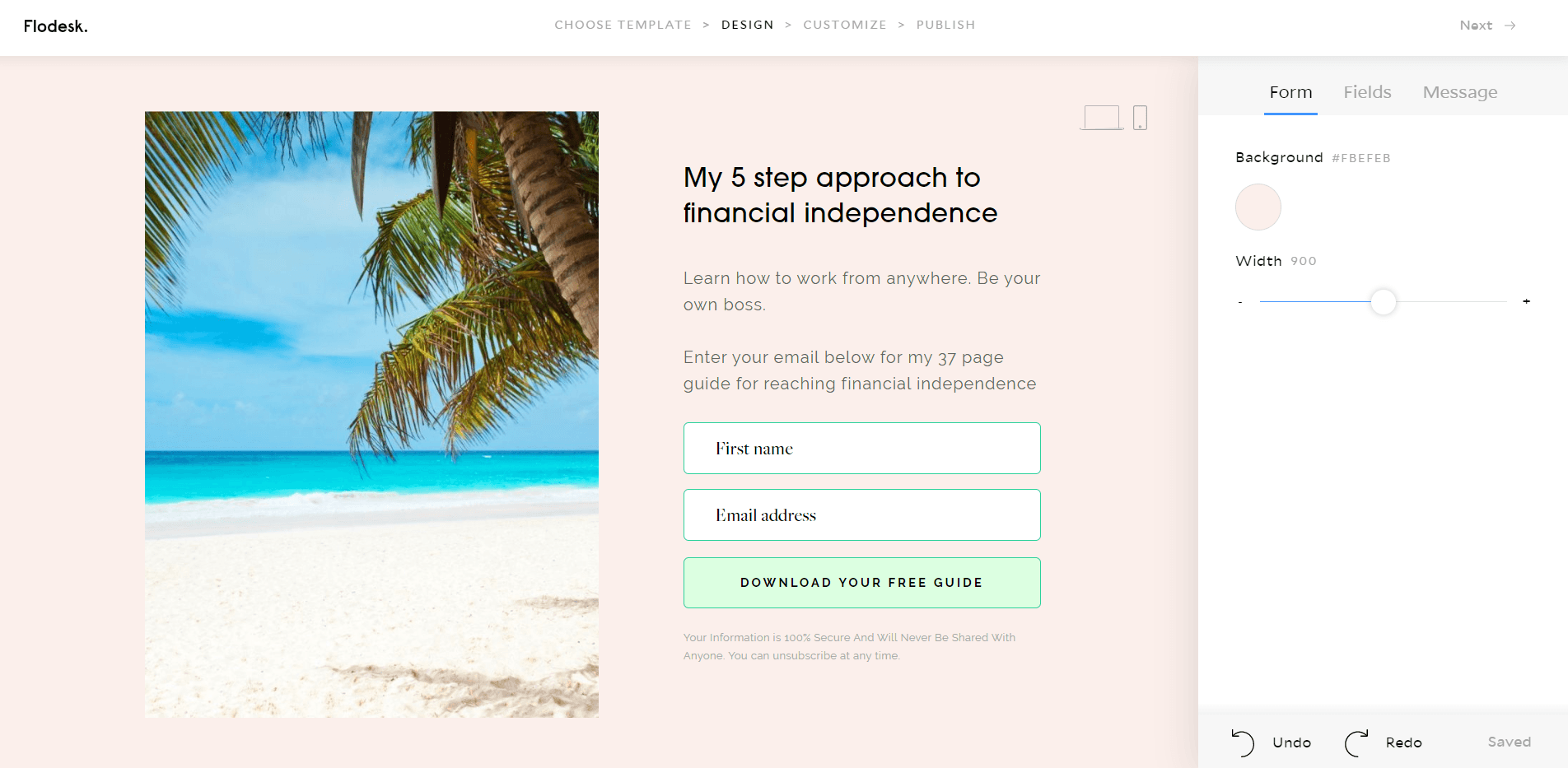 Flodesk's form builder allows you to easily design forms for your website in order to attract more email subscribers.
With Flodesk, you can create three types of forms:
Pop ups: Pop up forms jump out in front of the visitors of your website. Your website's visitors have the option of either entering their email address or closing out of your pop up.
Inline: Inline forms can be embedded in the sidebar of your website or in your website's content.
Full page: Full page forms are practically just landing pages. These forms take up the entire web page. Typically you would link out to these forms from your website or send paid traffic to them.
Flodesk has templates for these forms both with and without the option include an image.
The greatest benefit of the form builder is that it is incredibly easy to use. After you select the template of your choice you can use the visual editor to easily enter text or input any images you would like. Change the color scheme, padding/spacing, fonts, and more.
For a complete overview of Flodesk's form builder click here!
Visual workflow editor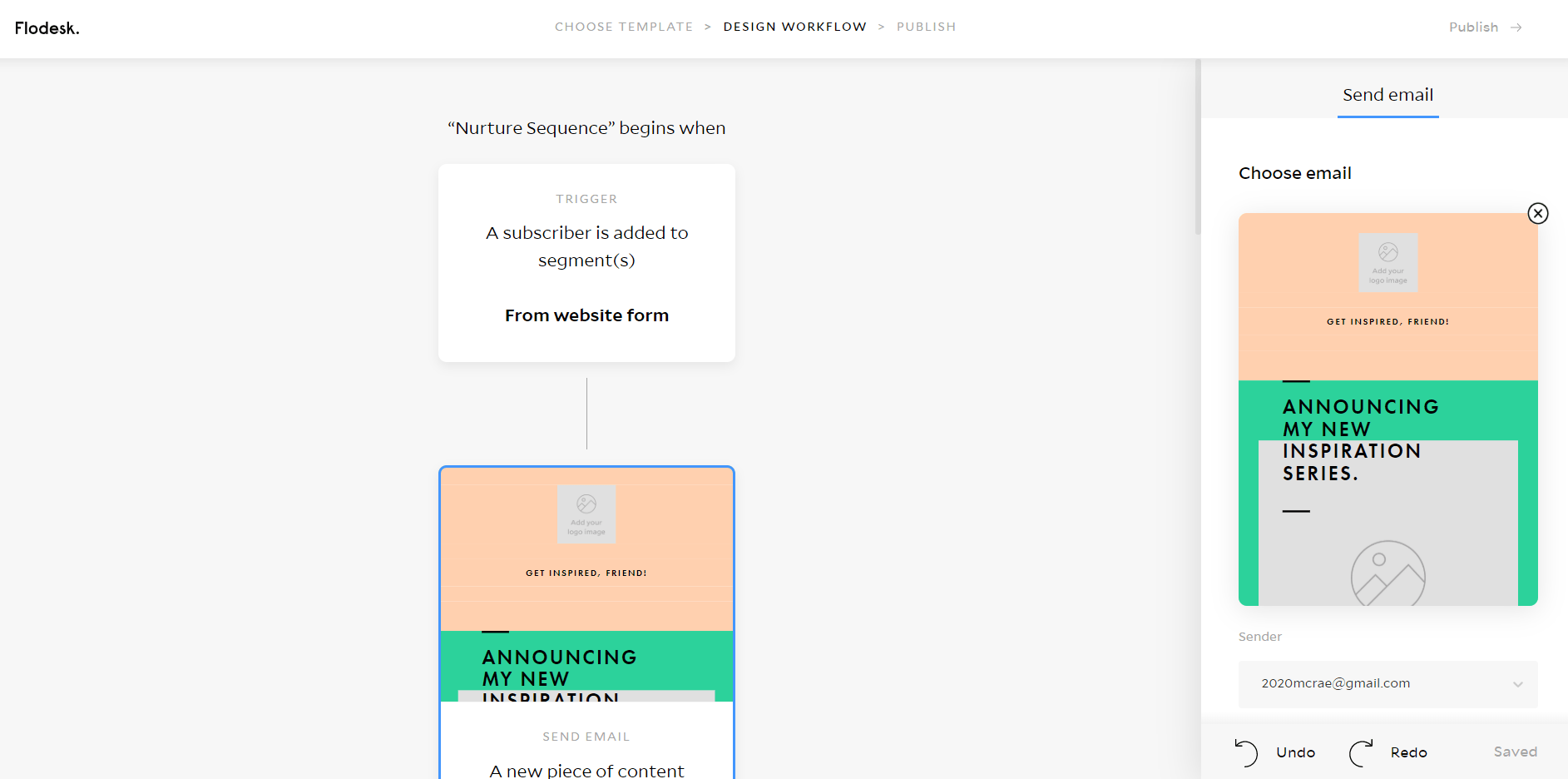 Flodesk's visual workflow allows you to automate entire email sequences easily.
You can trigger your workflow to start when a subscriber is added to a certain segment. For instance, if you have a segment for email subscribers who opt-in to your email list from your website, you can kick off your workflow automatically for every new subscriber that subscribes through your website.
Your workflow can start with an email, a time delay, a condition or an action.
When adding emails to your workflow you may either select email drafts you have created before or you can build out new emails in the newsletter builder as you build out your workflow.
Analytics
You can check out your email campaigns' analytics for valuable reporting on your email marketing performance. See stats such as
Recipients

Opens

Clicks

Bounces

Marked as spam

Unsubscribed

Open rate

Click rate

Percent opened by device
You can also check out each of these stats to gain more insight on what your subscribers are doing. For instance, if you click on "clicks", you can see which subscribers have clicked in your emails, what links they have clicked and how many times they have clicked those links.
You can go into even more depth and see how specific subscribers have behaved over the course of multiple email campaigns. For instance, you can see each specific subscriber's lifetime open rate, lifetime click rate, how many emails they have received, and more.
Final words
Many other email marketing tools share these same features. However, what really sets Flodesk apart is that its features aren't unnecessarily complicated at all. The platform is designed to be as simple and easy to use as possible without being simplistic.