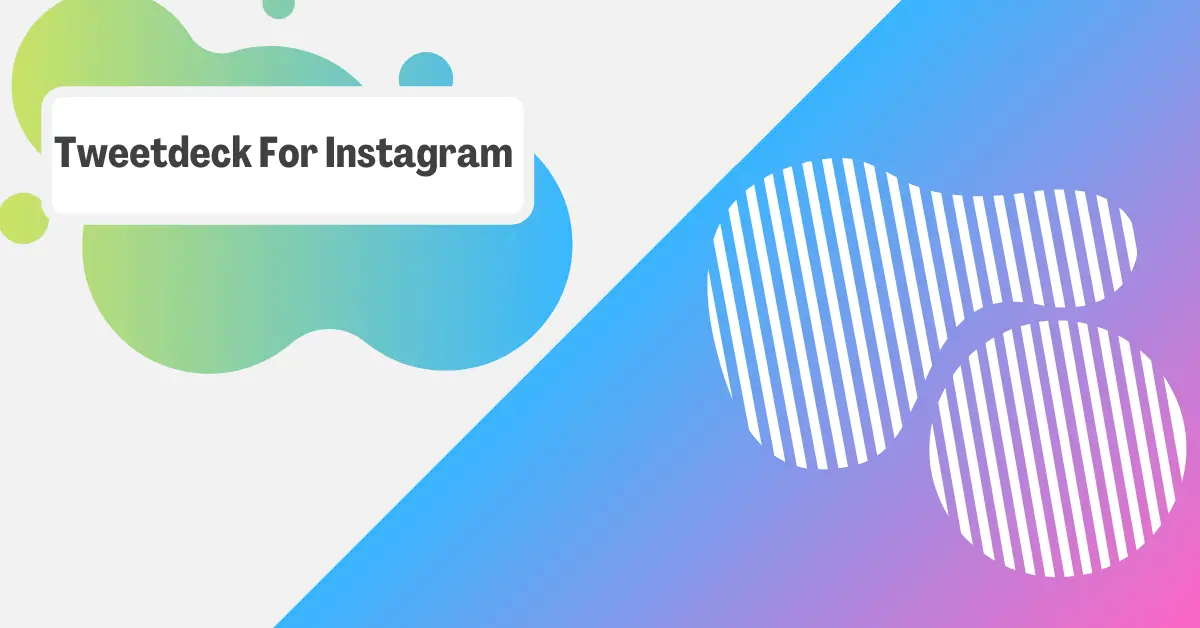 Business owners, marketers, brand influencers, and influecers agree that social media continues to be the best way to connect and engage with audiences worldwide. Through robust social media strategies and engaging content, you can achieve massive digital marketing success. 
There are countless tools available for those looking to harness the power of social media and use it to its full potential. Social media management software allows users to streamline the process of social media marketing and makes it easier for social media markers to reach their goals efficiently and effectively.
Since 2008, for example, marketers have been relying on TweetDeck as a social media management tool for real-time tracking, organizing, and posting on Twitter.
Thanks to its easy-to-use interface and streamlined workflow capabilities, TweetDeck has become a top-rated social media management tool for marketers. It has become so popular that many users wish they had a similar tool for all of the other social media channels they use, like Instagram.
Well, you might be surprised to learn that there are!
This post will discuss 9 tools that are almost like TweetDeck for Instagram.
Hootsuite

Hootsuite is a social media management platform with just about every aspect of a social media manager's role covered. From a single easy-to-use dashboard with a clean interface, users can do everything from curate content and schedule posts to manage team members and measure their ROI. While Hootsuite is great for Instagram marketing, it is truly an all-in-one social media management tool, integrating with a wide range of social networks, allowing easier management from a single location. 
Hootsuite vs TweetDeck
If you prefer the look and feel of TweetDeck's dashboard, you are going to love Hootsuite. Like TweetDeck, Hootsuite allows users to add side-by-side columns enabling you to manage your content while keeping tabs on users, hashtags, and trends that are most important to you. It's like having a TweetDeck interface for Instagram and nearly every social media channel you use for your marketing campaign. Like TweetDeck, Hootsuite also allows users to schedule posts, engage in social monitoring, and manage audience interactions.
For more on the differences between the two platforms, see this Hootsuite vs Tweetdeck analysis. 
Hootsuite Pricing
Hootsuite offers a free plan which allows a single user to manage one social set (one social profile per channel), with a limit of 30 posts per profile a month. Paid packages start at $49 per month and allow the management of additional social media accounts, unlimited posts, a single inbox for all interactions and messages, and advanced scheduling options, and more.
Planoly

Planoly is a visual social media management tool that lets Instagram users create calendars for post planning and scheduling, curate content, manage important analytics, and manage their Instagram marketing team. Planoly allows users to plan and manage Instagram content, using a drag and drop interface that lets you see just how your feed will look before it goes live. Although Planoly is most commonly associated with Instagram and Pinterest, users can rely on Planoly to manage and schedule content for Facebook and Twitter.
Planoly vs TweetDeck
Visually speaking, Planoly's interface isn't quite like TweetDeck's, which isn't surprising since each tool was built with different social media channels in mind. TweetDeck's side-by-side column interface is more conducive to a Twitter campaign, while the rich visual layout of Planoly is perfect for coordinating an Instagram marketing campaign. Interface differences aside, Planoly is to Instagram what TweetDeck is to Twitter. It is an all-in-one interface that allows users to plan and schedule posts, manage audience engagement, and discover essential hashtags and trends.  
Planoly Pricing
Planoly's free plan allows a single user to manage one Instagram profile and one Pinterest profile with a limit of 30 photo uploads per month per profile. Paid plans start at $10 a month and unlock features such as unlimited posting, the ability to post videos and gifs, advanced analytics, and a comment inbox for enhanced audience engagement.  
Agorapulse

Agorapulse is a social media management software solution that allows Instagram marketers to schedule and publish content, identify and monitor critical influencers and trends, manage engagement, and create incredible analytics reports from a single dashboard. Agorapulse is most popular among marketers for its listening feature. Agorapulse Listening allows users to capture critical Instagram conversations and discussions on Twitter, Facebook, and YouTube.
Agorapulse vs TweetDeck
The Agorapulse layout can take some getting used to, especially if you have gotten used to TweetDeck's popular column layout. However, Agorapulse can help you keep your Instagram marketing campaign organized for maximum efficiency once you get the hang of it. Like TweetDeck, Agorapulse makes it easy to manage engagement, plan and schedule posts, and curate content that's important to you, your business, your brand, and your marketing efforts.
Agorapulse Pricing
Agorapulse offers a free plan that allows a single user to manage up to three profiles and 40 scheduled posts per month. Its paid packages start at $79 per month and unlock unlimited post scheduling, advanced social inbox features, ad comments monitoring, and so much more.
Preview

Preview is a feature-rich Instagram management tool that allows users to visually plan their Instagram feed by combining all of Instagram's most popular features into a straightforward interface. With Preview, you can rearrange the order of your Instagram posts, edit media, monitor hashtags, perform analytics for yourself and others, find new caption ideas, and so much more. Preview brings Instagram marketing to the next level.
Preview vs TweetDeck
Like several other management tools mentioned in this post, Preview isn't like TweetDeck from a visual standpoint. Preview uses a grid layout interface that mirrors the Instagram layout, while TweetDeck's column style lends itself to Tweeter feed management. That said, Preview is to Instagram what TweetDeck is to Twitter. Users can effectively plan and schedule posts, discover relevant content, and effectively manage their marketing campaign from an easy-to-use interface.
Preview Pricing
Preview's free plan is feature-rich and allows a single user from one device access to unlimited posts, editing tools, hashtag management, basic analytics, comment management, and so much more. Its paid plans start at $6.67 a month and allow users access to full analytics features (including hashtag analytics), access to Preview on additional devices, and collaboration options for marketing teams.
Mosaico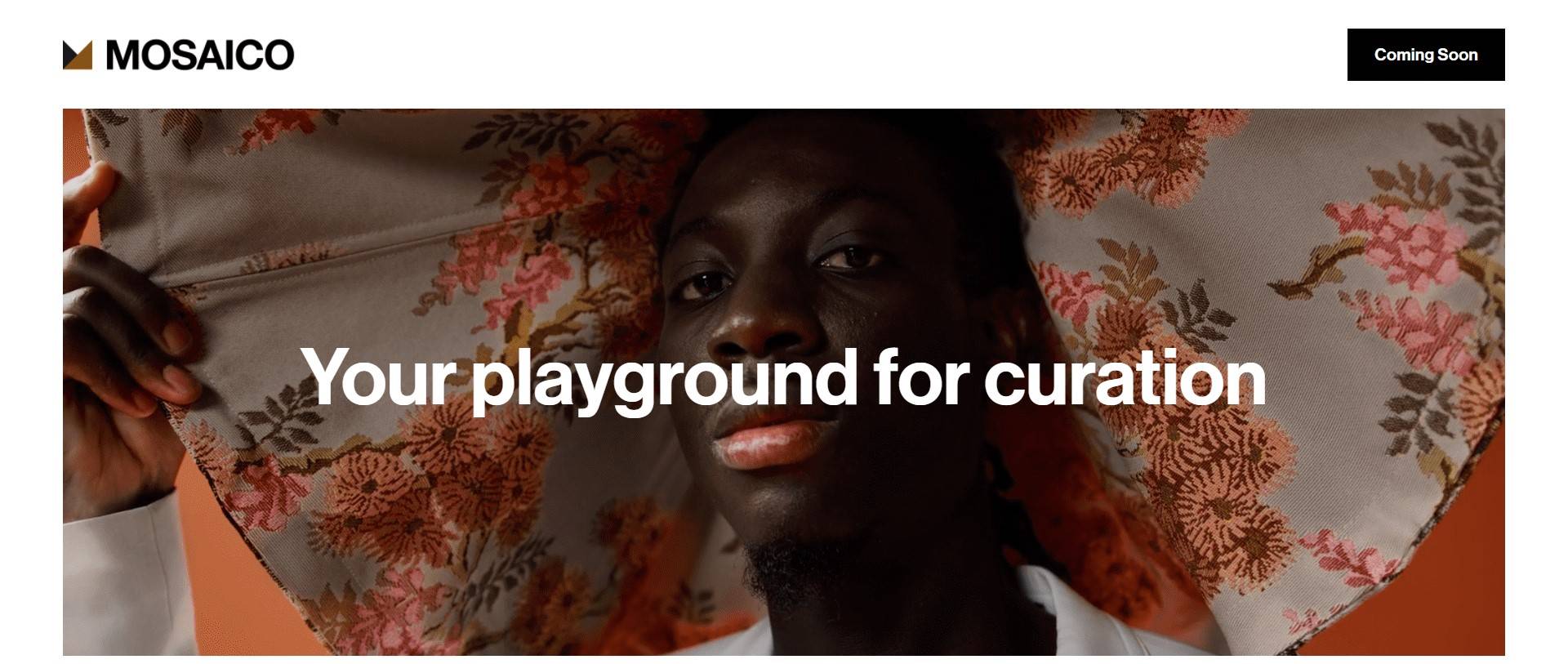 The Mosaico app is a simple software application designed to help users create the perfect Instagram feed. Mosaico users can curate and compliment their Instagram feeds through seamless planning, organization, and tagging options. Mosaico is ideal for collaboration as content is saved, synced, and accessible anywhere. With the Mosaico app, users can easily plan multiple feeds and access a range of tagging options that bring Instagram marketing campaigns to new heights.
Mosaico vs TweetDeck
Mosaico is another grid-style software solution that offers a range of organizational features that essentially make it TweetDeck for Instagram. It is a straightforward, affordable, and easy tool for Instagram feed planning and content organization.
Mosaico
The Mosaico app is available for a one-time fee of just under $10, making it the perfect tool for anyone on a budget who doesn't want to get roped into the costly monthly fees associated with other social media management programs for Instagram.
Sked Social

Sked Social is an all-in-one Instagram management tool that allows users to visually plan, analyze, and schedule Instagram posts and stories for more engagement and better results. Sked Social is yet another feature-rich visual planner that lets users see the big picture of their planned Instagram feed. Best of all, Sked Social isn't just for Instagram. With Sked Social, you can schedule, publish, and manage content on other social media channels, including Twitter, Facebook, LinkedIn, and Google.
Sked Social vs TweetDeck
Like TweetDeck, Sked Social lets users harness the power of social media by allowing them to closely monitor product tags, hashtags, user tags, and location tags for better engagement. With Sked Social, you can manage multiple accounts, schedule auto-posts, and access great curation features.
Sked Social Pricing
Sked Social does not offer a free plan, but it provides users a free trial of any paid plans for seven days. Its paid plans start at $21 a month and allow users to manage multiple Instagram (as well as other social media) accounts. It also offers auto-posting, a visual Instagram planner, first comment hashtag features, location and user tags, auto-posting, and analytics.
Tailwind

Tailwind is another social media management tool created with Instagram (and Pinterest) in mind. It offers a complete toolkit for brand influencers, marketing agencies, and businesses of all sizes who utilize Instagram and Pinterest. Tailwind is an excellent automation tool for creating multiple posts at once, uploading new content from various sources, and finding the best time to post to Instagram and Pinterest.
Tailwind vs TweetDeck
Like TweetDeck, Tailwind offers users a well-organized, easy-to-understand interface. Users can schedule posts, discover content, monitor conversations, amplify reach, and measure results from Tailwind's dashboard. Tailwind offers users a single calendar for all networks, automated publishing, a streamlined workflow, and a personalized smart schedule that takes the guesswork out of when to post. With Tailwind's Optimization tools, users can access a useful hashtag finder, a shoppable Smart.bio feed, and more.
Tailwind Pricing
Tailwind has a free forever plan that allows one user to manage a single account on Instagram, Pinterest, and Facebook, with 20 posts per month across all channels and basic analytics. Its paid plans start at $19.99 per month, increase the maximum number of posts, and offer advanced analytics. Higher-priced plans increase the number of profiles that users can manage and unlock additional features.
Combin

Combin is an Instagram marketing management solution that offers its users powerful targeting, analysis, management, and engagement tools for ultimate Instagram management. Combin helps businesses and influencers grow their audience and build loyal Instagram communities. Combin gives users unmatched analytic, automation, and scheduling solutions for creating effective Instagram marketing campaigns.  
Combin vs TweetDeck
Combin's mission is to help users target, engage, and grow their Instagram audience. This social media management tool allows Instagram users to dive deep into growth and performance statistics and conduct enhanced Instagram searches based on hashtags, location, followers, commenters, and more. It can also target users based on gender, language, and audience size. But Combin doesn't stop there. It offers machine learning user analysis, batch audience management, automation, multiple account management, and mass viewing of Instagram stories. It is truly the all-in-one Instagram tool.
Combin Pricing
Combin's free plan allows users to try out all of the software's significant functionality with limits, including its search features, follow/unfollow actions, mass story viewing, and more. Pricing starts at $15 a month for individuals with one Instagram account and $30 for individuals with up to five accounts with significantly increased limits and/or unlimited access to certain features.
Onlypult

Onlypult is a social media management tool that allows users to upload photos and videos to Instagram via the web, schedule and publish Instagram posts, manage multiple accounts, collaborate, curate, and analyze all from within a single easy-to-use interface. Best of all, Onlypult isn't just for Instagram. It is one of the most inclusive social media management tools on the market. It also integrates with Facebook, Twitter, Google My Business, LinkedIn, TikTok, YouTube, Tumblr, Telegram, WordPress, Odnoklassniki, VKontakte, Medium, and Pinterest.
Onlypult vs TweetDeck
Onlypult has a lot in common with TweetDeck, including its post planning and scheduling features and rich discovery features that let users track hashtags, mentions, users, and more. Its user-friendly dashboard allows users to manage multiple social media accounts across various channels, making it a truly all-in-one social media management software tool.   
Onlypult Pricing
Onlypult offers a free seven-day trial to all users, and plans start at $10.50 a month for three accounts, one manager, ten tracked users, and the ability to upload files up to 50MB. Limits increase with pricing tiers, which max out at $55.30 a month for 40 accounts, five managers, 30 tracked users and file uploads up to 100 MB.
Conclusion
If you love Tweetdeck but have always wished that you could manage your Instagram accounts and marketing campaign from its seamless, easy-to-use interface, look no further than these nine tools, which are (basically) TweetDeck for Instagram. With such an array of products available, each with its unique features and various pricing plans, you're sure to find the best Instagram management tool to meet your specific needs and help you reach your social media marketing goals.