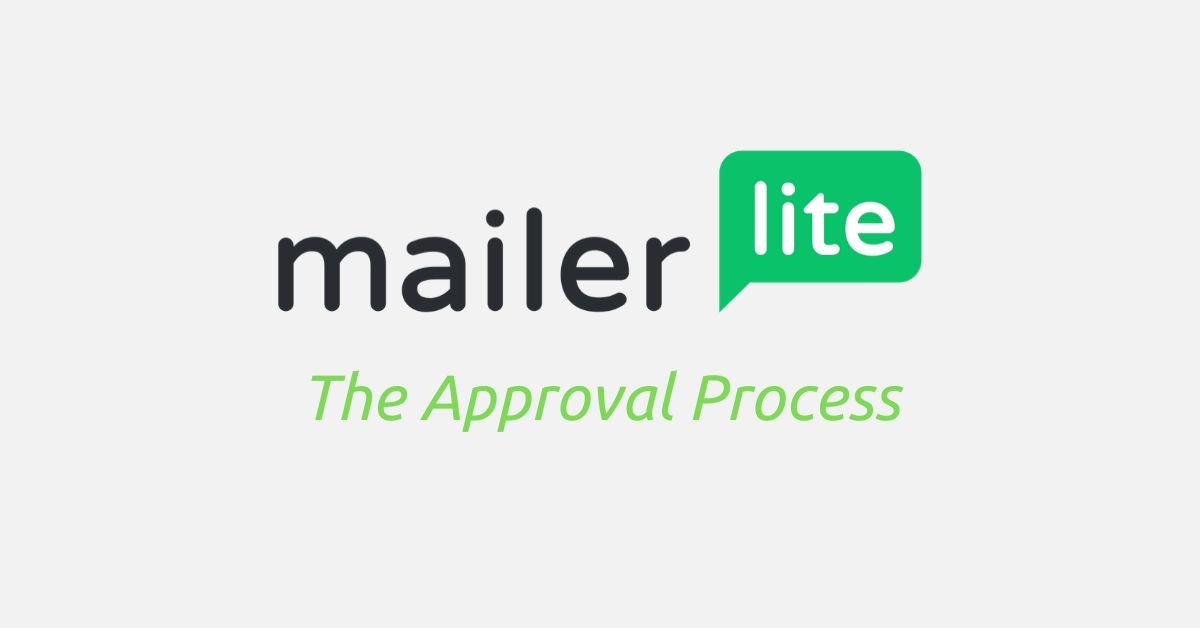 MailerLite is an extremely easy to use, yet powerful email marketing tool that is perfect for small businesses. However, although it is incredibly easy to use, it doesn't have the most straightforward approval process compared to other email marketing platforms.
That being said, before you try to get approved for MailerLite it is good to know what MailerLite's algorithm is looking for in approving applicants. The more you know, the better chance you will have at getting approved.
This post aims to discuss everything you need to know about MailerLite's approval process and the marketing practices that MailerLite is against.
Overview of MailerLite's approval process
You can create an account with MailerLite simply by just providing your company/organization, email, and password.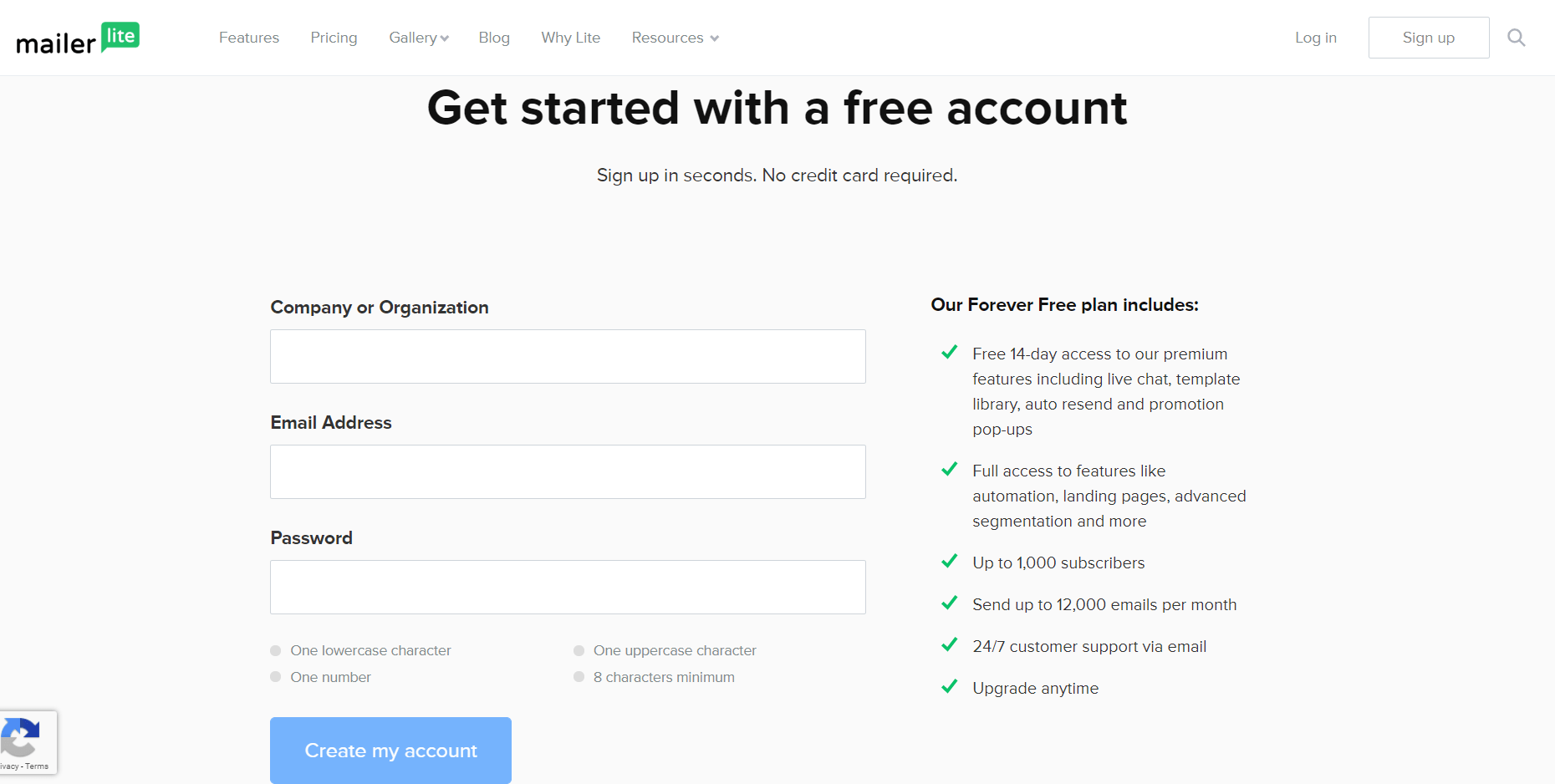 However, you can't send emails to your subscribers until you go through the approval process. By clicking "Create my account" you will be directed to the next form to fill out. 
To approve your account, you must fill out your profile by providing high-level information about your company and your marketing practices. For instance, you will be asked questions such as the ones in this part of the form: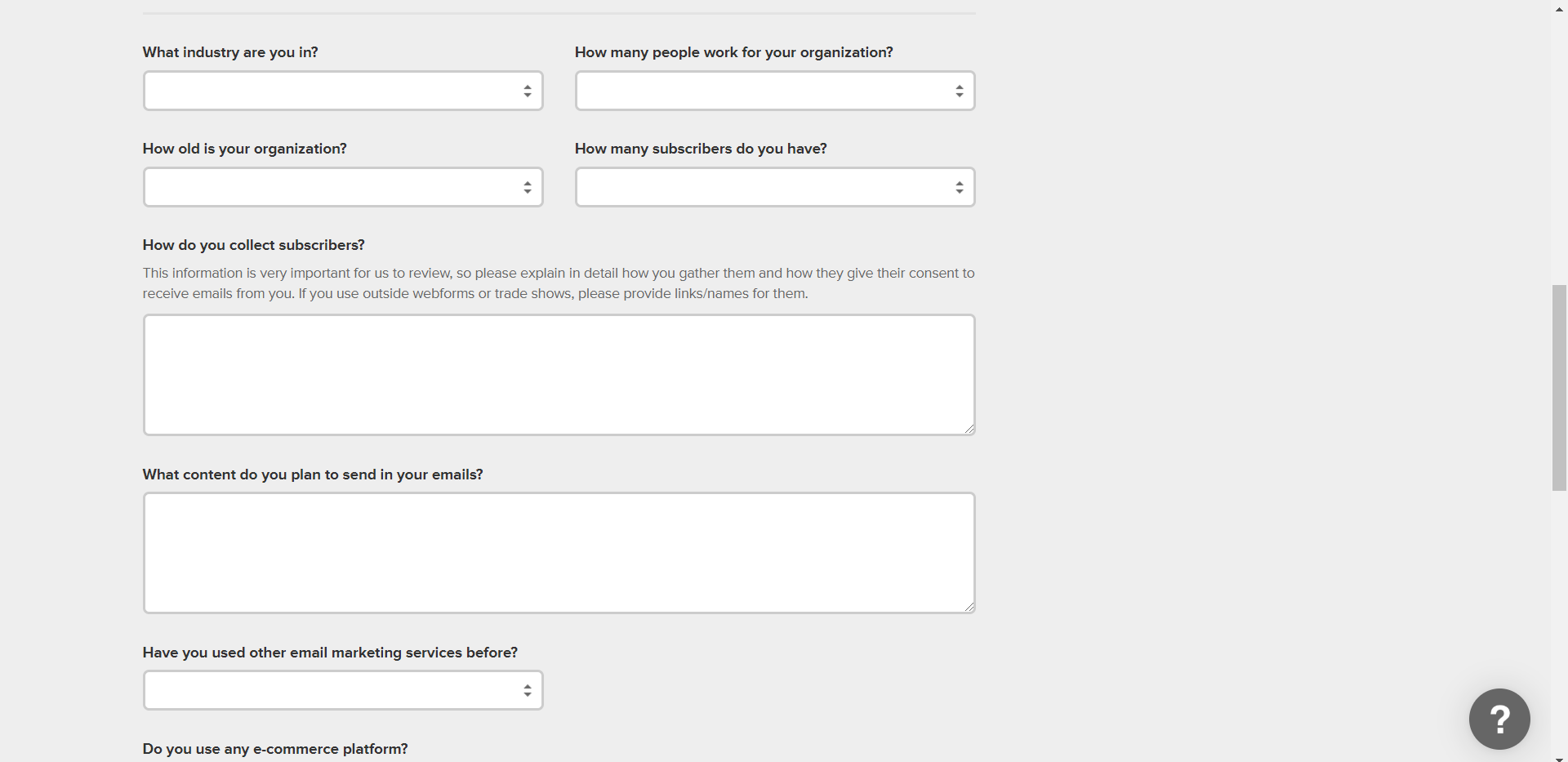 Once you have filled out all the necessary information, you can request approval by verifying that you own your website. If you don't own a website you may still be able to use MailerLite, but you will have to explain why you don't have a website.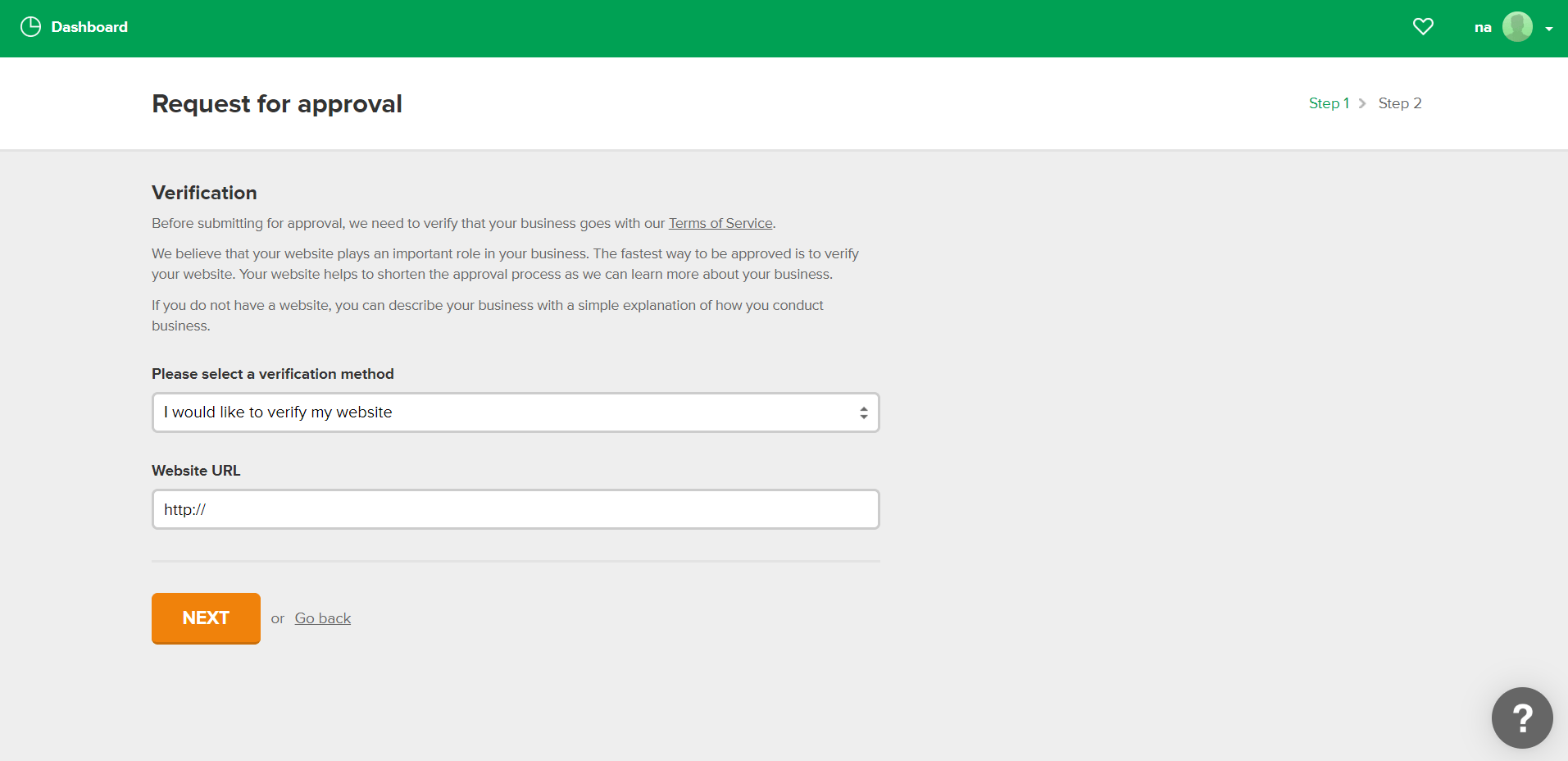 MailerLite has an algorithm that will verify your account and you will be notified shortly about whether or not you have been approved.
As you can probably tell, MailerLite has a pretty thorough approval process. Not every email marketing platform asks for this much information. However, there are certainly good reasons why MailerLite has an approval process like this in place…
Why MailerLite has such a rigorous approval process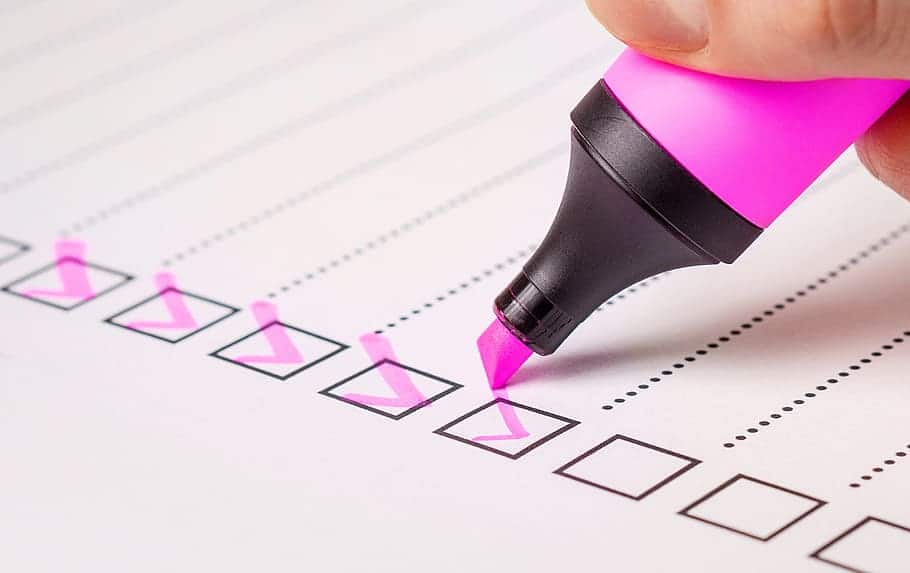 MailerLite's intensive approval process is to ensure that MailerLite maintains excellent deliverability. After all, with one of the best deliverability rates in the email marketing industry, MailerLite's deliverability rate is a huge selling point to attract more customers.
"But what does the approval process have to do with MailerLites deliverability?" you might ask.
Email deliverability is simply the ability to successfully deliver emails to a subscriber's inbox. In asking questions about your company and its email marketing practices, MailerLite wants to know if you are marketing in a way that could hurt your deliverability. Some factors that can hurt email deliverability include:
Sending emails with too many images

Making it difficult to unsubscribe

Sending emails without customer authentication

Using single opt-ins

Using URL shorteners1
These factors are often associated with spammy email marketing, which MailerLite is strictly against. Spam can be horrible for email deliverability and so MailerLite tries to weed out spammers initially through its approval process.
Spam-free email marketing means maintaining a good reputation for businesses using MailerLite. It also helps MailerLite's reputation as a company with good deliverability as well.
Marketing practices that MailerLite doesn't approve of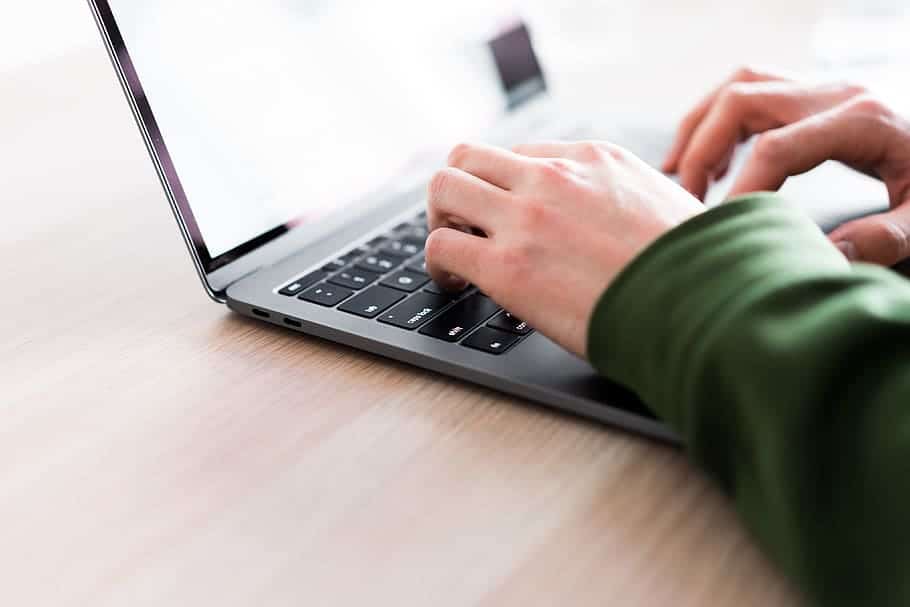 In filling out your application, you should be mindful that MailerLite probably will only approve your account if you abide by the following practices:
You have acceptably collected your email addresses: Acceptable ways in which you can collect emails, for instance, is by putting an opt-in form for a newsletter on your website, or using landing pages to collect emails. Keep in mind that you must always have permission to send emails to your subscribers. You can NOT send emails to subscribers that you have bought or rented from a third party, you have collected your emails more than two years ago, or you have scraped emails from the internet.
You must comply with laws and regulations: There are numerous laws that define how you can go about email marketing. Simple things like providing customers the ability to unsubscribe from your email list are crucial for email marketing.
Your emails must contain appropriate content: According to MailerLite's terms of service, your emails cant contain "pornography, affiliate marketing, pyramid schemes, MLM, 'Get Rich Quick', Forex, Escort services, gambling, weight loss material, mobile unlocking services or offer illegal goods and services"2. MailerLite also adds that send content that encourages discrimination or advice that might risk the health of subscribers.
What to do if your MailerLite account doesn't get approved
If your account doesn't get approved by MailerLite and you know that you are not following MailerLite's terms for acceptable marketing practices… well, that's tough luck. You will be better off with another email marketing platform.
However, if you are pretty certain that you are following MailerLite's rules, and yet you still didn't get approved, that's a different story.
MailerLite's algorithm isn't perfect as MailerLite knows. If you believe that there was a mistake, simply reach out to MailerLite's support and explain the issue to them. There is no guarantee that MailerLite will be able to help but if you state your case, they might just approve your account for you.  
Account suspension rules
Once your account does get approved, you must adhere to MailerLite's rules for acceptable marketing practice to stay in good standing. If you start sending emails without permission, MailerLite can simply terminate your account completely unless you provide proof that your received permission from subscribers.  
MailerLite also may suspend your account and look into your marketing practices if you meet the following stats:
You have more than .2% spam complaints

You have more than 5% bounces

You have more than 1% unsubscribes

You have less than a 3% open rate
This requirement might sound daunting, however, as long as you are maintaining a good relationship with your subscriber base, you should have no problem meeting these stats.
Final words
Yes, MailerLite is a bit more strict than some other email marketing platforms in its approval process. However, it is important to remember that MailerLite isn't trying to make your life difficult. It's trying to make sure that you and everyone else who uses the services can effectively deliver their emails to their subscribers and that your subscribers are protected from spam.
The approval process might seem intensive, but once you officially start using MailerLite I'm sure you will think it was worth it.
---