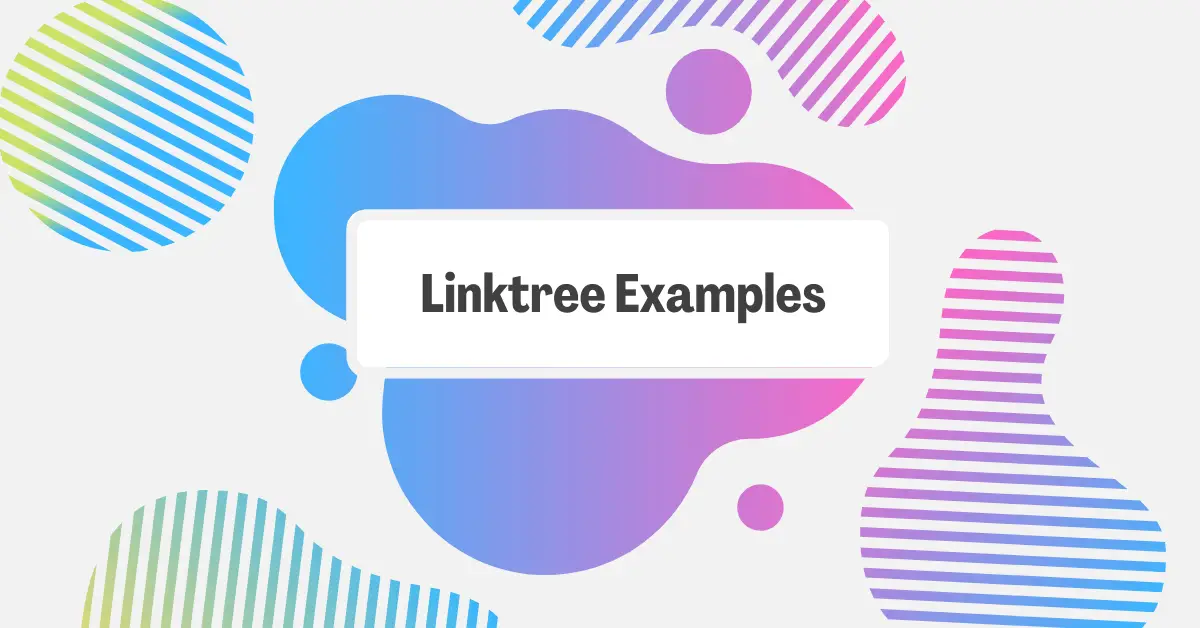 Linktree is by far the most popular bio link tool. 
From big-time celebrities to small-time influencers to thousands of brands, Linktree has been adopted by a wide variety of users. 
However, if you are just getting started with the tool (or considering using it), you may be curious as to how people use the platform. After all, a little inspiration can go a long way to help you design your own Linktree. 
If this sounds like you, don't worry. We have you covered. 
In this post, you can discover 23 Linktree examples from a variety of different people and brands on Instagram. 
1. Katy Perry

Practically everyone knows about this music icon so it's interesting to see how a big time celebrity is using Linktree. The fact that both celebrities and small time influencers are using Linktree goes to show how widely used it is. Katy Perry has a ton of links in her Linktree; from promoting her latest songs and merch to drawing attention to charitable organizations and events. The red links matching her red outfit is a nice touch.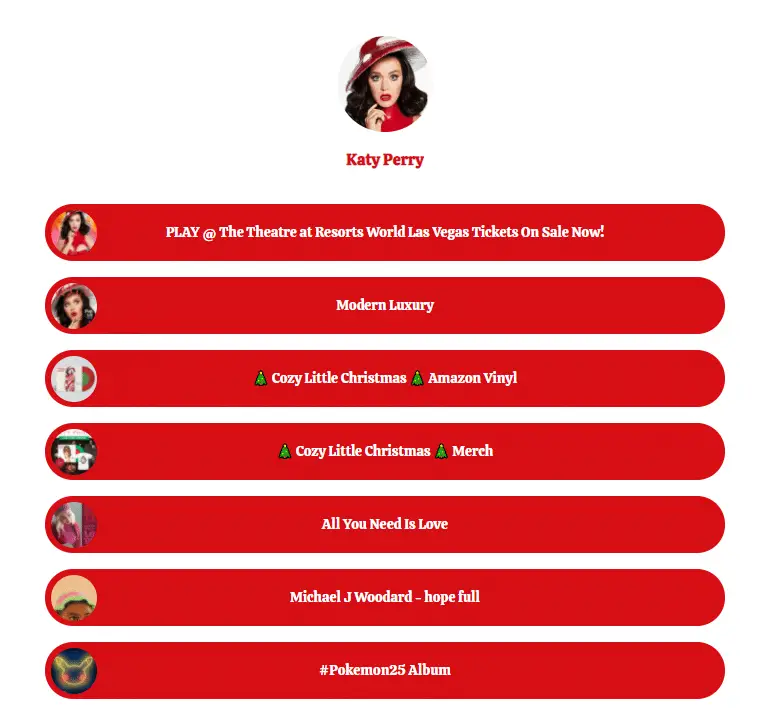 2. Mari Takahashi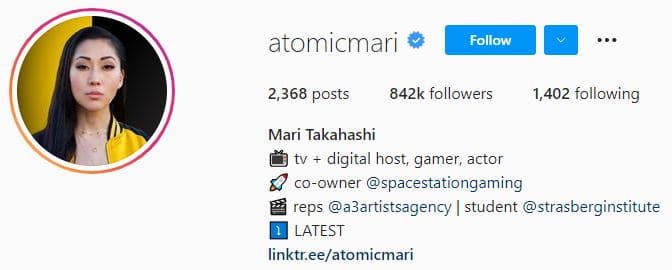 Mari Takahashi is a TV and digital host, gamer, and actor. Her Linktree has a cool design which is actually a highly customized theme with pictures of her throughout the background. It's interesting how she uses headers to break up and organize the content. What's more, some of the links can be expanded. Some of them feature Youtube videos related to gaming while others link to her store and bag company.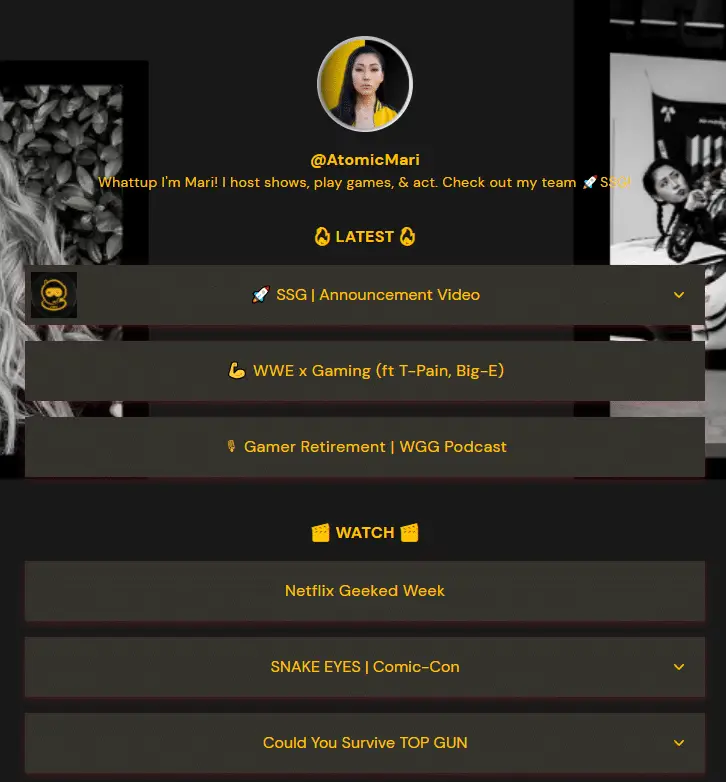 3. Jack Falahee

Jack Falahee is a singer and an actor that uses Instagram to show a more personal side to his fans and followers. He uses a simple blue gradient theme for his Linktree. The Linktree itself features a ton of links, much like Katy Perry's one in the first example. The links promote not only his work but that of his family and friends. In addition to that, he links to a variety of charitable organizations and causes worth contributing to.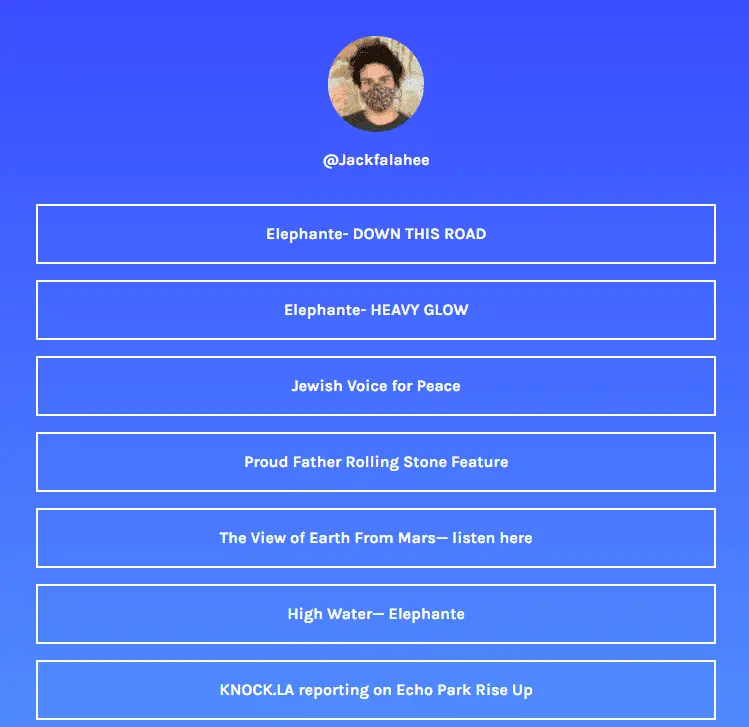 4. Eco Hair Stylist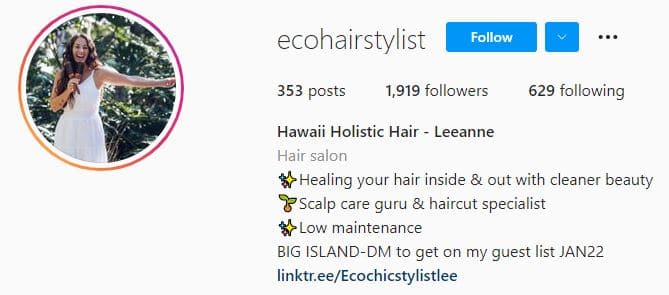 Next, we have an example of how a small business can use Linktree effectively to draw attention to their products and offers. Eco Hair Stylist uses her Instagram to share tips about taking care of your hair. Her Linktree uses a custom theme with a background photo of her and only has three links that promote her website, salon bookings, and her hair products. A great example of how less is often more when it comes to call to actions.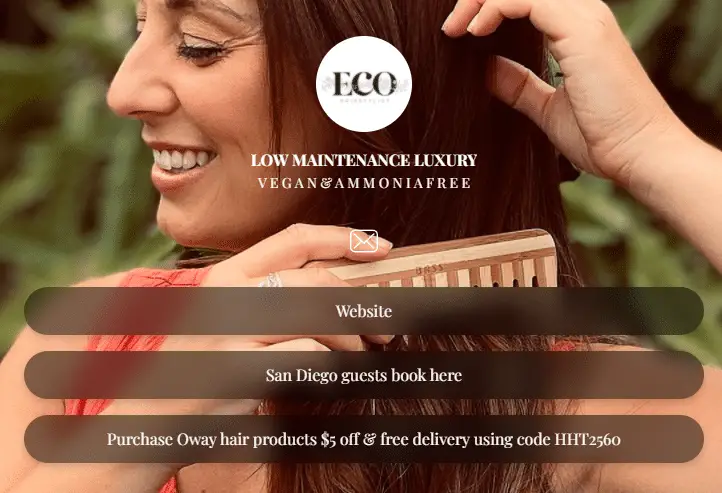 5. Tika The Iggy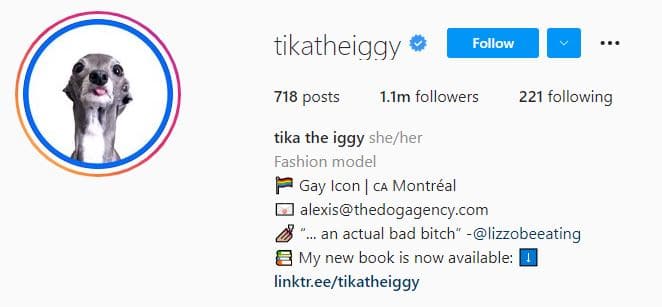 If you love dogs, Tikka The Iggy's instagram account is a must-see. It features photos of Tikka in various outfits that are too cute for words. Her Linktree is pretty simple in terms of a theme — a simple green gradient that puts the links front and center. This particular Linktree is the perfect example of how you can use it to promote your merchandise.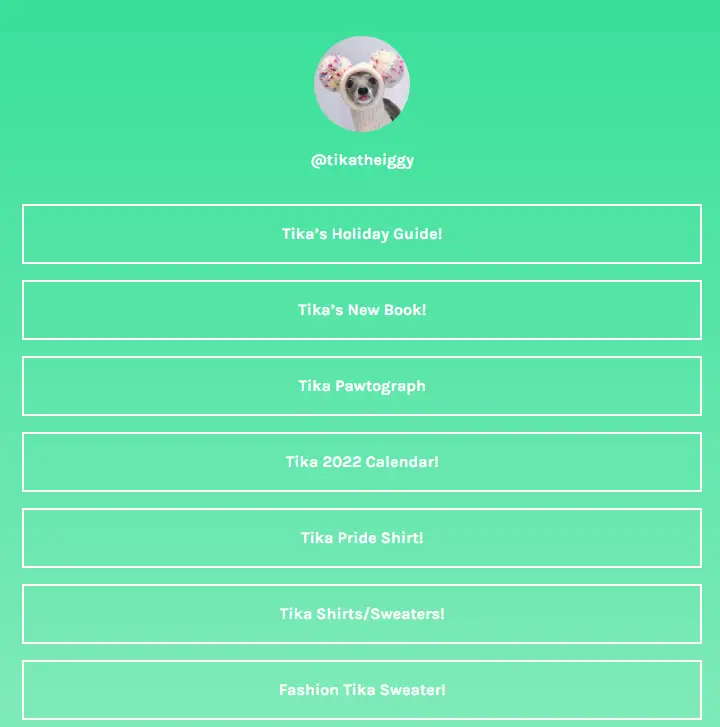 Related: 14 Free Link in Bio Tools for Instagram
6. Draplin Design

Draplin Design's instagram is a beautiful showcase of their graphic design work and projects. Their Linktree is a good example of how this tool can effectively be used not only by influencers and small business owners but also brands. The theme is simple but effective: a combination of their main brand color, orange, contrasted with dark grey buttons for the links. They have a variety of links that point to their courses, projects, and other work.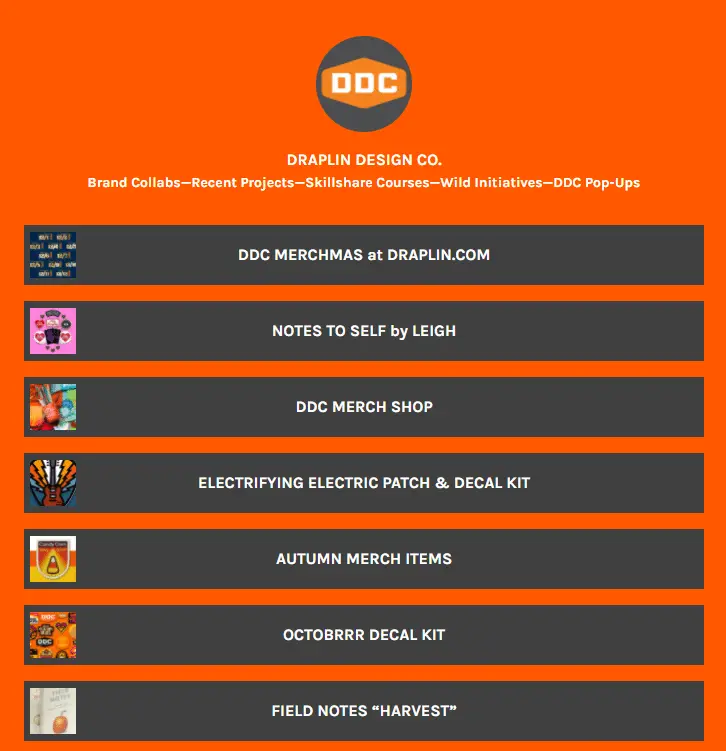 7. Jamie Oliver

Jamie Oliver is a well-known celebrity chef with a massive Instagram following. His Instagram features his recipes as well as his family and former mentors. His Linktree has a very simple and minimal theme. It's a simple white background with dark grey buttons for the links paired with Jamie's logo. The links promote his cookbooks and classes as well as partner offers and special deals.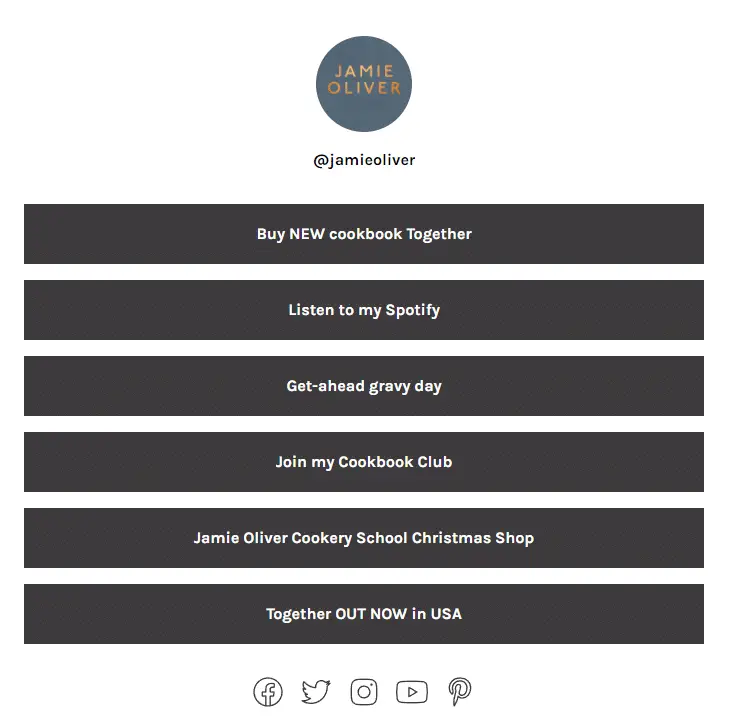 8. RuPaul Official

RuPaul's Instagram is bold, bright, and attention grabbing. The Linktree page is no different. It commands attention with a bold yellow background and neon colored links. The links promote the latest single as well as other social media profiles where RuPaul is active. In addition to that, you'll also find a link to the masterclass which can be a great way to your list as well as paid products.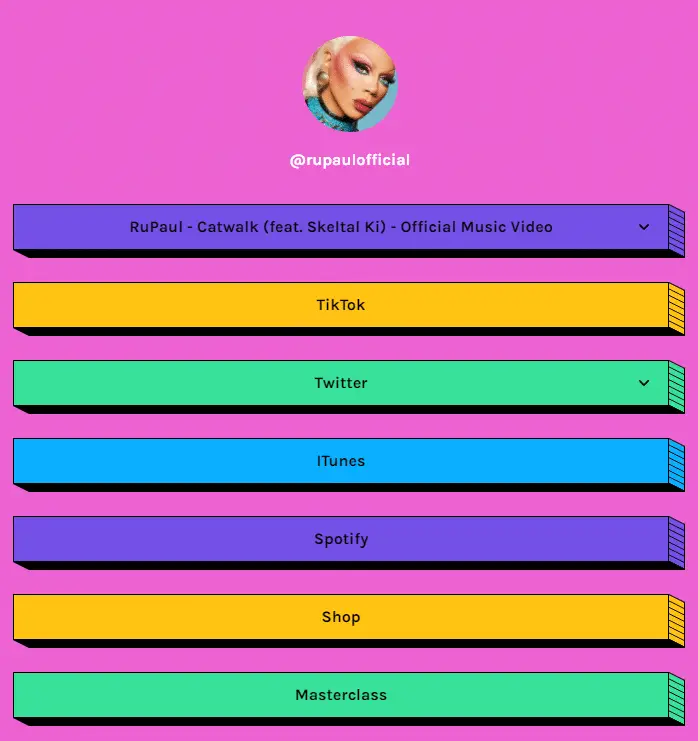 9. Hikarisengoku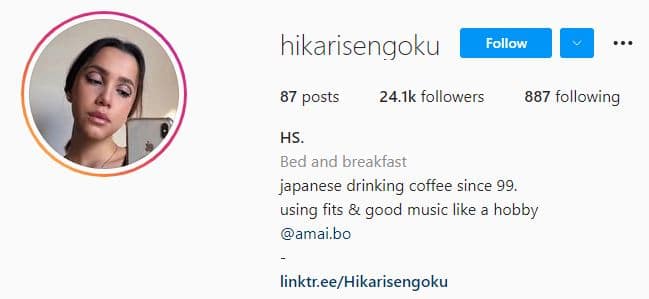 This is an Instagram account with a very minimal theme on their feed. Similarly, the Linktree page is quite minimal and features a simple blue background with transparent buttons. The page features only a handful of links. What's interesting about this Linktree page is that a few of the links are Google Drive folders — something you don't see very often or at all. Nevertheless, it's a good way to share a lot of documents and files with people.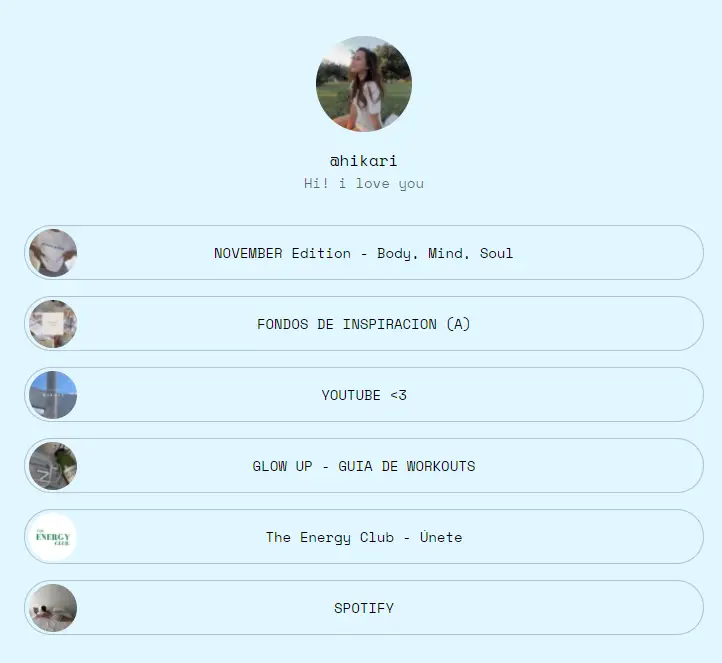 10. Donna Hay Magazine

Donna Hay's Instagram is dominated with delicious looking photos of her recipes. She uses her signature blue color for the color of her Linktree page and the links are endless. The most important links are featured at the top, linking to her website, latest recipe book, and her email list. The rest of the links take you straight to her mouthwatering recipes, making the favorites easy to find. Along the bottom, she lists links to her other social media profiles which is a great way to grow your followers elsewhere.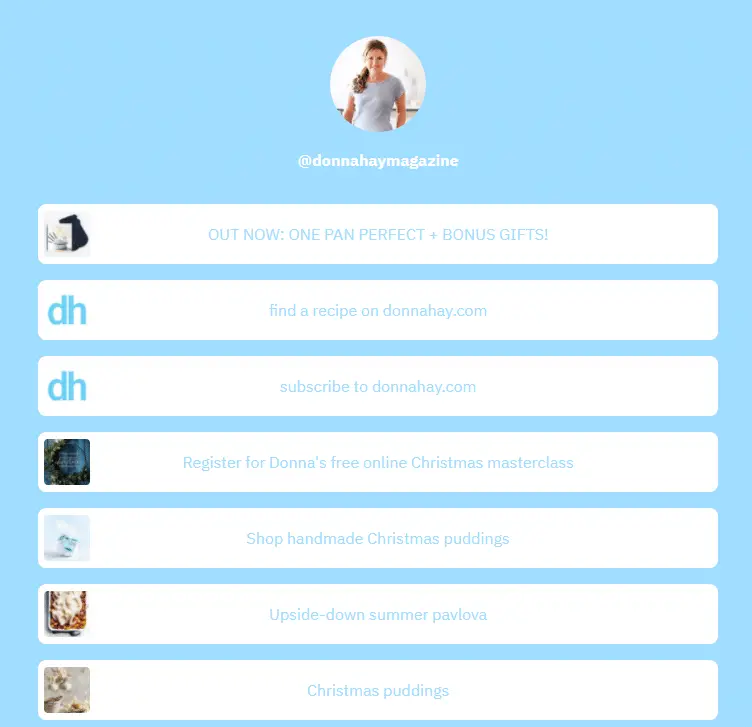 11. Nicole Zaridze

Here's an interesting Instagram account of an artist. Each photo in the feed is her original artwork that depicts a stream of consciousness conversations and everyday life situations. Her Linktree is a colorful custom design and matches her Instagram page to a T. She links to her store, website, and several comic book series as well as other places where she's active online.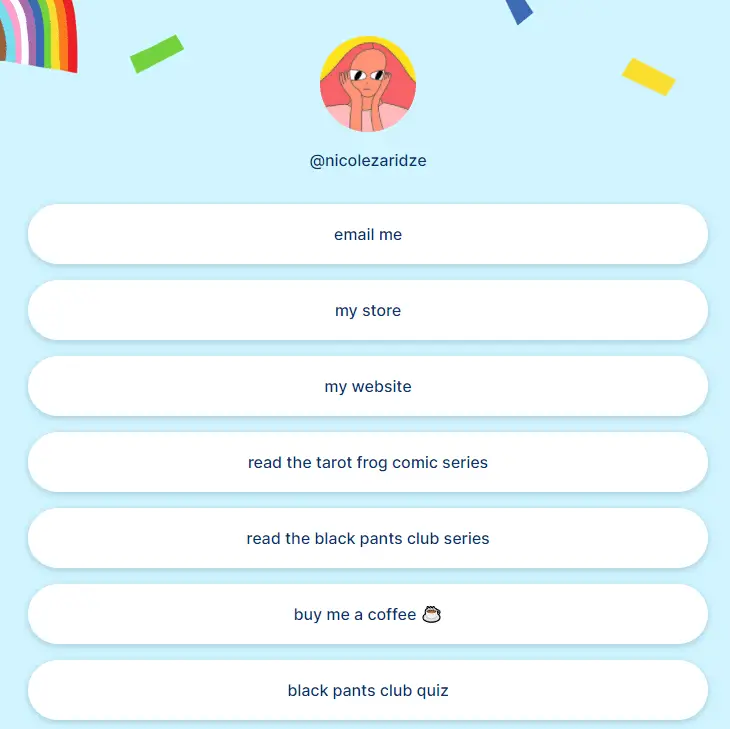 12. COTERIE Band

Here's another example of how a brand name, in this case a band, can use Linktree effectively to promote their latest work and more. The Instagram page mainly features behind the scenes band photos. Their Linktree, on the other hand, is more promotional but still matches the general vibe of their Instagram account. This Linktree example features links to the band's Spotify profile, links to their latest album, music videos, and more. You can also see where else they're active online with the links to other social media profiles.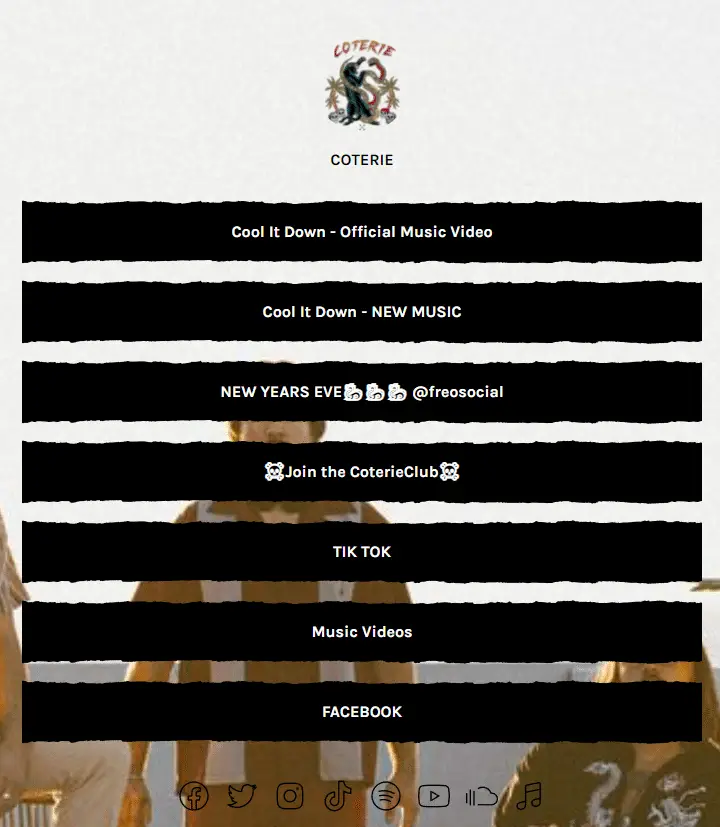 13. The Pottery Parade

If you love pottery, you'll love following this Instagram account. It features custom pottery pieces by Sandra Aperloo and has a very minimal and elegant aesthetic. The Linktree is equally minimal — with a simple green background and transparent buttons.
Use this page as an inspiration if you have an eCommerce store as the links point to all the relevant aspects of her business. You can sign up for her mailing list, visit the shop website, and enroll in her pottery course.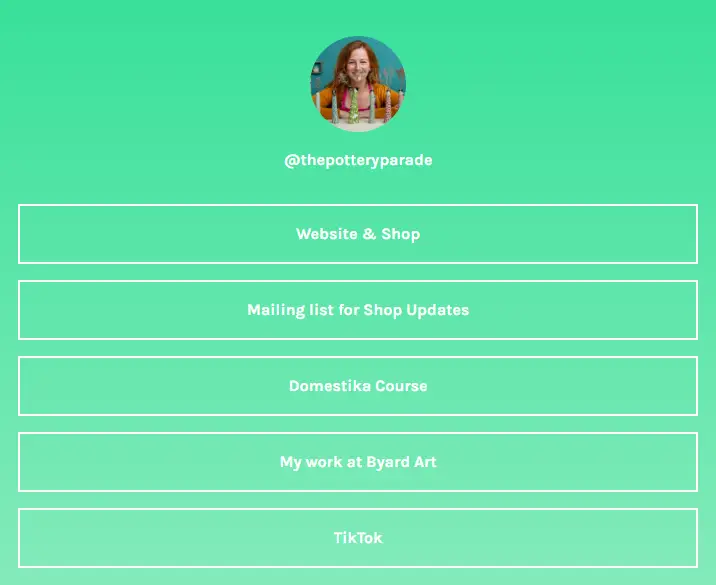 14. Toca Boca

As creators of digital toys, Toca Boca's Instagram account is playful, vibrant, and completely on brand. Their Linktree page has a similarly colorful look and feel that matches their instagram account. What's cool about their Linktree theme is that it uses fonts that match fonts used in their Instagram photos. Apart from that, they use Linktree to promote their toy collections, apps, and other social media profiles. They also conveniently link to their support contact which is a nice touch.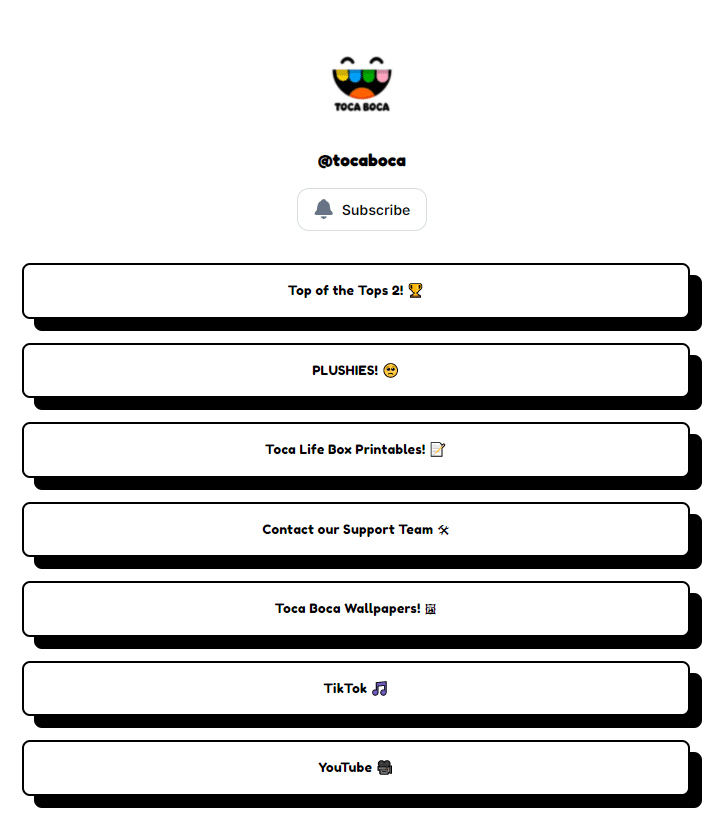 15. Proximity

Here's another vibrant and colorful Instagram account with a similarly branded Linktree page. It features a gradient that resembles the look and feel of their Instagram along with transparent buttons. This is also a good example of showing videos when someone clicks on an individual link. Aside from that, they link to their playlist as well as other profiles and their Discord channel.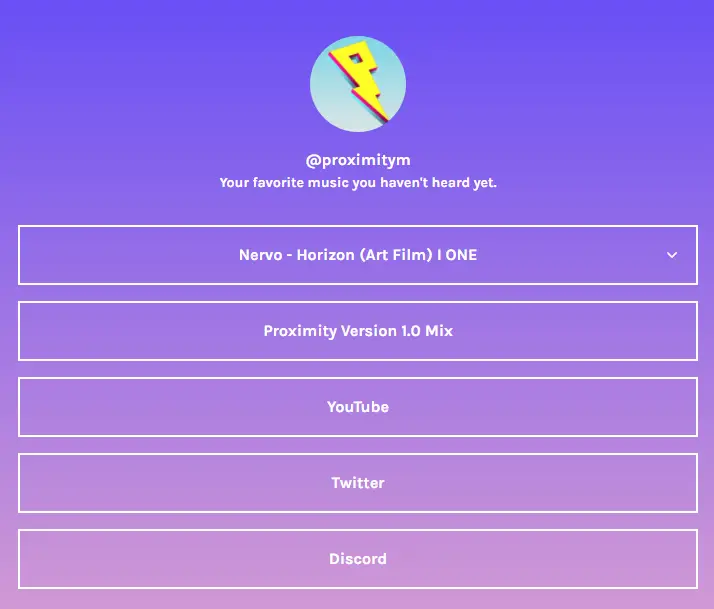 16. Socality

Socality has a muted and minimal Instagram account featuring members of their community. The Linktree page has a minimal and simple design featuring a classic black and white combination. Their links promote upcoming events  which makes it very easy to sign up for an individual event. What's great about this Linktree page is that it uses long and descriptive names for the links which makes it easier to understand what to expect once you click a link.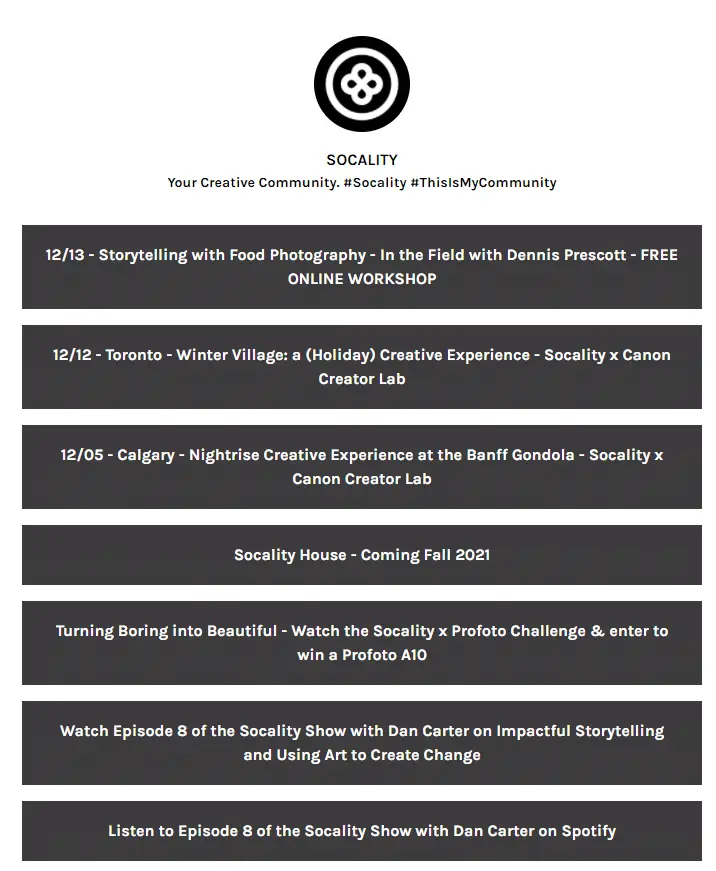 17. Ploo

Ploo is a Twitch streamer and gamer that uses Instagram to connect with her audience and shares behind the scenes look into her everyday life. Her Linktree page has a minimal grey gradient with transparent buttons. You'll find a very standard lineup of links to various other social media profiles. Simple but effective way for influencers like her to promote her other social channels and grow her followers.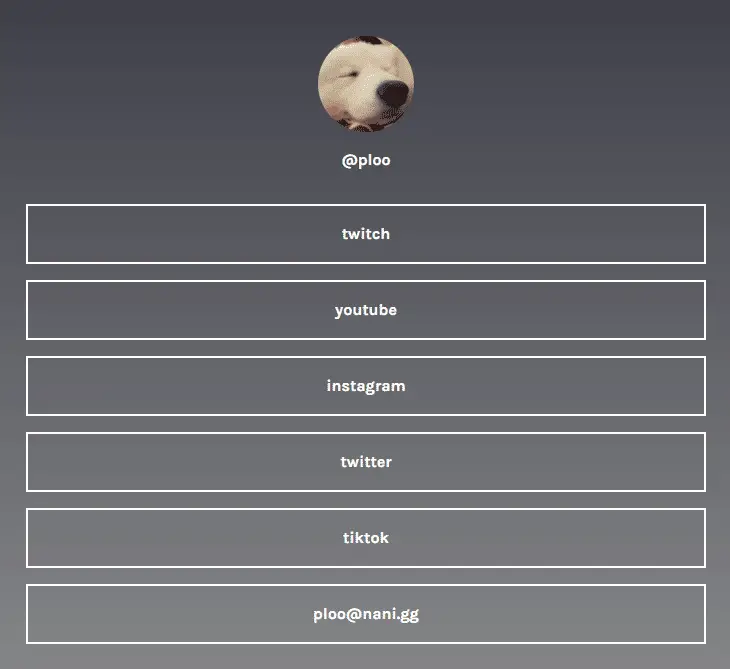 18. Adam Levine

Like many other celebrities, Adam Levine uses Instagram to give his fans a behind the scenes glimpse into his everyday life as well as spread awareness about important social issues. His Linktree page features a variety of links. Some of them link to his latest projects and songs while others promote various collaborations. The page itself uses a minimal theme with a simple gradient.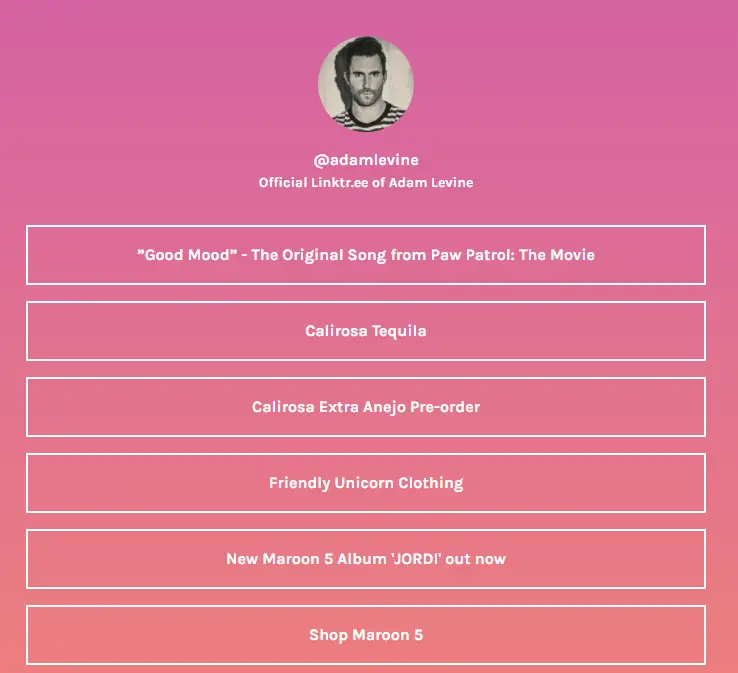 19. Malaika Arora

Just like the bio says, Malaika's Instagram account features food, fitness, and fashion. Her Linktree page is very on brand and features a custom background photo of Malaika. She uses Linktree to promote her courses and projects. It's also cool how the buttons turn transparent when you hover over them so the background picture becomes visible. This Linktree style is good to emulate when you want to promote different aspects of your business that cater to different interests and audiences.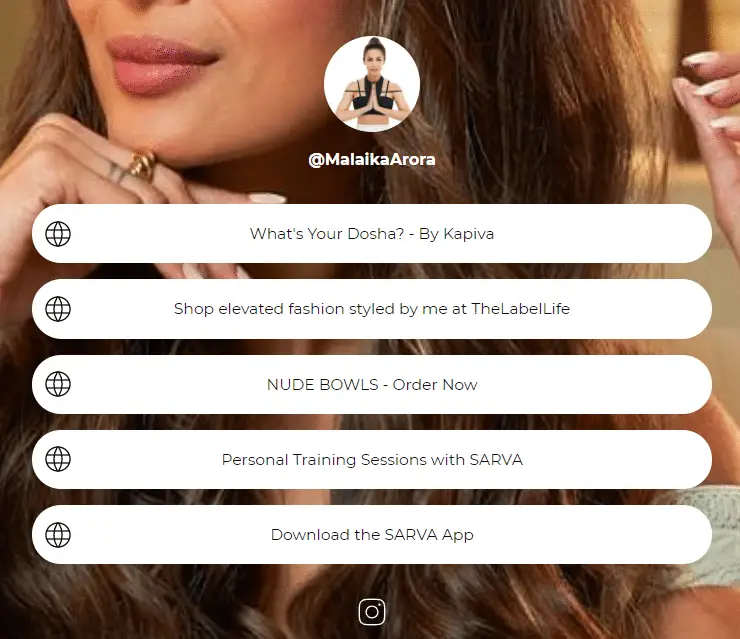 20. BC Ale Trail

Here we have a perfect example of a small business taking full advantage of Instagram and Linktree to promote their products effectively. BC Ale Trail's Instagram takes you on a beautiful exploration of local breweries in the BC area. Their Linktree uses a custom theme with an on-brand picture of shelves stocked with craft beer. The links point you to their Youtube channel as well as popular blog posts and, most importantly, to their newsletter signup page. This is a good way to introduce your followers to helpful content and encourage them to explore what you have to offer.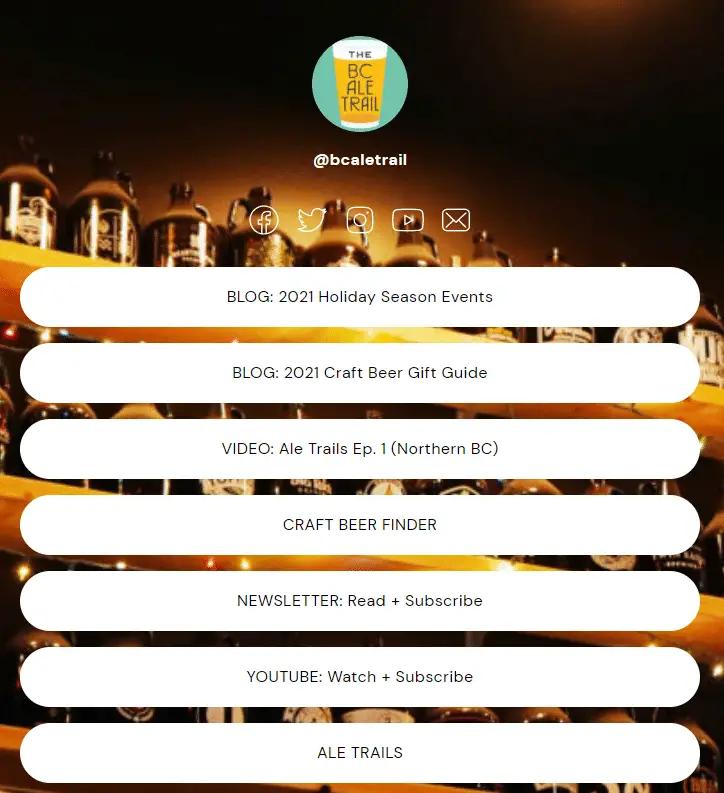 21. Blasterjaxx

If you're an aspiring musician looking to build your brand, the Blasterjaxx account can serve as a great inspiration for how to do it right. Their Linktree page matches the look and feel of their Instagram account and promotes their music effectively. The links drop down not only to play their music videos but also to reveal Spotify playlists and single songs that further link to all the places where their music is available.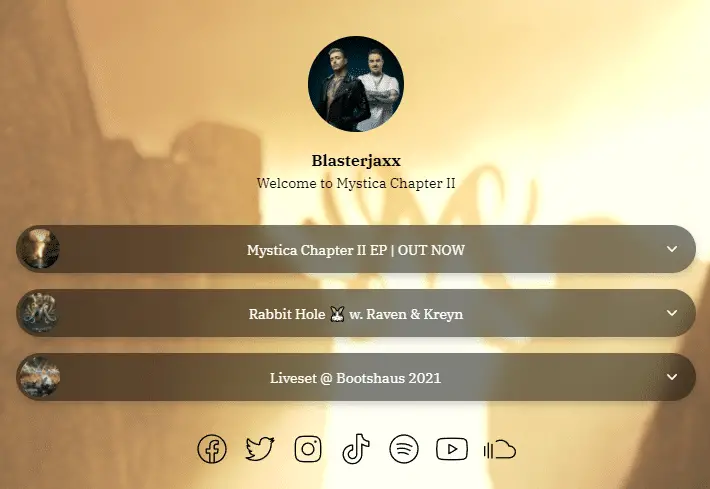 22. Charlie Rocket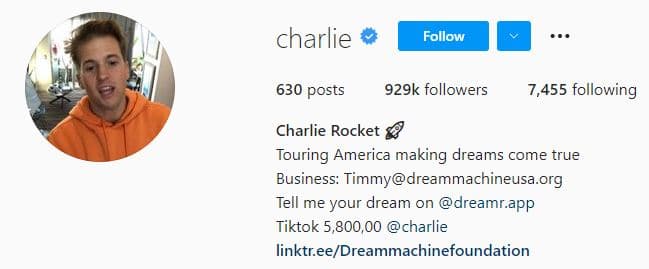 Charlie Rocket uses Instagram to bring awareness to his movement of making dreams come true across America. His Linktree has a simple gradient design. He uses it to promote current campaigns, encourage donations, and promote his free app. On top of that, he makes it easy to book him for a speaking engagement by linking straight to his website where you can learn more about him.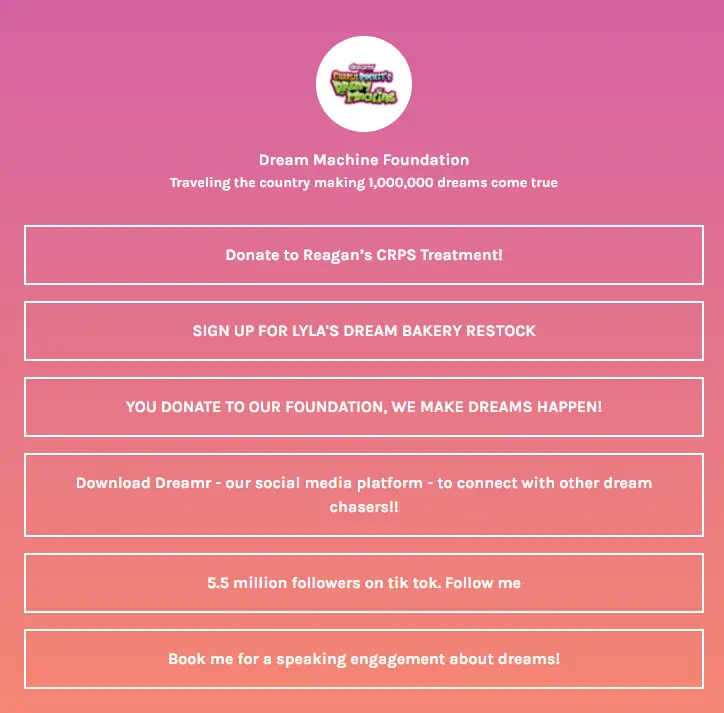 23. World Star Hip Hop

This Instagram account promotes hip hop stars and their Linktree is used in a similar fashion. It features a minimal design theme. The links promote not only their YouTube channel and website but also other notable hip hop artists. They also link to their weekly Spotify playlist as well as their merch shop and apps on App Store and Play Store.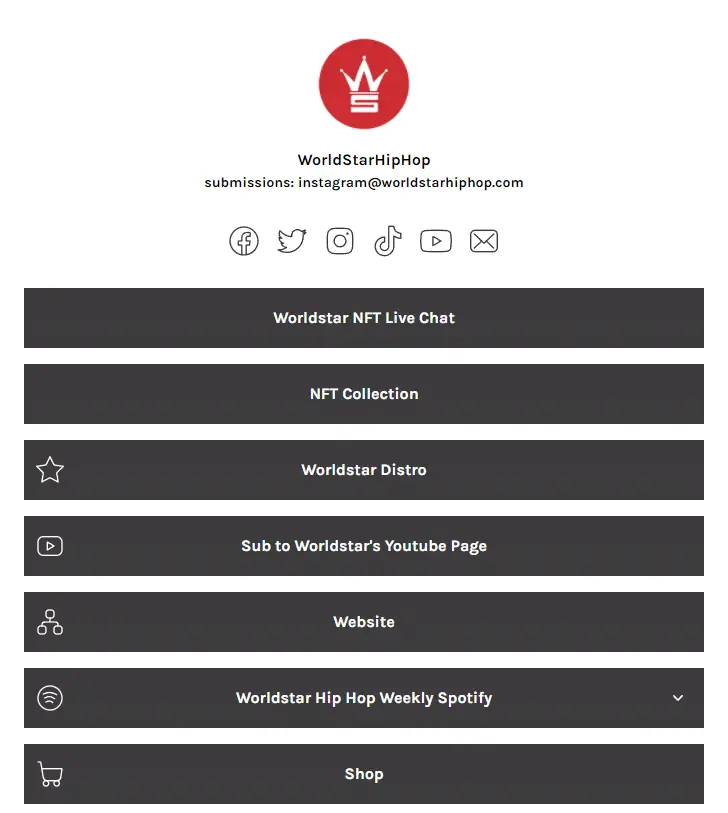 Final Words
Hopefully, you got some value from these Linktree examples. If you have your own Linktree account, these Linktree ideas should help you decide how to design your very own link page. 
On the other hand, if you don't already have a Linktree account, you may be interested in exploring other link in bio/bio link tools. Fortunately, there are many free link in bio tools just like Linktree that you can experiment with.