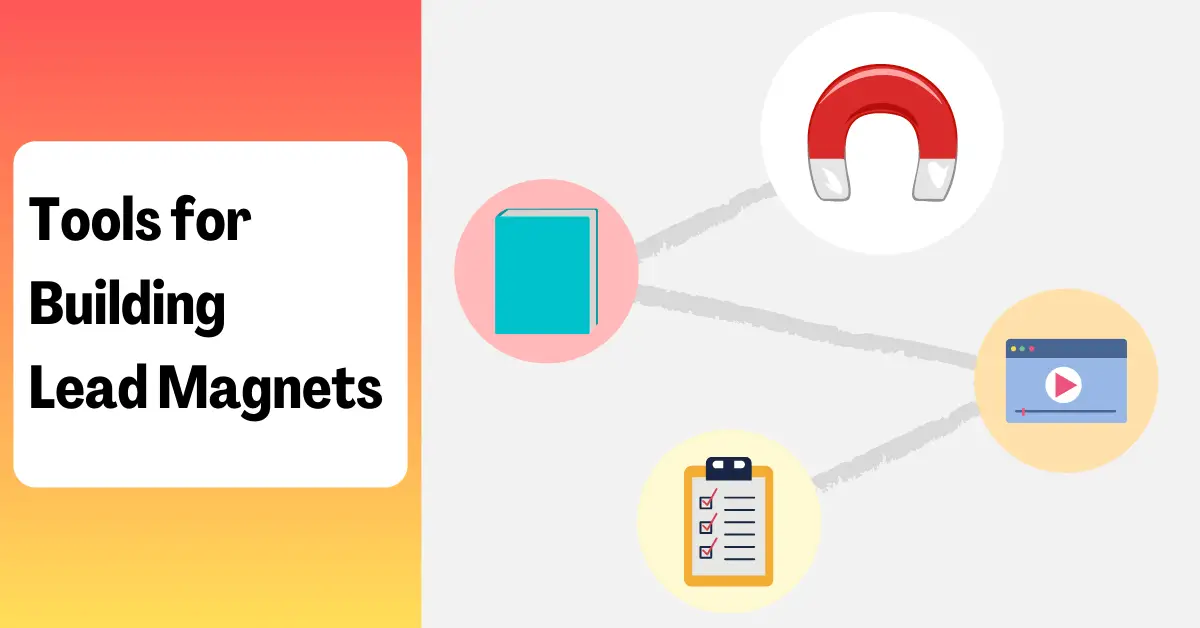 Lead magnets are without a doubt one of the most effective ways to generate leads. By incentivizing your prospects to opt-in to your email list by offering an enticing piece of content, you can skyrocket your conversions.
However, there are dozens of ways you can create lead magnets. Moreover, there are hundreds of tools you can use to create this type of content from scratch.
That being said, many marketers are unsure about what software they should use for producing lead magnets.
Here you can find 15 of the best software for creating lead magnets whether they be written, video, visual, interactive, or audio content.
Tools for written lead magnets
Written, or text-based lead magnets can come in many forms including
Ebooks

Checklists

Reports

Guides

Templates

White papers
Using written content offers is an extremely popular way to build your email list. In fact, research shows that 27.7% of marketers use ebooks, making them the most widely used type of lead magnet.1 
1. Beacon

Beacon is a powerful tool that makes creating written lead magnets simple and easy. Some of this lead magnet tool's greatest features include:
Lead magnet templates: These templates are professionally designed with attractive color schemes and graphics so that you don't need to worry about starting from scratch.
Drag-and-drop template builder: Easily drag and drop elements to build your lead magnet such as headlines, text, images, and quotes wherever you see fit.
Smart PDFs: You can publish basic downloadable PDFs or Smart PDFs. Smart PDFs can embed video/audio, they are optimized for mobile view, and have tracking to analyze what content performs the best in your lead magnet.
However, these features only scratch the surface of what this lead magnet tool is capable of.
While most of the other software in this guide are capable of creating lead magnets among many other things, Beacon is unique in that it's designed specifically and exclusively for creating lead magnets. All of Beacon's templates and features are built for this one purpose. 
You can create unlimited lead magnets with Beacon for free, and upgrade to a paid plan for advanced features.
2. Attract.io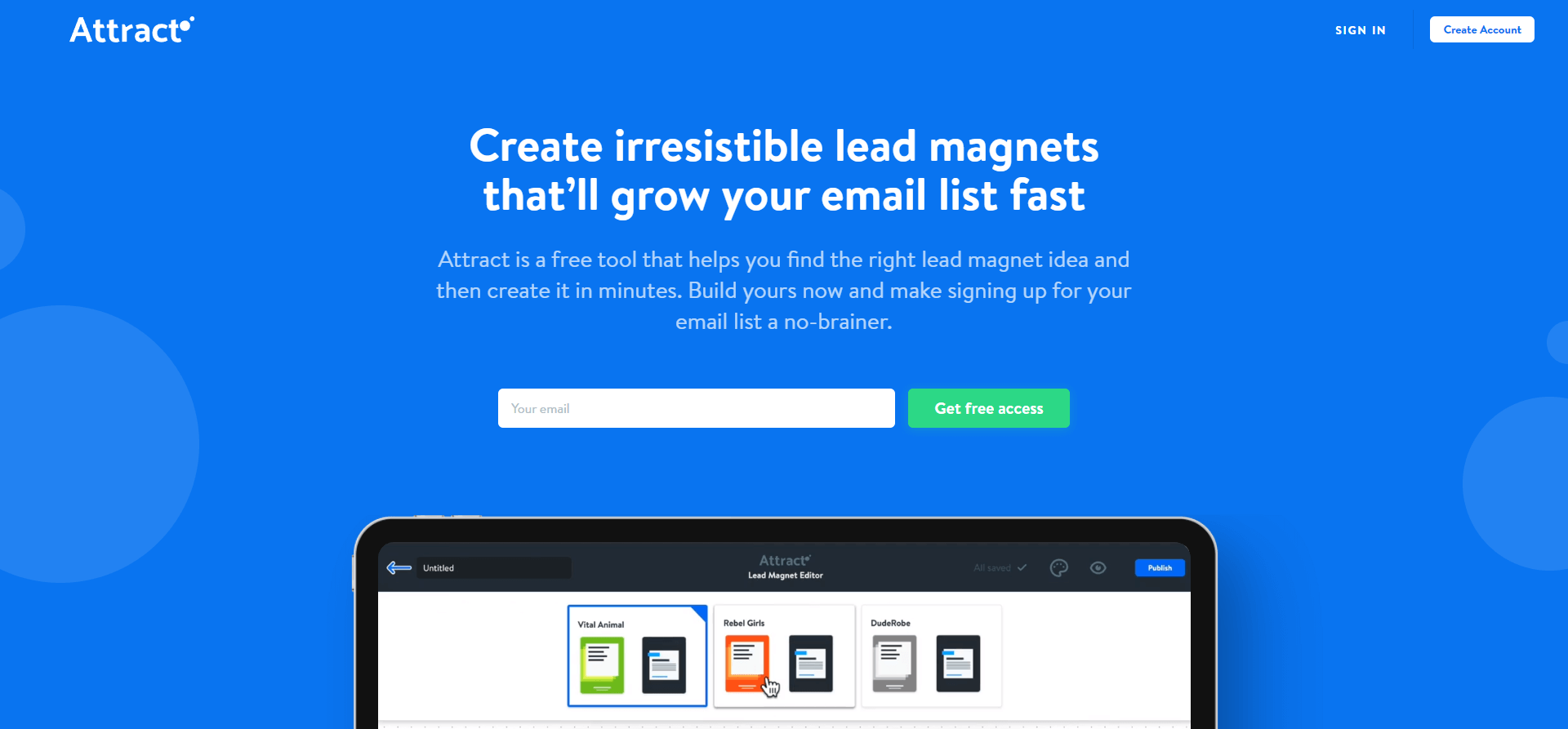 Similar to Beacon, Attract.io is software specifically designed for building lead magnets.
This lead magnet creator allows you to create 4 types of content: checklists, resource guides, case studies, and how-to guides. To get started, simply select the type of lead magnet you would like to build. From there, you can select the handful of templates that Attract.io provides for each type of lead magnet. 
Next, in the drag and drop editor, you can design your lead magnet however you see fit. You can add text and images (provided by Unsplash directly from the Attract.io dashboard), change the color scheme, move elements around and add as many pages to your lead magnet as you would like. 
The best part? Attract.io is 100% free!
3. Bit.ai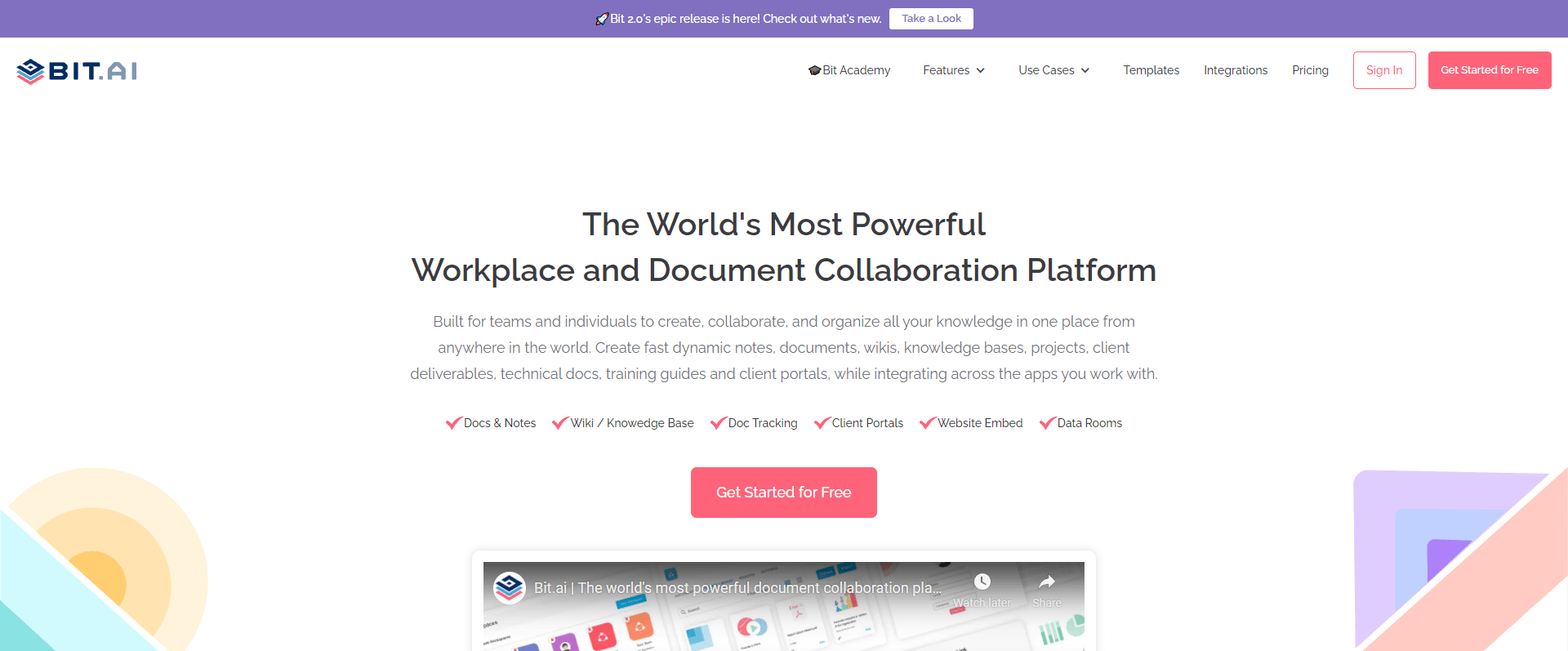 Similar to Beacon, Bit.ai has an intuitive content editor that allows you to create any type of written content such as ebooks, guides, and reports. This content editor is extremely flexible and allows you to add a variety of widgets to build aesthetically designed documents. You may download your work in multiple formats such as pdf or epub.
One of the key benefits of Bit.ai is that you can integrate the platform with practically any cloud platform so that you can easily share your work with a team.
Bit.ai allows you to create up to 50 documents for free (which is more than enough lead magnets for most) before you must upgrade to a paid plan.
4. PowerPoint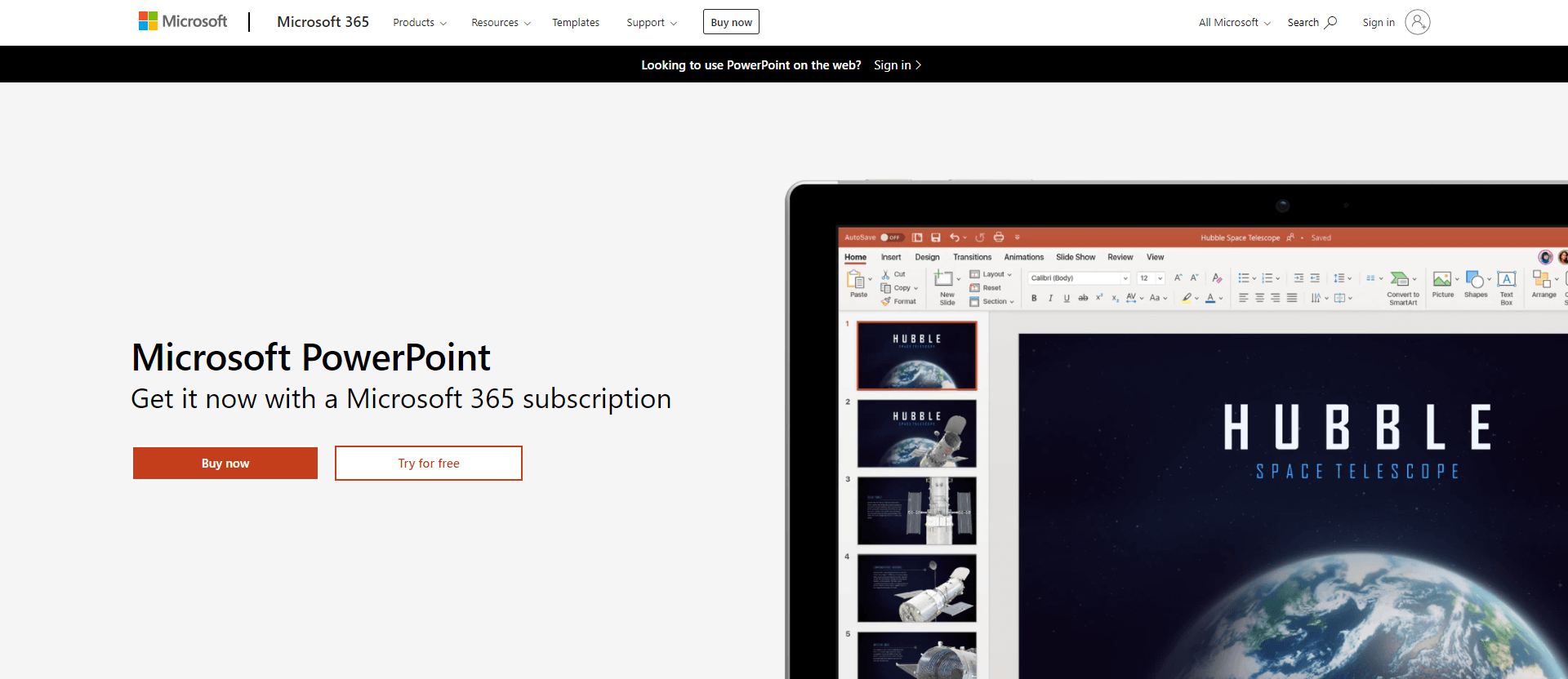 If you are more interested in a solution that most marketers are familiar with, look no further. Microsoft PowerPoint can be a powerful lead magnet creator for making ebooks, reports, and similar content.
To make multi-page lead magnets, simply create a slide for each page of your lead magnet. You can reformat slides so that they are in the portrait layout (which is the format of most written ebooks). Additionally, you can change the theme of your PowerPoint presentation to give the lead magnet a bit more flair.
Once you are done designing, simply download the presentation as a pdf.
5. Pixabay

Pixabay is a website for sharing photos and graphics. Through Pixabay, you can download literally millions of royalty-free images. 
Pixabay, as well as Unsplash, Shutterstock, and similar alternatives are great for enhancing written lead magnets such as guides and ebooks with stunning visuals. After all, having some good looking images are great for breaking up long blocks of text. Images can make written content much more digestible and can make the reading experience more enjoyable. 
However, given that Pixabay only gives you access to images, it's worth noting that it's best to use images from Pixabay in conjunction with another lead magnet creator such as Beacon, Attract.io, or PowerPoint that can create text-based lead magnets. 
Tools for video lead magnets
Video lead magnets include
Webinars

Tutorials

Demos

Presentations 

Video clips and samples
Video lead magnets may not be as widely used as written lead magnets. However, video-based lead magnets are undoubtedly one of the highest converting types of lead magnets.2
While you can always take a video by recording on your phone, the following options make for much more professional video content.
6. Zoom

Zoom is without a doubt one of the most popular video communications platforms. When most people think of Zoom they think of Zoom meetings. However, Zoom is an incredibly versatile platform with capabilities that go well beyond one-on-one video conferencing. You may also use the software to host webinars, and record videos so that video content can be used over and over again.
7. Vidyard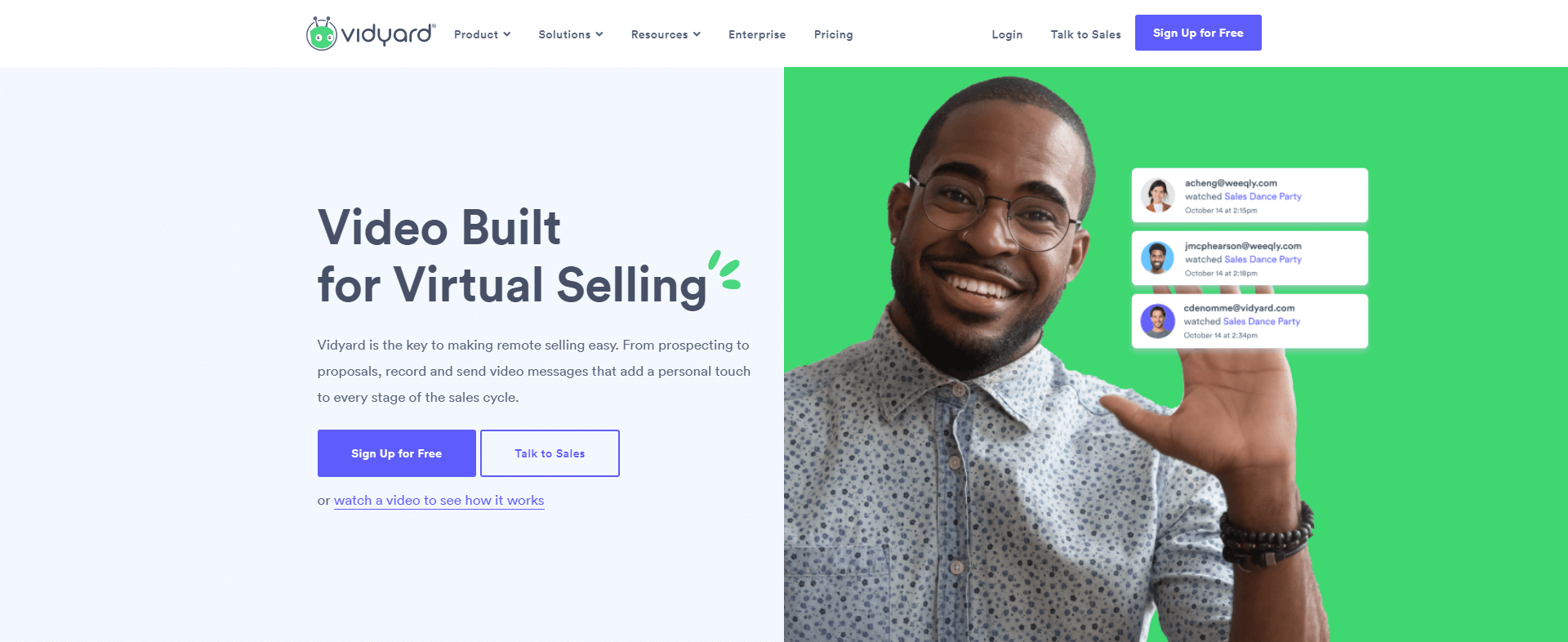 Vidyard is an incredibly convenient video marketing tool. Given that Vidyard can be accessed as a browser extension, you can use the plugin without logging into a platform. To start recording you simply have to click your bookmarked browser extension, select which type of video you want to record (screen, camera, or both), and click record.
Vidyard is an excellent tool for doing tutorial or demonstrational videos given how easily you can do screen share videos of whatever you are working on.
8. Biteable
Biteable is a cloud-based video maker that makes for a great lead magnet software. Unlike Vidyard and Zoom, Biteable isn't designed for screen recording, but rather for creating videos from scratch by stringing together video clips or images. You can upload video footage and use the tool as a video editor. 
This tool comes with tons of stock image and video footage, animations, and a library of templates that you use to create professional-looking videos. The best part is the platform is easy to use even if you don't have any video editing experience at all. With a drag and drop interface, you can add elements to your videos such as text and graphics. 
When used the right way, Biteable can be a powerful lead magnet software. 
Tools for visual lead magnets
Visual lead magnets include
Infographics

Calendars

Planners

Templates
Given that a large portion of the population is visual learners3, it makes perfect sense that visual lead magnets are powerful marketing tools for some businesses.
9. Canva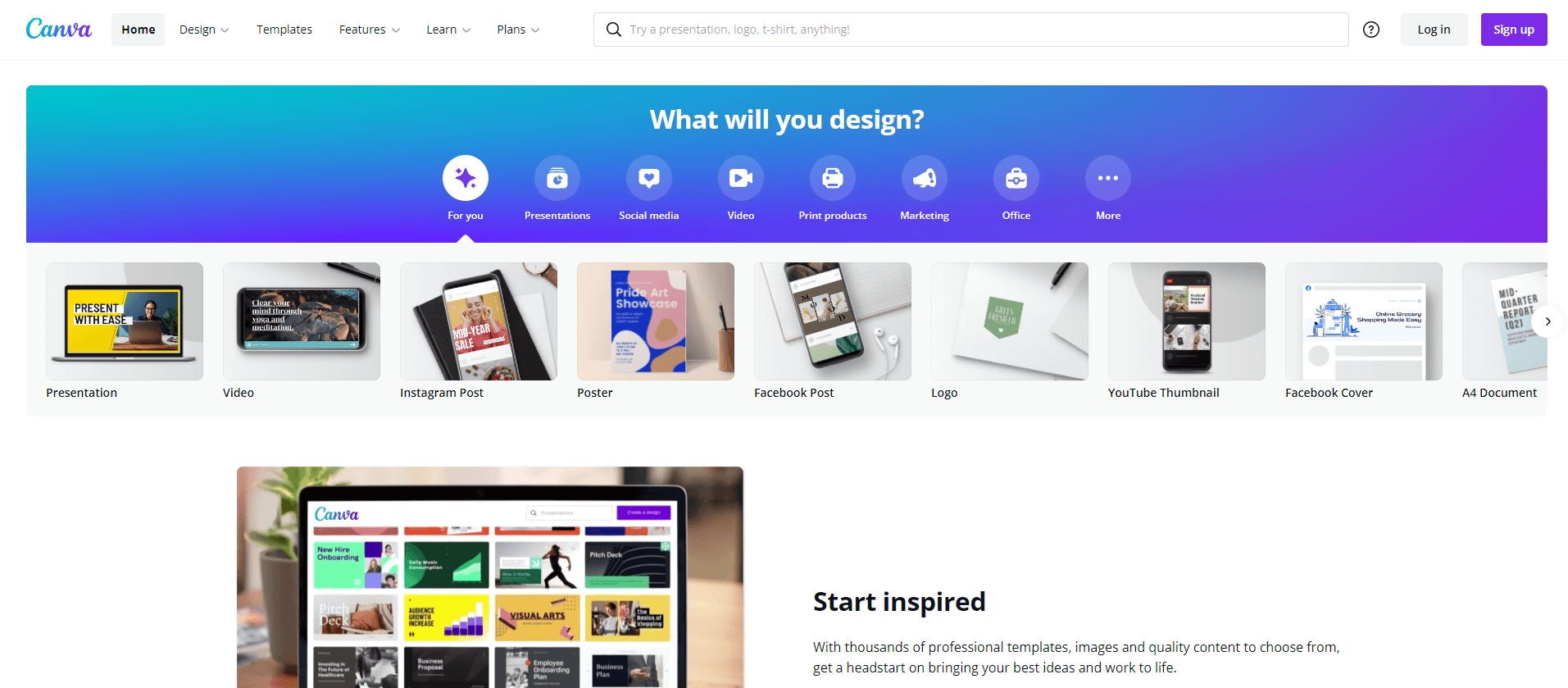 Canva is hailed as one of the greatest software for graphic design. It's also one of the most popular marketing tools.
The platform offers thousands of free, professionally designed templates, and design elements which makes it an excellent platform for creating infographics. The intuitive drag-and-drop builder makes it easy to create infographics and other visual content even if you aren't technically savvy in the slightest.
Fortunately, the free version offers thousands of templates, images, and elements. Canva Pro, the paid version of the tool, comes with extra visual content that might be worth the investment for those who regularly do graphic design.  
10. Piktochart

Piktochart is similar to Canva in the sense that it's a powerful tool for those that might not necessarily have extensive graphic design experience or technical background.
The platform pins its self as an online tool for infographics, but you can also design posters, presentations, and visually appealing reports.
One of Piktochart's greatest features is its chart builders. With this feature, you can import data to create aesthetically pleasing charts and graphs based on your data.
11. Prezi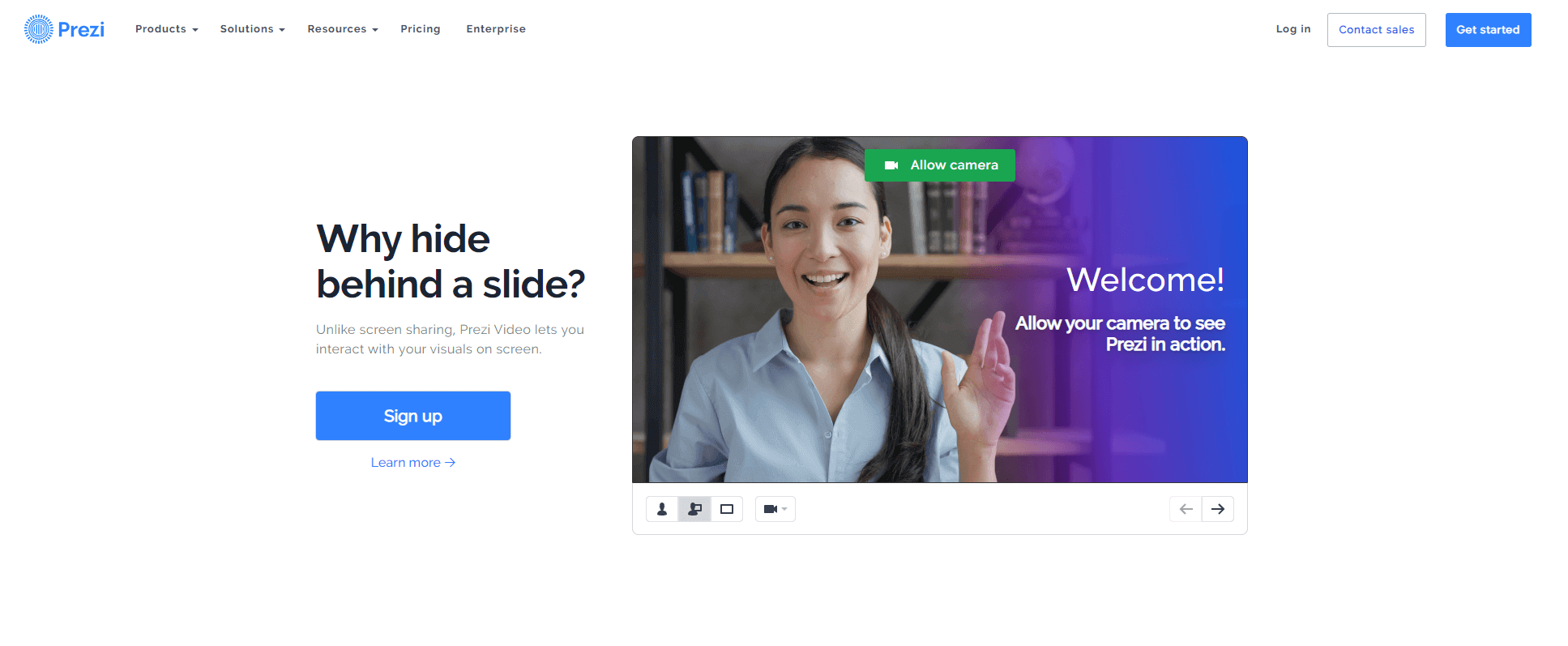 Prezi is a powerful platform for not only creating stunning maps, charts, infographics, reports, and more.
What really sets this platform apart is its ability to create moving interactive designs. For instance, you can add animated GIFs, use video covers, and create animated graphs to keep your audience engaged.
Prezi is also an excellent tool for creating mind maps. Mind maps are an excellent way to give an overview of a particular subject by showing how subtopics relate to each other.
Tools for interactive lead magnets
Interactive lead magnets include
Quizzes

Self-assessments

Surveys

Calculators
These lead magnets aren't nearly as popular as written, video, and visual lead magnets. However, these lead magnets have distinct advantages over other lead generation approaches.
Take quizzes for examples. Quiz funnel lead magnets prompt prospects to answer a series of questions in return for quiz results that prospects receive after they opt-in to your email list. The benefits of using quiz funnels are that you can deliver super personalized content, and you can collect valuable info from prospects that you can use to segment your email outreach later on.
12. Interact

Interact is one of the most popular quiz funnel builders.
With this tool, you can create elaborate quizzes from scratch by creating branching logic where you show quiz takers different questions depending on how they answer previous questions. For instance, one question could be "Are you male, female, or prefer not to answer", and then each response would direct quiz takers to a different series of questions.
Alternatively, you can select one of the 800+ done-for-you templates if you don't want to build a quiz yourself. For instance, under the health and fitness category, you can select the "What kind of exercise suits you?" quiz which includes 8 questions.
Fortunately, Interact integrates directly with many of the most popular email marketing tools. These integrations make it easy to set up autoresponders and segment your email outreach based on quiz results.
13. Outgrow
What sets Outgrow apart is that you can use the platform to create multiple types of interactive lead magnets and not just quizzes. In fact, Outgrow is well known for its interactive calculator lead magnets which are widely used among companies in the finance, insurance, and software industries.
Take Outgrow's downpayment calculator for instance. This calculator is can determine how much you need for a downpayment on a home based on variables such as home value, credit score, loan type, etc. Naturally, it's an excellent calculator for businesses in the real estate niche.
You may also use Outgrow for assessments, polls, and surveys.
Tools for audio lead magnets
Audio lead magnets include
Podcasts

Recordings

Audio clips
While audio content might seem like an unlikely way to collect leads, it can be exactly what resonates with some audience. For instance, coaches and speakers sometimes entice prospects with free recordings of their teachings.
14. Audacity

Audacity allows you to record and edit audio. It's often used to record podcasts but it can be used for everything from recording audiobooks to music. One of the reasons why Audacity is one of the most popular recording software is it's relatively easy to use. Additionally, it's compatible with Windows, Mac, and Linux.
Alternatively, if you aren't interested in downloading the software you can use more convenient solutions to record yourself such as dozens of free browser extensions, or even your smartphone.
15. Soundcloud

Soundcloud is a free music streaming platform. For many, it might seem like an unlikely solution for this list, however, there are many ways you can use Soundcloud for creating lead magnets. For instance, you can use Soundcloud music as background music for videos that serve as lead magnets. There is a huge amount of of royalty-free soundcloud music that you can downlaod. 
Alternatively, if you are a creator, you can use Soundcloud music, podcast episodes, or lectures that you have uploaded as exclusive content that people can only access by submitting their email addresses. 
Final words
It's important to note that while this post covers lead magnet software and platforms that can be used to create lead magnets, some of these tools can be used to build multiple types of lead magnets.
For instance, while Canva falls under "software for visual lead magnets" given that it's a graphic design tool, it can still be used to create reports, white papers, ebooks, and other written lead magnets.
Once you have decided what type of lead magnet you want to create, it might not be a bad idea to play around with a couple of tools to see which one you prefer.
Which tools for creating lead magnets do you like best? Drop a comment below!