There are dozens of marketing tools out there that serve multiple purposes. Luckily for business owners, versatile marketing tools can make business much more organized.
CRM happens to be one of the most important aspects of internet marketing. Naturally, when business owners and marketers look into MailerLite, they often ask if MailerLite has a CRM or if MailerLite can be used as a CRM.
MailerLite technically can be used as a CRM system. If you only need simple CRM features, MailerLite works fine. However, if you are interested in more CRM capabilities and flexibility, you probably would be better off integrating MailerLite with a more powerful CRM system.
Here you can find everything you need to know about MailerLite's CRM system and how you can benefit from it.
What is CRM?
CRM or Customer Relationship Management is a platform for handling your business's relationship with its customers.
Businesses use CRM as a way to store important information about their customers (e.g. when and how they became involved with your company, contact information, etc.). By making this information available in one central place to everyone in your organization, everyone in your organization can be on the same page when it comes to working with your customers.
CRM is incredibly important for growing organizations because it helps simplify managing customers. That being said, when your business is organized in handling your customers, your customers will theoretically have a better experience with your organization as well.
What is MailerLite?
Simply put, MailerLite is an email marketing tool. With MailerLite you can mass send emails to your businesses email subscribers to promote your business in one way or another.
This email marketing tool is known for its intuitive interface and ease of use. Whether you are an experienced marketer or complete newbie, MailerLite is incredibly easy to get the hang of.
Some of MailerLite's key features include…
Drag-and-drop editor: Build beautiful emails by clicking and dragging elements into place

Email automation: Create complex automation workflows easily

Segmentation: Segment your subscribers into groups

Tracking and analytics: Analyze the results of your campaign.

Landing pages and forms: Build landing pages and forms to help grow your subscriber list
Does MailerLite really have CRM capabilities?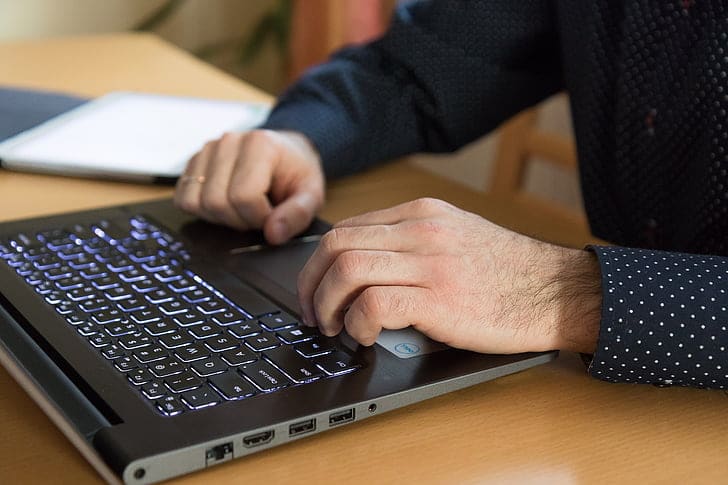 According to Capterra.com1, there are 3 core traits that "make or break a system's inclusion in the CRM category".
MailerLite happens to have these traits for the most part:
1. Contact management: This means storing information like names, emails, or other information in a database that you can easily search.
Does MailerLite have this feature?
Yes! Under the "All Subscribers" section of the platform, you can see all the emails you have collected. When you click on them you can see additional information you may have stored pertaining to these emails. Furthermore, you can do a search through the database to filter subscribers based on certain criteria.
2. Interaction tracking: This means adding notes and recording interaction history to keep track of your relationships with your customers.
Does MailerLite have this feature?
You bet! MailerLite allows you to click on the emails you have collected and add notes on your leads. Additionally, MailerLite records how many times you have interacted with your leads through email, and how they responded based on opens and clicks
3. Lead management: This means moving leads through your sales pipeline by scoring prospects and determining which ones could be potential customers (leads)
Does MailerLite have this feature?
Eh… kind of. You can certainly segment your leads into groups based on which ones seem more responsive to your email marketing in order to identify potential customers. However, MailerLite doesn't prompt you to move emails through your sales pipeline the way traditional CRMs do. 
---
Ultimately, MailerLite loosely fits the definition of a CRM but isn't nearly as robust as traditional CRM systems. That being said, I think that it's fair to say that MailerLite has a basic CRM.
However, MailerLite certainly doesn't have any advanced CRM features such as quote/proposal management or sales forecasting like many other CRM platforms have.
If you only need the most simple CRM features, MailerLite may be all you need. If you want more functionality though, you may want to integrate MailerLite with a traditional CRM.
MailerLites "CRM"
This "CRM system" can be found under the "subscribers" tab. You can find basic information on your subscribers in a neat and organized fashion.
Under "Subscribers" Here you have access to the following tabs:
All subscribers: What can you find here is self-explanatory. See all of your subscribers that you have collected in total. You may filter these subscribers with criteria if you so wish.
Segments: Here you can create segments from multiple groups that you want to send emails to
Groups: Groups are a great way to show where subscribers have signed up to your email list (e.g. a landing page that you promoted last week, or your email opt-in form on your website)
Fields: Personalize emails by creating fields from various information from your subscribers
Stats: Measure how well your campaigns are performing by viewing the analytics on your campaigns.
Clean up inactive: This tab simply allows you to unsubscribe inactive subscribers
MailerLite's CRM integrations
HubSpot: HubSpot is one of the most popular CRM platforms, and is praised for its intuitive interface.
Project Manager: Project Manager is great for organizing multiple projects between teams.
ProductDyno: ProductDyno is a platform that facilitates selling and delivering digital products.
Zoho CRM: Zoho is a great CRM for guiding customers through your sales pipeline.
Pipedrive: Pipedrive helps small sales teams stay organized.
Intercom: Intercom allows you to message prospects and customers.
Zendesk: Zendesk, like Intercom, allows you to chat and message customers.
Hanna CRM: Hanna CRM allows you to manage prospects and customers by organizing them into groups.
Zapier: Zapier isn't a CRM, but rather it allows you to move information from MailerLite to other platforms. Theoretically, you could move all of your MailerLite information to any CRM that is compatible with Zapier.
---