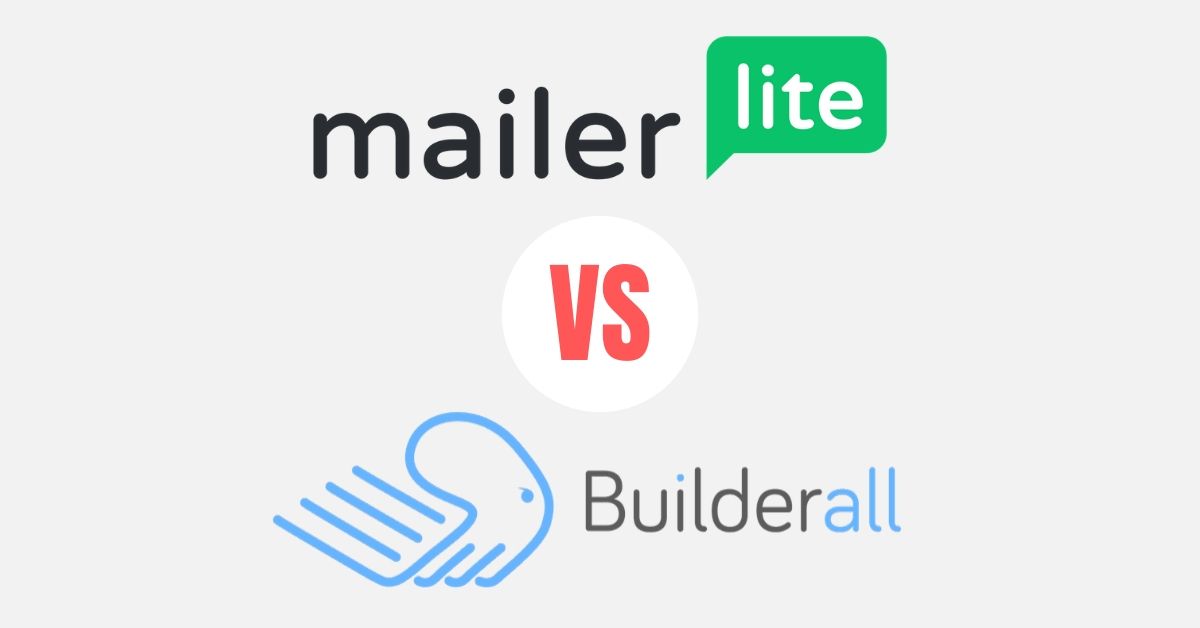 MailerLite and Builderall are both amazing marketing tools. At first glance, you might suspect that they generally serve the same purpose.
However, although they are very similar in some respects, they have many different features. With that in mind, if you are debating using one or the other, its good to know what capabilities each tool offers so that you can select the tool that meets your marketing needs.
This MailerLite vs Builderall guide discusses the key features of these tools, the pricing of each, and who these tools are best suited for.
What is MailerLite?
MailerLite is primarily an email marketing platform. Like any reputable email marketing tool, MailerLite allows you to segment your subscribers, automate email sequences, manage your subscribers, and view reporting and analytics for your email marketing campaigns.
Relative to its competitors, MailerLite stands out of the crowd when it comes to its user-friendly interface. The interface is designed to be as simple and intuitive as possible so that you can make the most of it without any technical expertise. Additionally, MailerLite is known to be one of the most affordable email marketing tools out there. In fact, with the features available in the free version alone, you can set up complex email marketing campaigns.
Additionally, MailerLite can easily integrate with many other marketing tools that you might already be using.
What is Builderall?
Builderall promotes its self as an all-in-one marketing platform with all the necessary tools to build your online business. Although it has dozens of capabilities, it is particularly well known for its website builder. With this feature, you can build anything from membership sites to ecommerce sites. Of course, you can build simple blogs as well. Additionally, you may host multiple websites depending on the plan you select.
Additionally, Builderall has other features such as chatbots, email marketing, CRM, and more. The platform has a free plan as well as four paid plans. These plans become increasingly expensive as more features are included.
Related: Does MailerLite Work With Wix?
MailerLite vs Builderall monthly pricing

As you can see, MailerLite's pricing is based on the number of email subscribers you have. That being said, by just comparing the two tools prices based on subscribers limit, MailerLite is clearly much more affordable. However, keep in mind that Builderall has many features that MailerLite doesn't which justifies the additional cost.  
Because MailerLite and Builderall are typically used for slightly different purposes and since they have different capabilities, it's difficult to say that overall one is more affordable.
MailerLite key features
Newsletter editor: Select from a variety of email templates and then modify your template in the editor. The drag-and-drop builder allows you to incorporate blocks such a text and images as you wee fit. Additionally, you can use the HTML editor for even more customizability.
Automation workflows: With MailerLite's automation workflow builder, you can build out advanced email sequences with ease. You may start your sequence through triggers such as when a subscriber completes a form on your website and then add delays or conditions between subsequent emails.
Form builder: Build embedded forms, pop ups, and landing pages with the same drag and drop style interface you can use to build newsletters. This is an excellent way to create lead generating marketing material either for your website or for paid advertising.
Builderall key features
Website builder: With Builderall's drag-and-drop website builder, you can construct entire websites relatively easily. However, what is most impressive is the fact that Builderall can build out such a wide variety of website types. For one, you can use Builderall to make just a simple blog quite easily. However, you can also create entire ecommerce sites while using Builderalls tools to manage products and take payments from customers. Additionally, you may create membership sites where you can charge members recurring subscriptions for using your website. Lastly, you can also create online courses as well.
Landing page/sales funnel builder: With the same drag and drop builder you can construct high converting landing pages and sales funnels. Select from a variety of templates and then modify them as needed.
Email marketing: Like MailerLite, Builderall has email marketing capabilities as well. You can build email templates and then queue them up in the drag-and-drop automation feature.
Builderall also has the following additional features:
Checkout feature

Affiliate management

Page load accelerator

Pop ups

Countdown timer

App builder

Website daily backup

CRM

SMS messaging

Chatbot

Webinar builder
Who is MailerLite best suited for?
Given that MailerLite is an email marketing platform, if you need a tool primarily for email marketing purposes, then you should probably go with MailerLite over Builderall.
While Builderall does have email marketing capabilities, its email marketing features are not nearly as powerful as MailerLite's. After all, since MailerLite specializes in email marketing above all else, its automation capabilities, segmentation capabilities, and email newsletter building capabilities are all superior in comparison to Builderall.
Additionally, if you are on a tight budget, and MailerLite's features are all you need, then MailerLite is certainly the way to go. MailerLite's paid plans are much more affordable (starting at $10) when first starting out. Not only that but MailerLite's free version practically has all the functionality you need for effective email marketing.
Who is Builderall best suited for
If you are just getting started with internet marketing, and you don't have much of an online presence at all, then Builderall might be your best bet. Whether you are interested in building an Ecommerce store, membership site, online course or any other online platform, you can use Builderall to get it done.
For the sheer number of features you get with Builderall, the tool is quite affordable. That being said, if you imagine you will be taking advantage of many of Builderalls features, it's certainly worth the money. However, if you only plan on using one or a few of the features that Builderall provides, the tools price might not be worth it. For instance, if you are only interested in using the tool for hosting a website, you should probably just use a web hosting company for a fraction of the cost.